The Ministry of Health,  the World Health Organisation and Centre for Disease Control (CDC) has dispatched a Rapid Response Team to Kasese where the first victim of the Ebola virus in Uganda is reported to have died today morning.  
The five-year-old patient had been admitted at Bwera Hospital Ebola Treatment Unit.
The health ministry announced more steps taken as the country braces to respond to the Ebola outbreak now within its territory.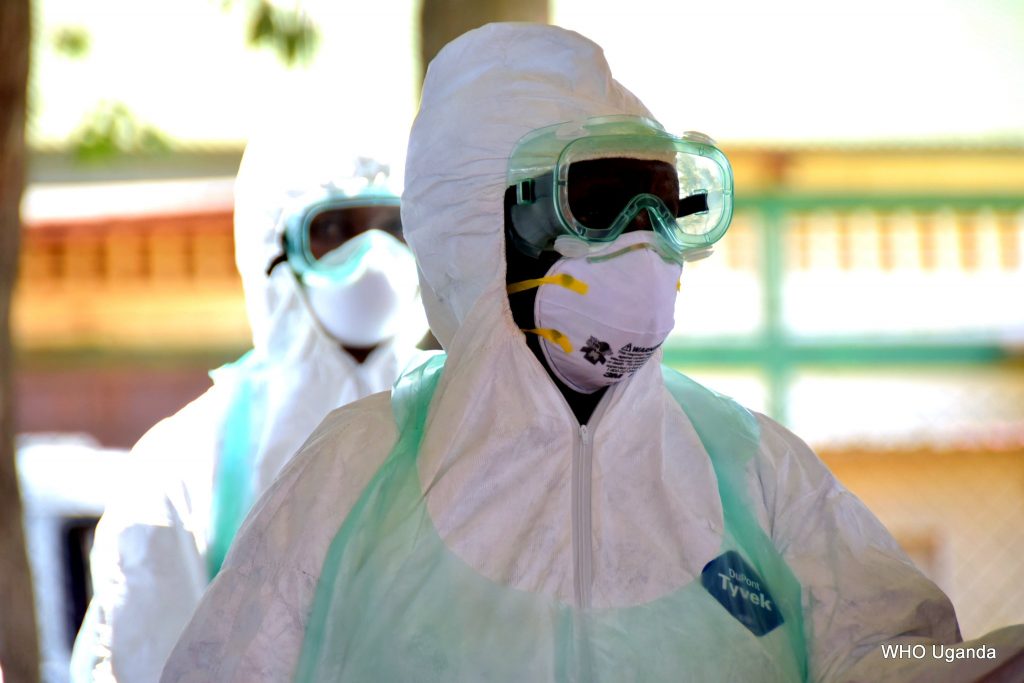 The relatives that came with the child have been identified and are being closely monitored at the ETU.

 

The national multi-disciplinary task force made of national and international experts is working on plans to urgently contain the possible spread of the disease.

 

The rapid response teams have been sent to Kasese district to handle the situation.

 

The district administration and local councils in the affected area have been directed to ensure that any person with Ebola signs and symptoms in the community is reported to health workers immediately.

 

The ministry of health is setting up isolation units in the affected district and at referral hospitals to handle cases if they occur.

 

Social mobilisation activities have been intensified and education materials are being disseminated.

 
Information available to the ministry indicates that, "The mother and child were accompanied to Uganda by 4 other family members who are all of Congolese origin including the wife of the deceased."