The 5th edition of the Corporate Games Uganda took place on Sunday, June 2nd-2019, at Mandela National Stadium in Namboole.
The games keep on growing by the day and Sunday saw the introduction of two more sports. Chess and Paintball Shooting are the two sports that were added to the fold.
On the same day, National Resistance Movement Organization (NRMO) made their debut in the Corporate companies' games.
In a turn of events, SCD Darling who had initially been suspended from the game following high levels of indiscipline exhibited on the 3rd outing, were given a pardon and allowed to feature once again.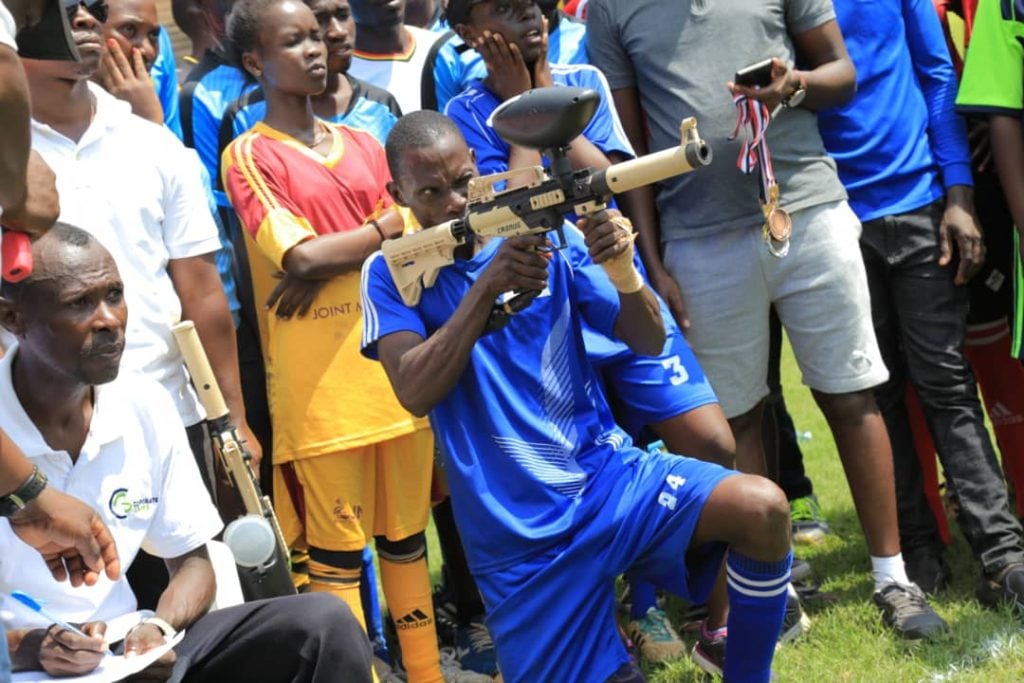 As fate would have it, SCD Darling returned with a bang as they would later in the day won the Paintball Shooting event which made debut in the games. SCD Darling sealed the win with 80 points on the day, 40 ahead of second placed Orion Transformers.
Like it is the norm, an Aerobics session kicked off the day as teams warmed up for the day's acitivites.
In Netball, FIDUGA triumphed on the day, following a 5-3 victory over Darling in the final.
En route to the finals, FIDUGA took care of Joint Medical Stores (10-0), Royal Vanzanten (8-5) in the quarter and semi finals respectively while Darling walked past Mandela National Stadium (8-3) and UMC Victoria (8-3).
In Chess, UMC emerged victorious with Kwese TV, Uganda Industrail Research Institute and Orion coming 2nd, 3rd and 4th respectively.
Joint Medicals Stores showed energy and strength and they emerged as overall winners of the tag of war. And on the other side, Ministry of Science and Technology became victors of the volley ball competition.
Football results on the 5th outing:
-Uganda Baati 0-2 Red Pepper
-UIRI 0-0 KWESE TV
-UMC Victoria 2-2 Orion Transformers
-Ministry of Finance 0-2 Mengo Hospital
-ORYX 1-3 EFC
-NRM O 0-2 FIDUGA
-UNCST 0-1 UNMA
-Orion Transformers 2-0 Joint Medical Stores
-Mengo Hospital 1-1 Mandela National Stadium
-Royal Vanzanten 1-0 Joint Medical Stores
-Ministry of SCI & TECH 2-0 NRMO
-FIDUGA 0-0 UNMA
-Mandela National Stadium 3-2 UNCST
-ORYX 1-2 KWESE TV
-UIRI 2-3 Mandela National Stadium
-Darling 2-0 Uganda Bati
-UNBS 0-3 Red Pepper
-Mengo Hospital 3-0 NEXT MEDIA
-UIRI 1-0 NRMO