Uganda's milk consumption has stagnated below the World Health Organisation recommended 200 litres per person per year and this has been attributed to lack of trust in the quality of milk on the Ugandan market.
According to Solomon Kalema, the senior public relations manager at Ministry of Agriculture, Animal Industry and Fisheries (MAAIF) following reported cases of adulteration of the products many have shunned milk consumption as they still question the quality.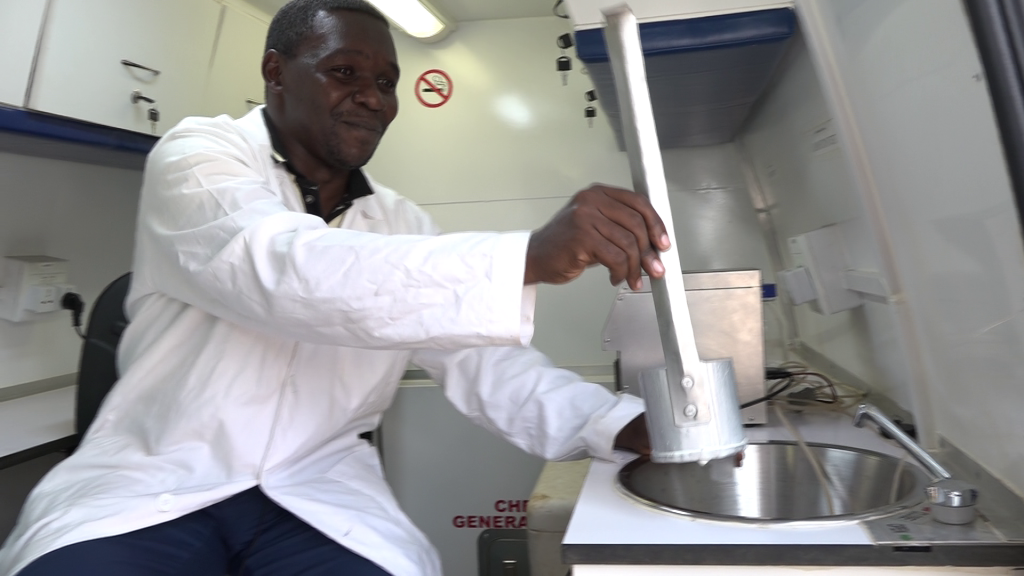 In order to address the matter, the ministry has now procured mobile laboratory to help check animal products before they reach the market.
Before the arrival of the mobile laboratory, a farmer in Nakaseke could expect to receive results of milk tests from the Dairy Development Authority not earlier than 24 hours. The milk tests would be conducted in Kampala and results then sent back.
Julius Wandera, a senior laboratory technician at DDA, says the extended period between the tests and delivery of results often meant that sometimes untested milk would find its way onto the market.
He says untested milk is very dangerous for the consumers who are ordinary Ugandans.
To close the gap regain the trust of Ugandans that the milk they consume is safe, the agriculture ministry is now using a fully equipped mobile van to check the quality of milk around the country.
The mobile van laboratory takes just a minute to let the farmer know the status of their milk. Kalema says these tests are now to be conducted deep in the villages where the farmers are.
The van moves from door to door, collection centres and even to retail selling points to check the quality and all the composition of the product, and if adulterated the machines detect this.
Julius Wandera says these machines are able to test the quality and nutrients in the milk on top of detecting diseases and any chemical added to the milk.
Following the success of the one van currently operating in the whole country, the ministry plans to procure 3 more vans in the next financial year which will be sent to all regions in the country.
Milk production in Uganda has registered an increase from 2.05 billion litres in 2015 to 2.08 billion litres to 2018.
The country projects increased production to 3.35 billion liters in the next financial year.