A three-day international sports law seminar attended by delegates from more than 20 African countries and legal brains at local federations has climaxed at Sheraton Hotel, Kampala, Uganda.
Uganda Olympic Committee under the auspices of the Olympic solidarity organized the seminar.
Sensitization
Judicial training institute Executive Director Dr. Henry Adonyo advised that an independent sports law class at tertiary level be instituted to equip the public about legal intricacies in the sports industry.
"Many of our sports personalities don't know their rights, we have had people rising up in sports and leave poverty stricken," said Adonyo who was gracing the opening of the 3rd International Sports law training program held at Sheraton Hotel, Kampala.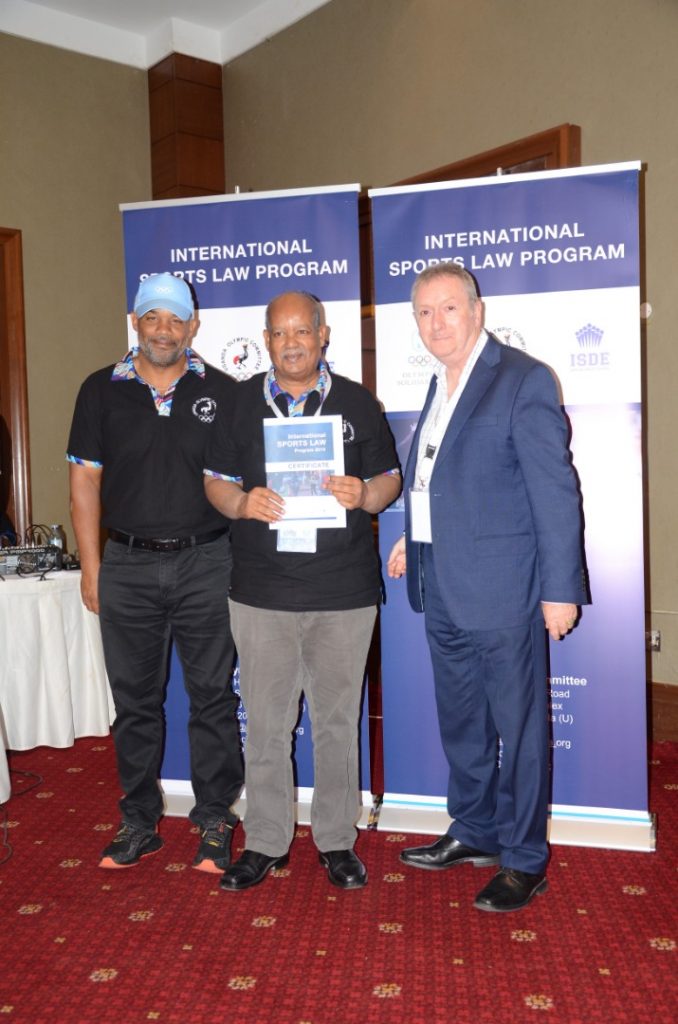 Africa Arbitration centre
Deliberation centered on pertinent issues including human rights, image rights, employment law, anti-doping, corruption and sports with focus on forming an African arbitration center.
"I think it's important we continue to educate the legal framework and judicial systems in our countries," echoed the President of the Uganda Olympic Committee William Blick.
"As Uganda we are going to do this and hopefully it can pave way, we need to start the process to develop a framework to present to the different stake holders including Africa Union, International Olympic Committee and other legal bodies," Blick added.
Resolutions
"The evaluation is very important when we do these things and luckily most of the comments I have received so far have been positive," remarked Professor John White who was one of the facilitators of the three-day sports law seminar.
The delegates zeroed in on nine recommendations labeled the Kampala declaration.
The workshop was tutored by among others Dr. Georgina White from Kansas University, Dev Kurmar ISDE Law and Business school, Sarah Ochwada from Strathmore University, Donald Rukare the Secretary General of UOC,Moses Mwase an Executive member of UOC and Professor John white from Cambridge University.