The minister for Finance and Economic Development Matia Kashaija has expressed concern over what he termed as a big gap between the haves and have-nots.
Kashaija made the remarks while addressing members of parliamentary oversight committees who had gathered in Mbale to take stock of the national public finance management reforms.
The minister began on a positive note by highlighting the positive economic indicators registered over the past two decades.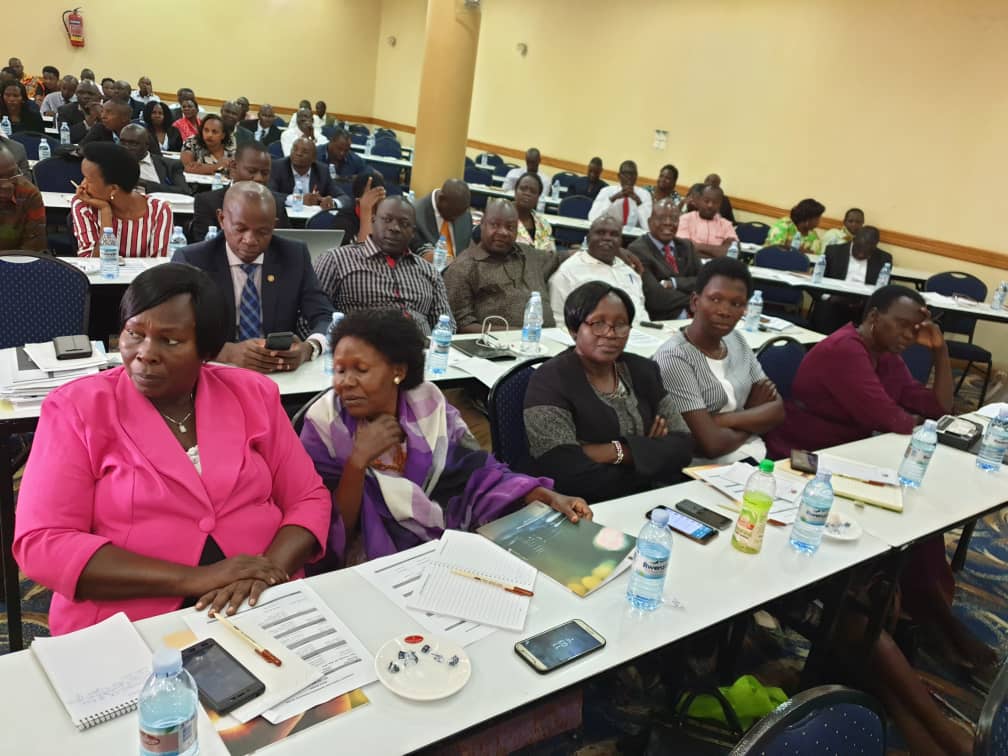 "The economy in Uganda has been stable over the last two decades and is expanding" said the minister adding that the economic growth for this Financial Year 2018-19 is projected at 6.3% and is expected to move up to 7% in the medium term as the dividends from infrastructure investments and associated commercialization in agriculture and petroleum sector get realised.
However, he expressed displeasure in the high level of poverty in some parts of the countryside where people can hardly meet their basic needs.
He observed that the youth who form the biggest percentage of the population are  the most affected due to high unemployment levels. He described this as a big time bomb for the country.
Kashaija warned, "I am not a prophet of doom but if we don't adequately provide for them to be able to earn an income so that they also feel like Ugandans, we have problems, they can destabilize the government"
Kashaija attributes the high level of of income inequality to lack of guidance to the community on what to do, land fragmentation.
"We have some people who know what to do and they can go and grab that opportunity to make money. You have another group that doesn't know what to do and this is where we have to come in as leaders to show our people how to find wealth".
He urged religious and political leaders to guide and encourage people to work and make money rather than seeking self enrichment.
He advised leaders who want to enrich themselves to leave politics and do business and leave politics for those who are ready to serve.
Statistics from UBOS indicates that there is a high dependency ratio in the country with 49% of the population being below the productive age group of 0-14 years, in addition to 47 of the productive age group being youths most of whom are dependent on their parents and gardians. This is acelerated by the high fertility rate of 6.5, unemployment and land fragmentation.