The organisers of Total Africa Cup of Nations 2019  'CAF' have signed a partnership with UMBRO,  a sportswear and football equipment brand to supply balls for the tournament. The deal sees Umbro taking over from Mitre, with the British-based brand further strengthening its links in African football.
The partnership will see the iconic sports brand become the exclusive ball supplier for the AFCON 2019 in Egypt. The tournament will be played for the first time throughout June and July with 24 nations in competition.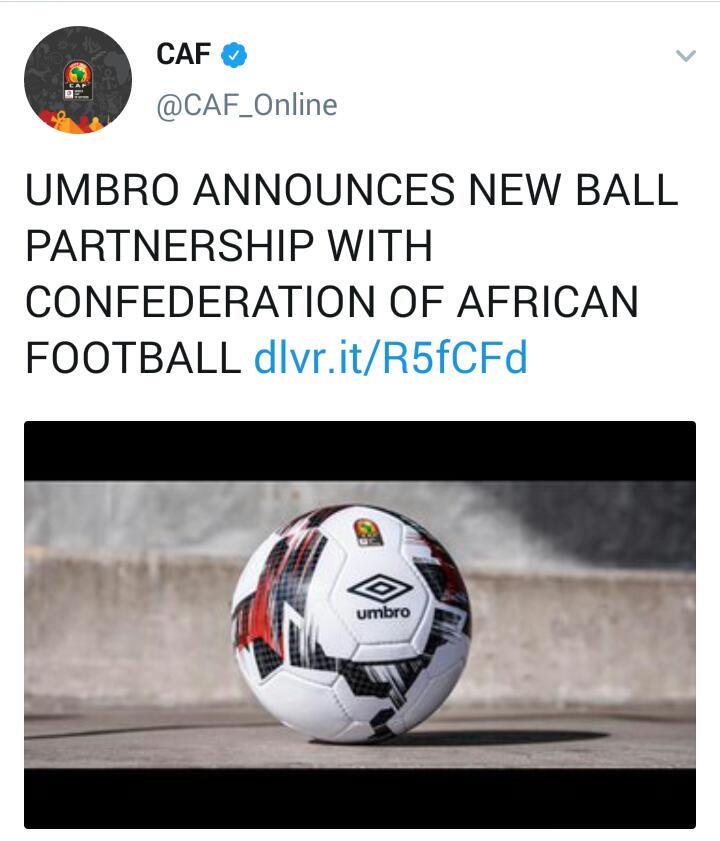 "As the exclusive ball partner, Umbro will supply the CAF with the top-level Neo Pro ball. FIFA certified to be used at the highest level of the game, the Neo Pro features a textured Teijin Microfibre outer casing for durability, accuracy and true flight dependability. It also has a five-layer construction with a latex bladder for a consistent bounce, and a hand-stitched 14-panel design with sealed seams to ensure zero water absorption." CAF confirmed
"The Neo Pro ball is beautifully designed. The bounce is consistent, and the textured outer casing gives you excellent feel and accuracy. I'm excited to be a part of the AFCON 2019 and can't wait to use the new ball at the tournament" said Darren Keet, South African National Team Goalkeeper and Umbro sponsored player.
Tom Grzelak, the Head of Brand at Umbro Middle East and Egypt also said "We couldn't be prouder and more honoured to have been selected by CAF as the official supplier of the match ball for the Total Africa Cup of Nations 2019. Football is the biggest sport in Africa and as an authentic sports brand deeply rooted in football, we believe this partnership is a perfect match. Moreover, the tournament being played in Egypt will further reinforce Umbro's brand presence in the country. Fans will be able to purchase the official replica ball in selected sports stores in Egypt and UAE."
Uganda will play hosts and record tournament winners Egypt in group A alongside Zimbabwe  and Democratic Republic of Congo.