Police have arrested three people in connection with the robbery and gruesome murder of employees of at Cheap Hardware in Nansana, Wakiso district.
On Wednesday afternoon, a gang of six armed men traveling on motorcycles attacked the hardware in Nansana in broad daylight before shooting dead two employees instantly before robbing an unspecified amount of money and fled the scene.
However, in a latest statement, police have said they have arrested three people to help them in investigations into the robbery.
"We have arrested three suspects to assist us with investigations but we shall not disclose their identities as it may jeopardize our investigations," Kampala Metropolitan Area police spokesperson, Patrick Onyango said in a statement.
The police mouthpiece said investigations are moving on well and that investigators have "good leads" that would help them arrest more suspects.
Third victim dies
Onyango however noted that another victim, Amin Bugembe an employee at the hardware store had also breathed his last at Mulago hospital where he had been rushed after the incident.
The other deceased are Jimmy Atikuru, the hardware assistant manager and Frank Mutsinda.
According to eyewitnesses, the incident that happened in broad daylight saw the six armed attackers bring traffic from either side of the main road to a halt before they started firing at the hardware store employees as they demanded for money.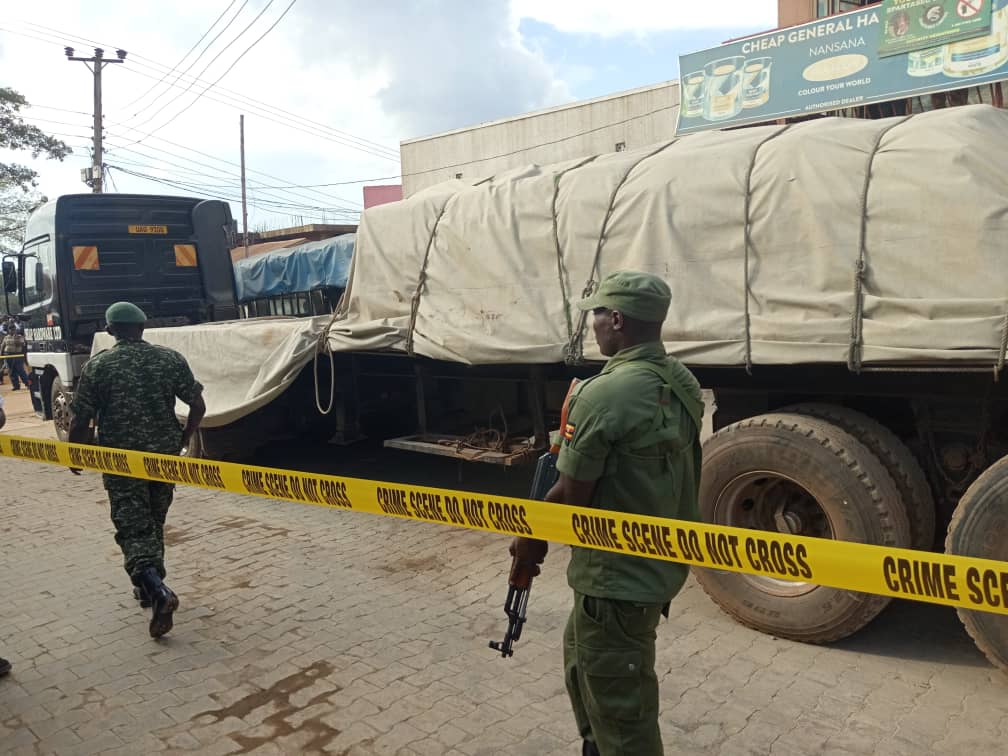 It is also believed that the attackers could have got prior information about the routine of banking money because according to police, the masked men struck at a time when cashiers were about to take money from sales to the bank.
They demanded for money and on refusal to hand it over, the employees including the assistant manager were gunned down before ransacking the safe where money is kept and left the scene using their numberless motorcycles.
Detectives are now expected to make use of the nearby CCTV cameras for any clues that could lead them to the attackers.