President Museveni has said the Apaa land conflict has been blown out of proportion by self -seekers.
There has been a land dispute between Madi and Acholi ethnic groups since 2012 over ownership of Apaa land estimated to be 40 square miles bordering Amuru and Adjumani districts and is being claimed by both communities.
Speaking to leaders in Acholi sub-region at the National Teachers College at Unyama grounds, in Gulu Municipality on Wednesday, Museveni said the issue of Apaa land is for the locals and should not be blown as being a national issue.
"Do not aggravate it as if the entire Acholi region is embroiled in land wrangles. That is what I hear some leaders all over radios talking,"Museveni told local leaders in Acholi.
"Do not paralyse the development agenda. We shall deal with the Issue of Apaa and solve it to the satisfaction of those in Apaa."
The boundary dispute that started in 2012 when Adjumani district council gazetted the area as East Madi Game Reserve, saw it being opposed by authorities in Amuru who claimed ownership of the same land.
Both communities have on a number of occasions fought over the same leading to death and injury of a number of people.
Government recently directed that over 300 families on the land be evicted and Apaa market closed.
According to government, the disputed land measuring about 40 square miles is a protected East Madi Wildlife Reserve located in Adjumani having been gazetted by Parliament in 2002.
Recently President Museveni appointed deputy speaker of Parliament, Jacob Oulanyah as the chairperson of the committee on Apaa land conflict.
Museveni on Wednesday assured local leaders that the land conflict would be solved amicably noting that there was no need of making false alarms over the same.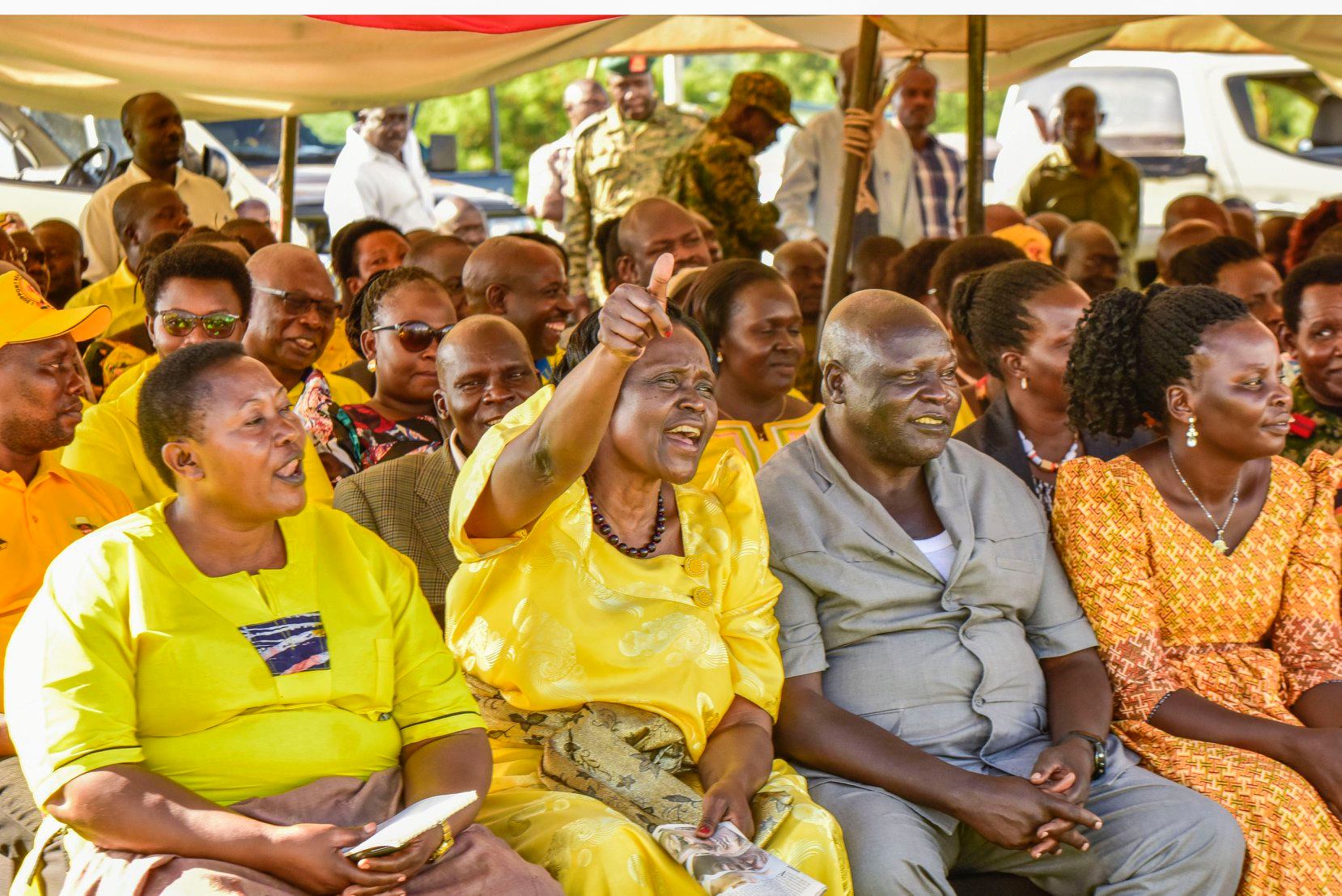 He however applauded the leaders for ensuring that Acholi has sizeable land holdings per household, a practice he said should go on and avoid land fragmentation.
I therefore encourage you to desist from land fragmentation on inheritance but instead introduce the culture of forming family companies, so that you divide shares of what income you get from the land and not the land,"Museveni said.
He said government is to support locals through grants from the various initiatives including Operation Wealth Creation, Youth Fund, Women Fund and People With Disability Fund among other programs.
"This financial year we are introducing the youth value addition fund, to cater for the various youth involved in enterprises like salons, carpentry, Boda Boda, bakery, artisans among others."
He said with the average land holding in Gulu being at 7 acres per household, locals should adopt the four-acre model of commercial farming to help them improve their incomes.
Museveni told leaders that there is a need to change the mindset of people to ensure they change from subsistence farming.