As the trade war between China and America feud continues to intensity, Huawei the leading global provider of ICT infrastructure is seeking to a have a dialogue to resolve the impasse after a ban was imposed on their products.
Mid this month, the American government imposed a ban on the use of Huawei products by American companies.
The giant U.S. internet search engine Google said last week that it is restricting China's Huawei from access to its Android operating system in compliance with the Trump administration's blacklisting of the world's second biggest smartphone maker as a national security threat.
Google said it is "reviewing the implications" of last week's order requiring export licenses for technology sales to Huawei.
The U.S. and Chinese companies said millions of Huawei phones already in use around the world would continue to have access to such popular Google services as Gmail, YouTube and maps.
But the U.S. order would curb the future transfer of hardware, software and services to Huawei, possibly limiting the Chinese company's expansion globally and its efforts to overtake South Korea's Samsung as the world's biggest smart phone manufacturer.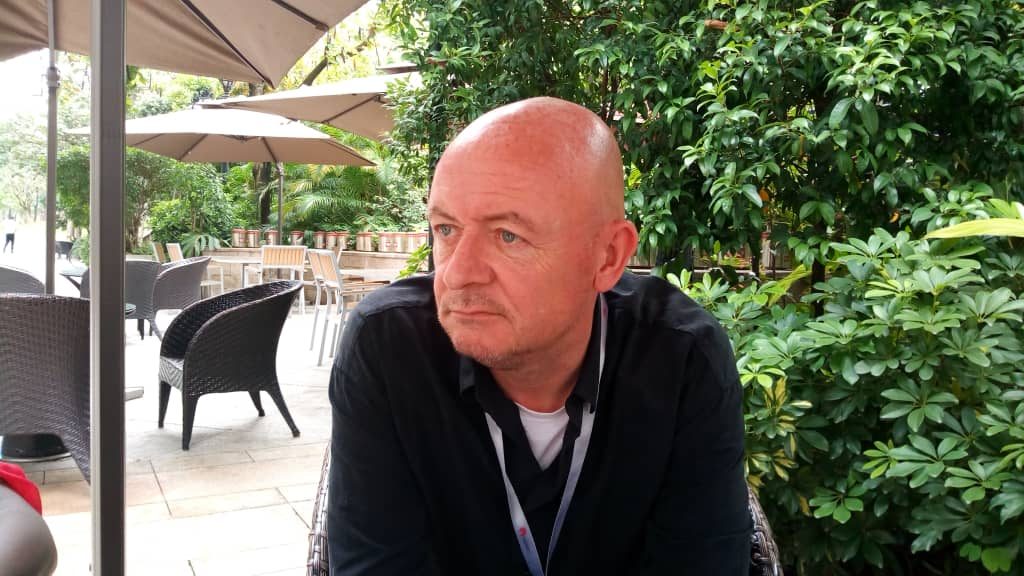 Now Joe Kelly, Vice President of Huawei International Media Affairs, in an interview with Next Media Services accuses the US government of leveling accusations against the company without facts. He also regrets the fact that Huawei does not have a direct channel of communication with the US government to discuss the dispute.
Joe Kelly says,  "At the moment we don't have a clear channel of communication with USA government and if they are prepared to talk of course we are prepared and the talks should be prepared with facts to defend their allegations of national security."
The Chinese firm is at the center of ongoing trade disputes between Washington and Beijing. The U.S. contends that Huawei's technology could be used to spy on Americans, allegations Huawei has repeatedly denied.
China and the U.S. are in the midst of months-long trade talks with the world's two biggest economies engaging in tit-for-tat tariff increases on hundreds of billions of dollars worth of each other's exports.
Kelly warns that should talks between Huawei and the US fail, the company has a plan B to deal with the fallout. One of these plans is for Huawei to launch its own operating system on Huawei products that would compete with Android operating system.
He further notes that many Americans who work for Huawei stand to lose their jobs if the company finds that it can no longer operate in the US or deal with US companies.
Meanwhile Uganda's ambassador to China Crispius Kiyonga gave the country' position on the growing trade war between the two countries.
Kiyonga says, "The Americans told us that they are leaders of free economy but things have changed and we firmly stand with you and I think the rest of the world stands with China."