Forum for Democratic Change (FDC) has called out Mugisha Muntu to think about poaching his party members from ruling party – National Resistance Movement (NRM) instead of recruiting from opposition.
On Wednesday last week, Mugisha Muntu launched his new political party dubbed Alliance for National Transformation (ANT) at Serena International Conference Center which was well attended by opposition politicians. A number of former FDC members were given positions on the interim leadership of the new party.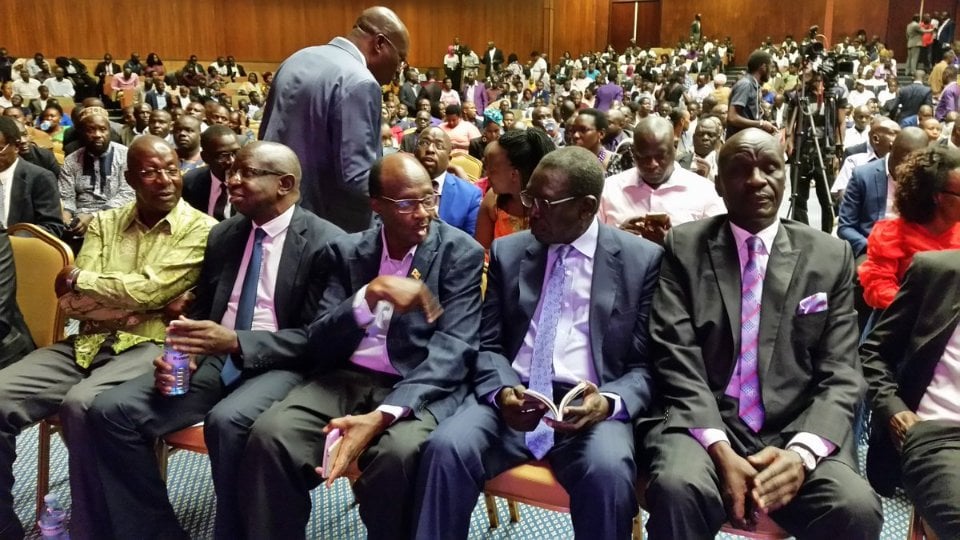 While speaking to journalists at the FDC party headquarters in Najjanakumbi on Monday 27th, May 2019 (yesterday), FDC deputy spokesperson John Kikonyogo said that Mugisha Muntu must work towards recruiting from the NRM party instead of poaching from the opposition. He said that if they want to remove NRM from power, they must weaken it as a party and Gen. Mugisha Muntu should be focusing on that instead of getting members from the opposition.
"Gen. Muntu should work towards recruiting members from the NRM in order to make it weaker. If he works towards overthrowing NRM, we shall be convinced that he is against the dictator," Kikonyogo said in part.
The deputy spokesperson added that FDC is willing to work with Gen Mugisha Muntu's new party as long as he is working towards overthrowing President Museveni and that he must prove to be a genuine Opposition member.
At the launch of the Alliance for National Transformation last week, Mugisha Muntu said that he will work with anyone and any party with whom they share the same goal of national transformation.
He said that he left FDC back in 2018 due to the difference in ideologies.