Inspector General Of Police, Martins Okoth Ochola has directed all police regional and district commanders to ensure safety of pilgrims who have started moving to Namugongo.
According to an internal memo accessed by Nile Post tasked police commanders to deploy heavily on all routes that are being used by the Namugongo pilgrims to ensure their safety.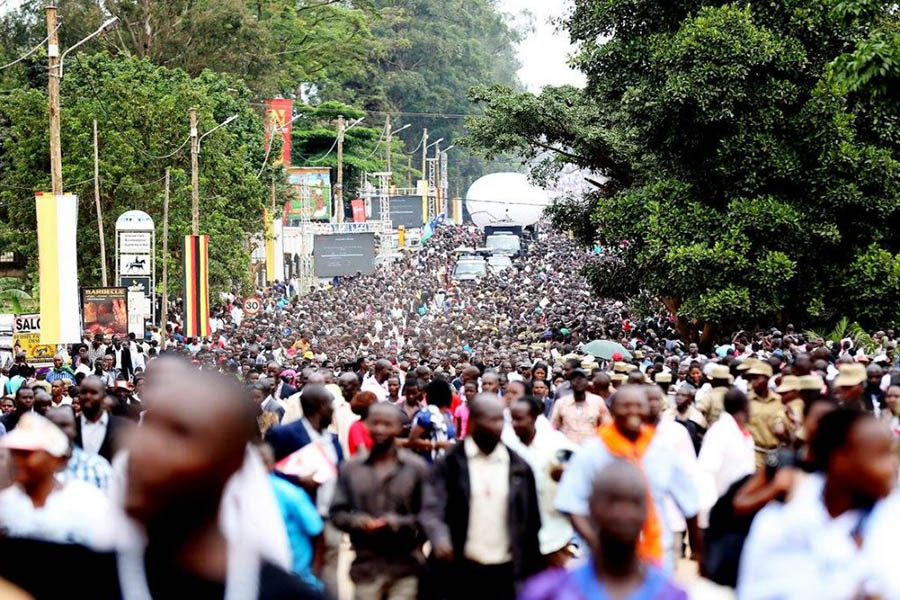 "As you are aware, pilgrims have started arriving for Martyrs Day celebrations at Namugongo Martyrs Shrine, you are directed to ensure security for pilgrims for who have arrived and those still on the way," part of the memo reads.
He added that police should make use of motorised and foot patrol in their areas to monitor incidents where pilgrims could be knocked and criminal elements that could take advantage of the security lapse to harm or even rob them.
This year's Martyrs Day celebrations at Namugongo has been designated "kaveera free" following a partnership between NBS Television and Namugongo Martyrs Shrine. Pilgrims are advised not to carry polythene bags (kaveera) but rather make use of other materials that have less detrimental impact on the environment.
Over 3 million people are expected to trek the journey to Namugongo from various regions in the country and beyond borders from Kenya, Tanzania, DRC, Burundi among others.