By Frank Semata
A highly contested semi final clash between home side Jinja Secondary School and Standard High Zana ended in favour of the hosts after striker Ashraf Kawaase struck in the net the only goal that brought them victory in the 2019 Copa Coca Cola schools championship.
Kakindu stadium was full to capacity as ululations and cheers from fans filled the air.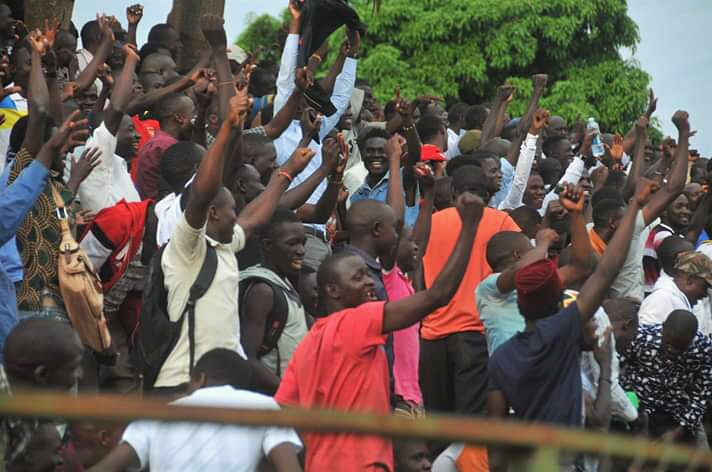 The game was not without controversy though.
The game had to suspended five minutes into play after the referee and linesman disagreed on the technicality of a goal scored by a Jinja SS striker. The centre referee allowed it while the linesman said it was offside. The tension forced the referree to suspend the game as they deliberated on the goal.
While the players were making their way to their dressing rooms, a Standard High School player was hit by a stone from an unknown person.
After about ten minutes of break, the game was started afresh with a new team of referees and goalless for both sides.
The break did not relieve the tension as the game resumed. Both teams put up a spirited game that saw them attempt several times to take the lead in vain.  Jinja SS enjoyed greater possession in the first half.  A few minutes to the end of first half, a Standard high player Aaron Okwii was given a red card for reckless foul on a Jinja SS player.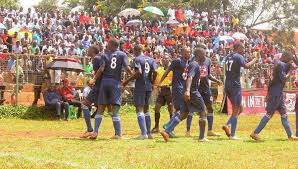 Despite playing with 10 men in the second half, Standard High Zana offered the far greater threat in the first minutes. Their momentum was however checked when Ashraf Kawaase scored to give lead to the home side before the final whistle was blown.
Police was prompted to fire tear gas into the rowdy crowd which invaded the pitch after the end of the game.
The game came to an end with Jinja SS claiming victory and thus booking a spot in the finals. This will be played with St. Marys Kitende who had earlier booked their finals ticket after 7 – 6 penalty shoot out win over Buddo S.S.
The finals between these two teams will be a recap of the 2017 finals that happened in Masaka as they met on finals and it was won by Jinja S.S