A far-from new Jeep Cherokee, UAL 810Y that was given to the Miss Curvy pageant winner Belinda Nansaasi, has become subject of contention between organisers and a car dealer identified as Hamid Kamanzi.
Nansaasi was crowned the most curvaceous woman in the country during a very colourful event at Imperial Royale Hotel last month. As package of victory, she was awarded a 'brand new' Jeep Cherokee.
She went into the car and took pictures in front of media and jubilant supporters as well as organisers. That was the last time she was seeing the car, as she returned to her home with only shash and crown.
According to developments, the car was later taken away by Kamanzi and team pending payment from organisers led by Anne Mungoma, who also doubles as the proprietor.
Kamanzi claims that towards the event, Mungoma and team contacted him for a car. They zeroed down on the Jeep Cherokee which he was selling at Shs16m.
"They (organisers) promised to buy the car on the day of the function using gate collections from revellers. We then signed agreement that they would pay 60 per cent of their bill and another 40 per cent later," Kamanzi claimed.
He adds that all went well until the event ended in the wee hours of the next day and all revellers and glare of media cameras was gone.
"The event ended and there was no money, we decided to take back the car to the bond until they pay. We waited for their call and nothing came through, we called them several times and they refused to pick. When Anne (Mungoma) picked, she said Minister Kiwanda would pay for the car," Kamanzi said.
"We called the minister (Kiwanda) and he said he had nothing to do with Miss Curvy. He said he had done his part and now should be left alone," he added.
When contacted Anne Mungoma claimed that the said car was in terrible condition and Kamanzi is aware of that.
"The car had some problems. It is not in good condition," she said.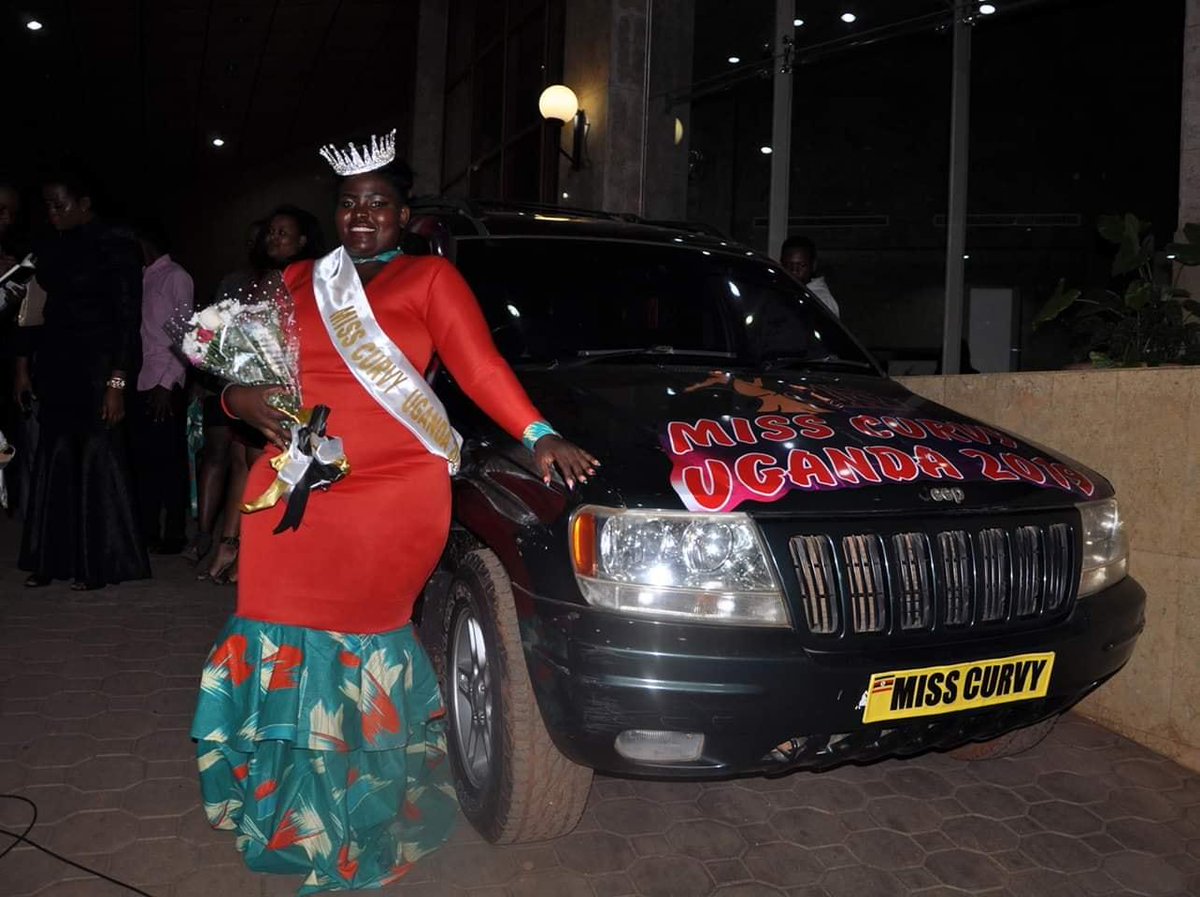 Mungoma would later make her phone busy when we pushed for elaboration. She has since refused to take calls.
Indeed, the car was only branded with Miss Curvy material and its registration plates concealed on the day it was given to the victor.
Originally, the Jeep is registered UAL 810Y and bears a completely different colour from the one Nansaasi won.
Kamanzi who at the moment has the car claims that his issue is not that Mungoma and team did not buy the car, but they spoilt it while branding it. He now has given them two (2) days to remove their branding material and refurbish his car to its original or pay Shs7m in cash.
"The problem is not buying the car, but they spoilt it when they branded it with miss curvy and now it needs to be returned to its original. I have given them two days to remove them and return the car the way it was," he demanded.
"They should also pay for the time the car has been parked,' he added.