Telecom company MTN Uganda has confirmed that what was posted last night on their official twitter handle was a result of a hacking from unknown people.
In a statement from the company, they claim their handle was accessed by unknown people on the night of May 8, who posted 'inappropriate material and content'.
"The situation has now been contained and measures taken to prevent further breaches. We regret any inconveniences caused," a statement from MTN Uganda reads in part.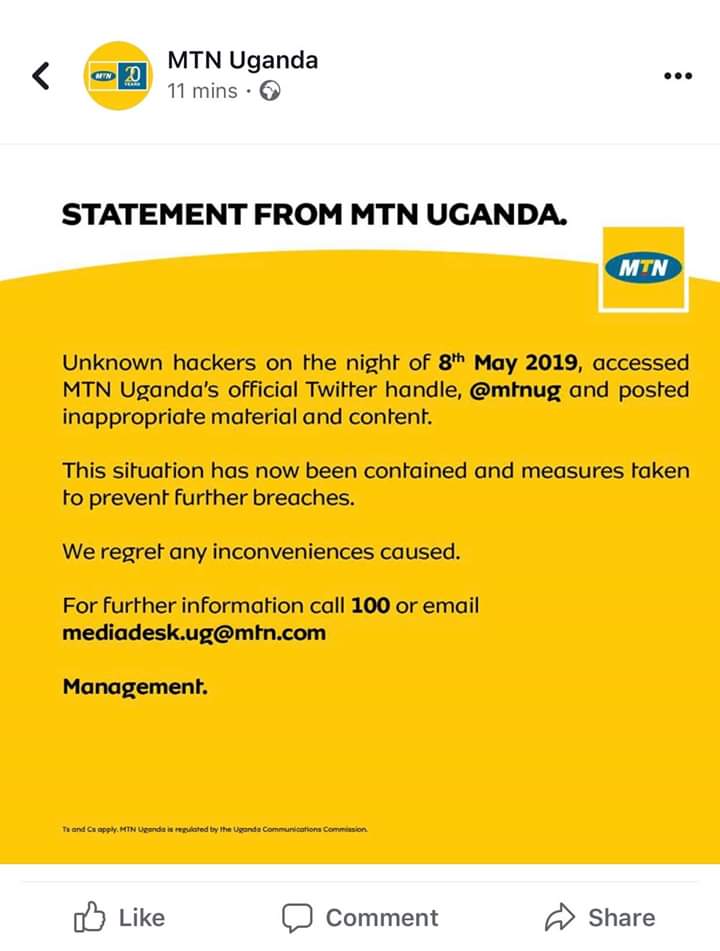 Last night, the official twitter handle of MTN started sharing pornographic video content and uncoordinated updates of the European Champions League, leaving many followers puzzled.
This is not the first time the giant telecom is faced with a hacking in their systems. In February last year, several Members of Parliament became victims of conmen in a new Sim Swap fraud, a sophisticated form of fraud that allows hackers to gain access to personal phones.
The MPs that included Youth MP for western Uganda Mwine Mpaka, claimed they had lost millions of money through the hacking. As a result, a number of staff attached to the company were arrested and charged in court.