President Museveni on Tuesday launched 7 factories in Buikwe and Jinja districts. In his speech president Museveni noted that investors will continue to enjoy the tax holidays and incentives since government doesn't put a lot of emphasis on the direct taxes but rather creation of employment.
The president said Uganda's dream to industrialize and become a middle income status has started to show positive results and the seven factories launched in Jinja and Buikwe are a symbol of this.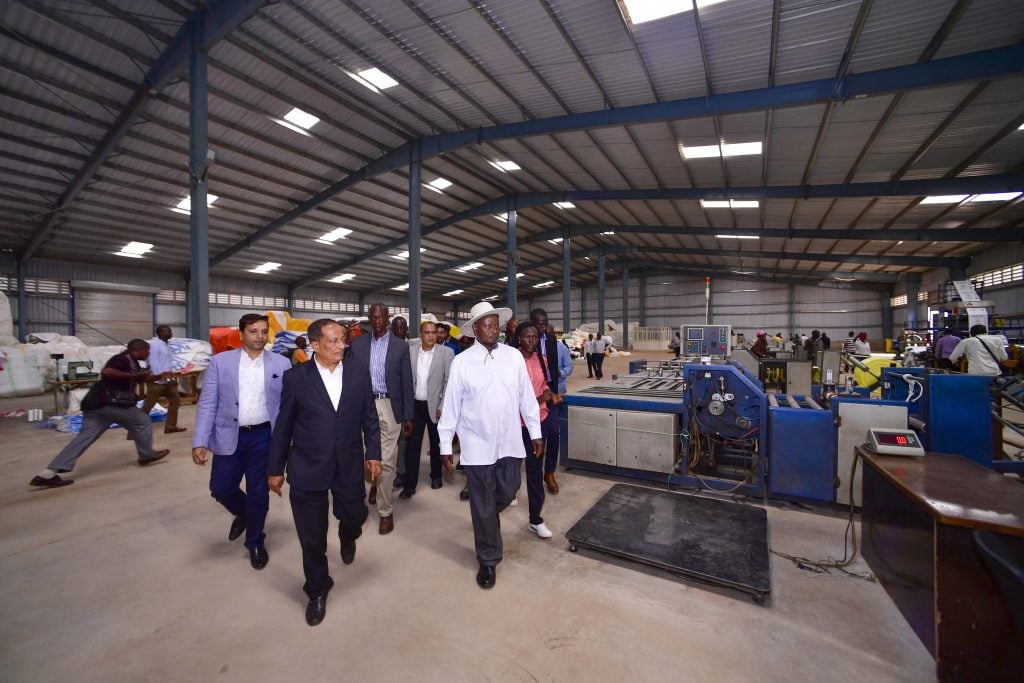 Among the opened factories are Nile Wheat, Nile Aluminum Limited, Nile Batteries, Auromeera Paper Factory, Nile Water and Shree Modern Textile whose construction is yet to start all in Jinja Masese.
Modern distillers a factory manufacturer of alcohol, Modern Paper Factory and MMP Industrial Park have been also launched in Buikwe, Nyeru municipality.
At MMP industrial parks, which was the final destination, President Museveni assured investors that government shall accord them the necessary incentives and tax holidays since the country's aim to industrialize the country.
He argued that doesn't make sense to focus on taxes yet Ugandans don't have jobs and if employed they pay pay as they earn.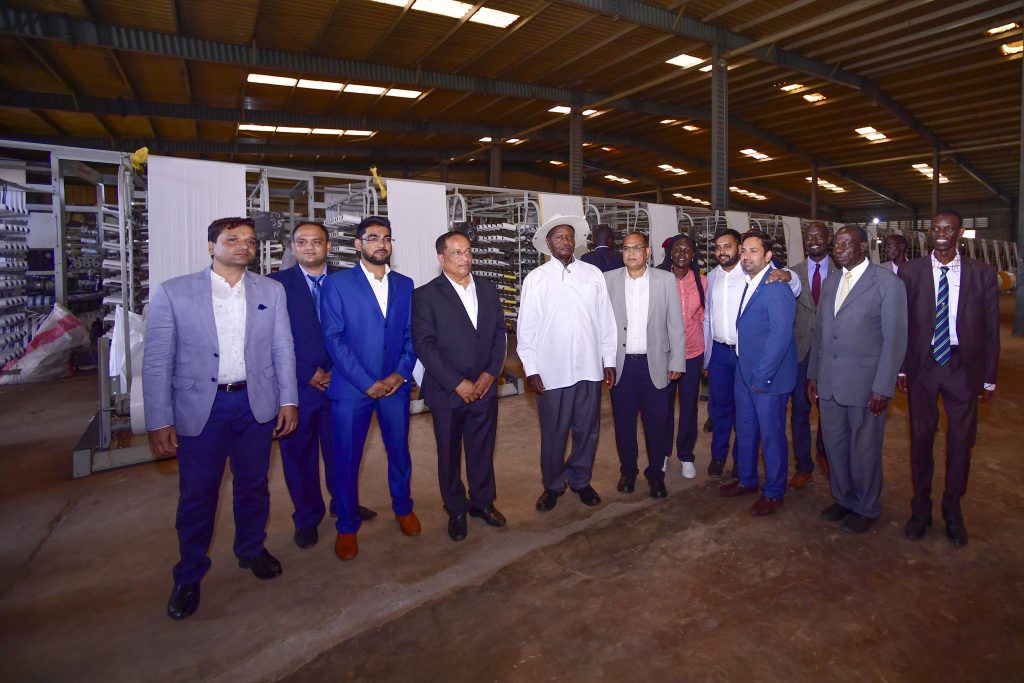 He said that 12,000 Ugandans had been employed because of the just opened factories.
He welcomed the paper factory noting that Uganda has been spending over 130 million dollars annually to procure paper outside Uganda.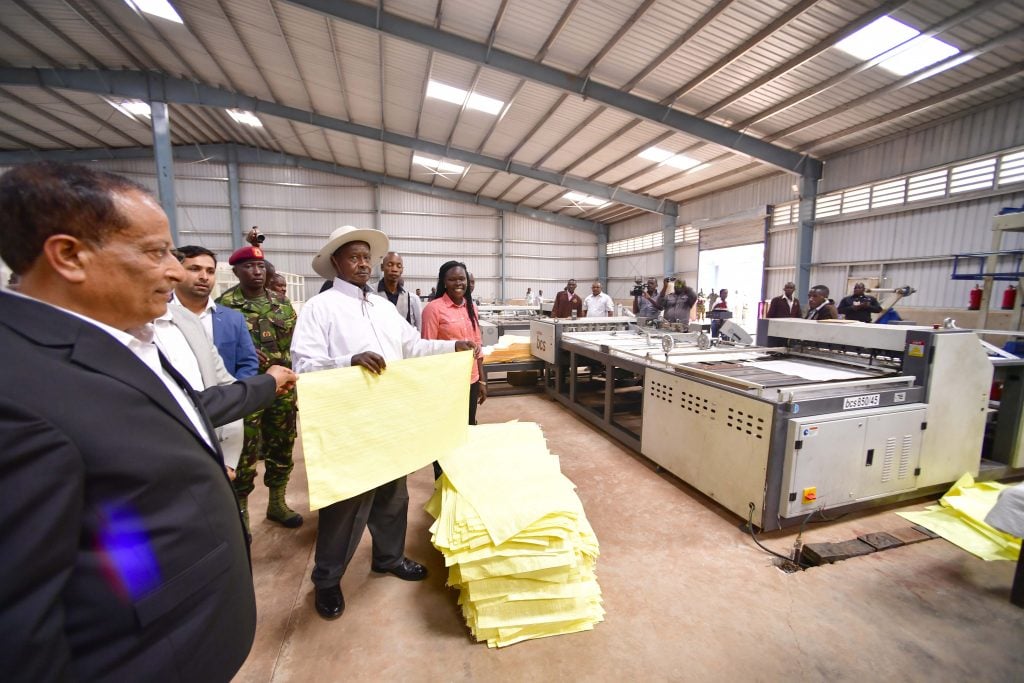 The proprietor of the opened factories Magan Patel informed President Museveni that he plans to have a shoe factory, tyre factory among others in the MMP industrial park.
Magan Patal has established a total of 26 factories in Uganda in different parts of the country.
Jinja was once the most industrialized district in Uganda but over the years many of its factories have fallen into disrepair or gone out of business.