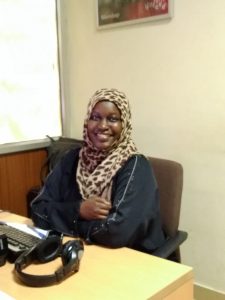 On Friday 26th April 2019, government of Uganda through ministry of Agriculture signed a Memorandum of Understanding which will enable Uganda to receive 120 Million British Pounds funding from the United Kingdom Export Financing Facility. This fund is meant to set up 19 bulk storage facilities for agricultural products and 12 fruit processing plants in various regions of the country.
Government of Uganda in this regard signed MOUs with two British companies, one being Alvan Blanch which specialises in custom designed industrial equipment. It manufactures static and complete mobile fruit plants with washing, milling, blending and pasteurising for fruit and vegetable processing industries. Alvan Blach has experience with processing tomato, pineapple, papaya, mango, apple and passion fruits.
The second company is Colas Limited, an award winning business with a mission to deliver sustainable growth through intelligent infrastructure solutions and excellent service.
With these two companies on board, Uganda is assured of state of the art warehouse structures as well as value addition machinery that will help farmers have proper post-harvest handling. This will not only improve farmers' livelihoods but will also add value to the commodities stored and processed in these facilities.
Since re-election, President Museveni has emphasised growing household incomes as the specific focus for the 2016-2021 term. To achieve this, the President has made countrywide travels rallying communities to prioritise sectors or products in which they enjoy competitive advantage.
In many parts of the semi-arid East and North Eastern parts of the country, fruit farming has emerged as a promising alternative, where traditional food-cropping has proved unreliable. Three weeks ago, the President launched the Soroti Fruit Factory, a shs.48billion project that will be processing 96metric tonnes of Mangoes and Oranges into concetrates and ready to drink juice, daily.  In the Teso sub-region where the factory is located, the locals have already planted 8million trees to supply the needed fruits, and the project is expected to benefit over 1000 farmers in the surrounding neighbourhoods.
In areas where individual farmers have limited pieces of land, fruit farming is a more efficient economic activity because fruit trees have a higher yield per acre, and they can be grown on small pieces of land. As a result, the President has directed the Operation Wealth Creation Program leadership to adopt and popularise new strategies and polices that will see a shift in the focus from mainly food crops, such as potatoes and cassava, to cash crops especially coffee, citrus fruits and tea, as Uganda seeks to revamp its fruit-culture portfolio.
Already, Uganda enjoys significant comparative advantage: It's warm, less humid tropical climate, with double season rains provides fertile conditions for fruit and vegetable farming throughout the year, and progressive increase in production in recent years is testament to this. The country remains fertile for the production of mangoes, citrus, pineapples, tomatoes, and a host of other vegetables.
The government through research organs Makerere University and National Agricultural Research Organisation has also set about to produce improved and adaptable fruit tree seedlings of oranges, mangoes, pawpaw's and passion fruit, among others. Some of the produced varieties include:
Mango: Tommy Arkins, Palvin, Keint, Kett and Apple mango. Local cultivars are also available and include Bire, Sejjembe and Ddoodo
• Passion fruit: Kawanda Hybrid
• Citrus fruits: Sweet oranges: Washington Navel, Hamlin, Valencia.
• Others: Tangero and Tangerines
• Avocado: Semil 34 and 43, Esther, Others: Fuete and Hass (grafted on request due to low demand)
In implementation, NAADS and OWC have for the past 5 years been distributing millions of citrus seedlings, while training thousands of farmers in the use of budding and grafting technologies. The government is also rising to the challenge of seasonal production and is revamping irrigation schemes to sustain production throughout the year, to keep up with the year-round demand, with consumers willing to pay higher prices for out-of-season fresh fruits.
The MOU with the UK government will therefore go a long way in aiding the growth of fruit farming and agri-business growth, in line with the agriculture sector strategic plan 2015-2020. Where Alvin Blanch will help in availing the latest technologies in fruit processing, Colas Limited will help train farmers in the management of fruit-agribusinesses, starting from post-harvest handling of produce, by constructing state-of the art warehousing structures in which farmers can store their produce.
With their produce safely stored, farmers will be able to access receipt discounting from Uganda Warehouse Receipt System Authority, where the issuer of the Warehouse Receipt will certify the deposit and hold the commodity in safe custody until the depositor of commodities or new buyer claims goods. This will empower producers to negotiate for better prices for their produce, and resultantly bring about an increment in their household incomes.
In the long term, this will result into the formalisation of agribusinesses, with the result being that famers will start to receive regular inspections, certify produce and improve produce standard and quality in line with Uganda National Bureau of Standards (UNBS).  In turn, this will enable the Uganda Agriculture Insurance Scheme to work effectively with minimum risk.
The writer is a Communications Assistant at Government Citizen Interaction Centre (GCIC), Ministry of ICT and National Guidance.