Zambia flattened Ghana in the Barthes Cup opener played at the Kyadondo Rugby Club on Tuesday evening.
Zambia crossed the white line 9 times for a dominant 55-03 win over the Ghanaians.
Ghana however was first on to the scoreboard through Yahuza Tahiru's penalty in the fifteenth minute after a hard fought out hitting game with the Ghanaian forwards doing most of the work.
Eighth man Elisha Bwalya scored Zambia's first try and Mwimba Mwanza missed the conversion but later side-stepped his way to the second try of the day which he in turn converted.
The boys from the south of the continent got their third try courtesy of man of the match Thomas Mwankenja and led 19-03 at the break.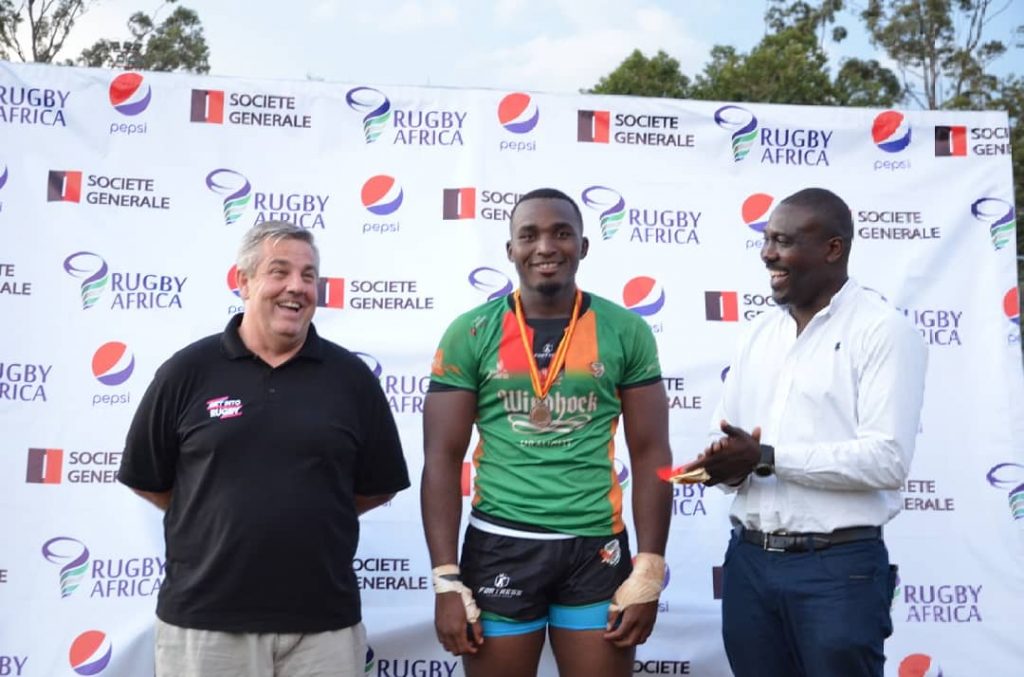 The Zambian backline looked fluid all game more in the second half in which the flood gates opened and they scored six more tries with the likes of Jack Mwale, Patrick Mwanza, Andrew Katoka, Kaluwe all crossing.
Zambia will have a long rest before facing hosts Uganda on the afternoon of Sunday, May 12th at the same ground whereas Ghana is up against Uganda on Friday May 10th.
Zambia XV:
Godfrey Neeta 2. Saul Simpaba 3. Victor Makelele 4. Stanley Chiuka 5. Thomas Mwankenja 6. Jack Mwale 7. Andrew Katoka 8. Elisha Bwalya 9. Patrick Mwanza 10. Steven Mwanza 11. George Mwamba 12. Kapelele Kasitu 13. Mwanza Mwimba 14. Chisha Chasaya 15. Chileshe Mulenga
Reserves: 16. James Banda 17. Caleb Chanda 18. John Salu 19. Philip Siiyangwe 20. Elijah Mwafulilwa 21. Charles Kaluwe 22. Nyambe Chinga 23. Joshua Sianjobo
Ghana XV:
Seidu Ibrahim 2. Emmanuel Mensah 3. Awudu Musah 4. Rashid Umar 5. Philip Arthur 6. Gideon Klugey 7. Wilberforce Graham 8. Francis Badu 9. Yahuza Tahiru 10. Moro Kwao 11. Pierce Biney William 12. Suwabiru Amuzu-Loh 13. Solomon Baba Akumba 14. Michael Quaye 15. Williams Ekow-Awoonor
Reserves: 16. Godfred MacCarthy 17. Derrick Danwonno 18. Festus Nana Ampoful 19. Shadrack Yeboah 20. Godwin Amamu 21. Geoffrey Vomekpe 22. Paul Opoku 23. Stephen Kojo Handson