By Moses Bismac Amumpaire
The chilly Friday, May 3, morning saw golf players from various golf clubs board a bus from Kampala Golf Hotel to head to arguably "the cleanest town"(Fort Portal) at the Toro golf course where the Uganda Golf Open compettions were to take place. The tournament was also coupled with the annual memorial series of former Defence Permanent Secretary Brigadier Noble Mayombo who passed away on May 1st, 2007. He is remembered for his immense contribution to the development of Tooro Club.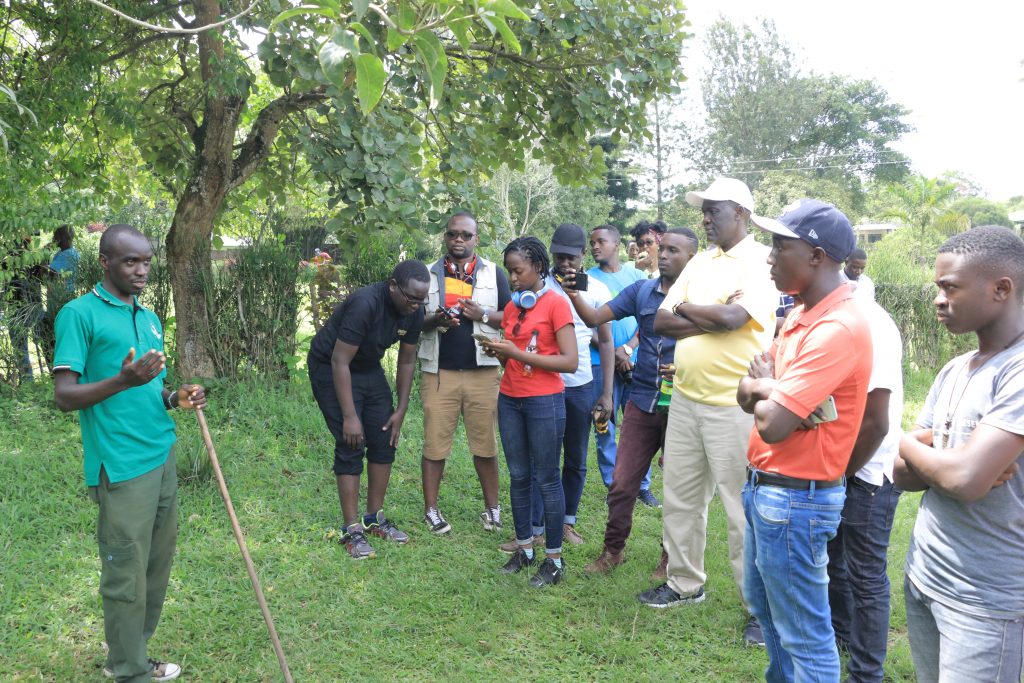 86 players from eight golf clubs all had a long day to prove their might on the course, However, Tooro club players dominated and scooped worthy points in almost each group taking home the prize of "overall winning club", the overall winner in Men was Henry Kaliba (Tooro golf club) and  Nambalirwa Diana (Entebbe golf club) for Ladies. The other winners were Chunyayo Joseph (Tooro), Gilbert Atwooki Mujooga (Tooro), Resty Lutaaya(Entebbe), Ssange Maclean, Asaba Denis.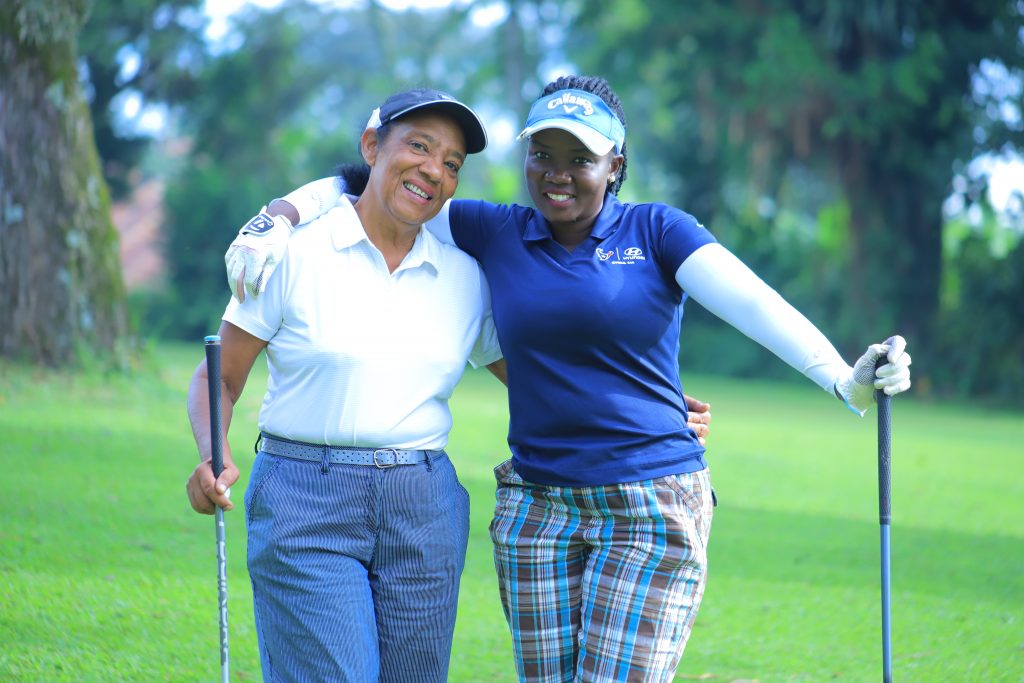 "The fact that our club has produced most of the quality players at the national level and groomed young golfers, it was evident that the win was deservedly ours and it would be shameful of us if we didn't win on a day we are commemorating the life of our fallen golfer Nobel Mayombo," the captain of Tooro club remarked.
"There is rich history attached to Tooro golf course, the fortress of Sir Portal sat here. We plan to partner with the Ministry of Tourism so that each tourist who comes to Fort Portal visits this place." Gilbert Mujoja, club patron noted.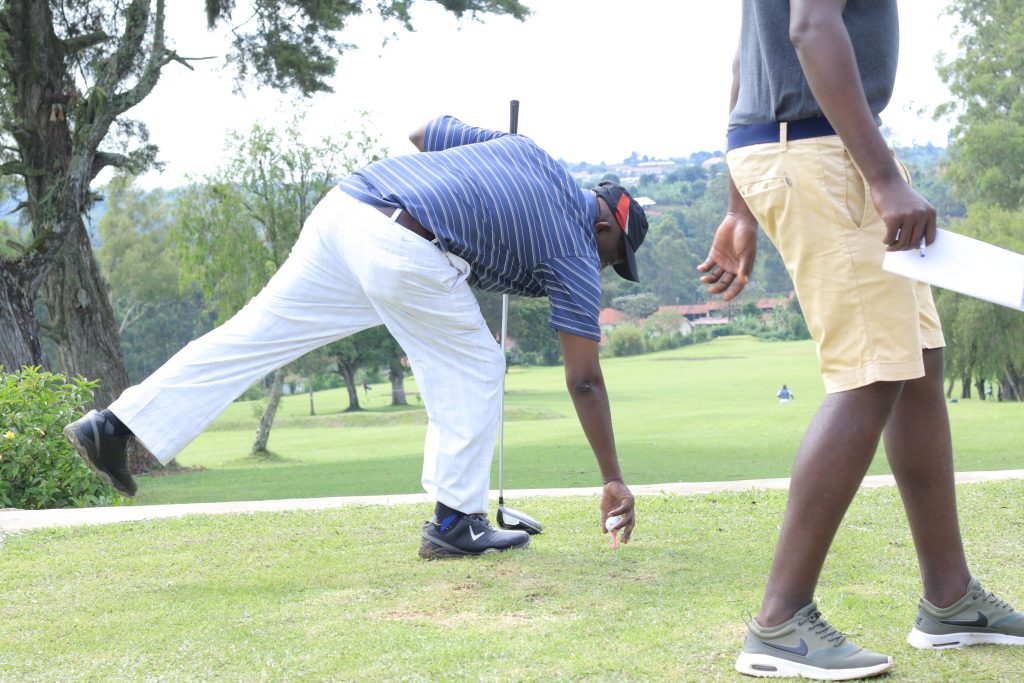 The players were treated to an adventure to the "Top of the world," a hilly landscape circumbient to two breathtaking crater lakes- Nyamwirima and Nyabikere adjacent to Kibale National park, Amabere ga Nyinamwiru, a place with rich history of the Bachwezi and an ever flowing water fall (Amabere falls). There was a hike atop Nyakasura hill to have a scenic view of three crater lakes and later a trip to Semuliki national park well known for bird watching, nature walk and the Sempaya male and female hot springs all courtesy of Uganda Tourism Board (UTB), a right hand partner with Uganda Golf Union (UGU).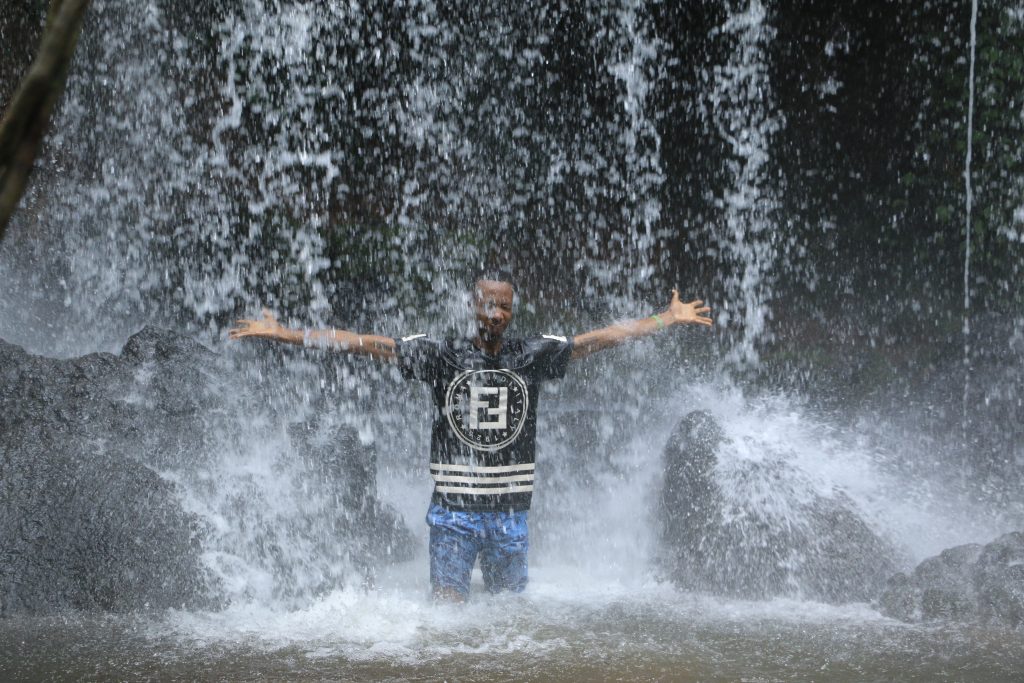 "Uganda is a naturally endowed country. Our partnership with Uganda Golf Union looks forward to attracting golfers and non golfers both locally and internationally to visit these touristic sites." Bradford Ochieng, Deputy C.E.O Uganda Tourism Board noted.