Police in Mubende has arrested a man only identified as Sabiiti for kidnapping a five year old kid and demanding for three million shillings as ransom.
The incident happened early this week when Jamada Ssengooba, a five year old pupil of Kyenda Primary school in Mubende district went missing from his home.
According to Wamala Region Police spokesperson Nobert Ochom, the matter was reported to police by one Karimu Kayiira, the kid's grandfather prompting police to start investigations into the kidnap.
"As the search ensued, a recorded voice note was sent to the family members demanding for a ransom of three million shillings to save the victim's life,"Ochom said.
Meanwhile, as investigations intensified, they led to the arrest of one Sabiti who later led police to where he had kept the five year old child.
On visiting the scene, police officers were left wondering after finding the kind wrapped in a sack and hid in an anthill.
Very sad clip making rounds. One Sabiti kidnapped a little boy, Ssengoba Jamada, with the hopes of trading him for money. Thank God this innocent soul was rescued from this anthill. What manner of heartlessness is this? 🤯@PoliceUg @metpoliceug @Ugaman01 @beewol @kanyindo pic.twitter.com/YpXeCtgBxY

— The Ugandan Tourist 🕶 (@AhaJonathan) May 4, 2019
A two minute video circulating on social media shows police officers rescuing the kid from the anthill in a night operation.
"That is the man who wrapped these (sacks) around me. He found me at a chapat stall and grabbed me," the five year old kid says to police officers.
On interrogation, the suspect admits kidnapping and keeping the kid in an anthill.
"The truth is that I was looking for money,"Sabiiti told the police officers.
The Wamala region police spokesperson said investigations will continue into the matter before the suspect is taken to courts of law charged with kidnap for ransom and intent to murder.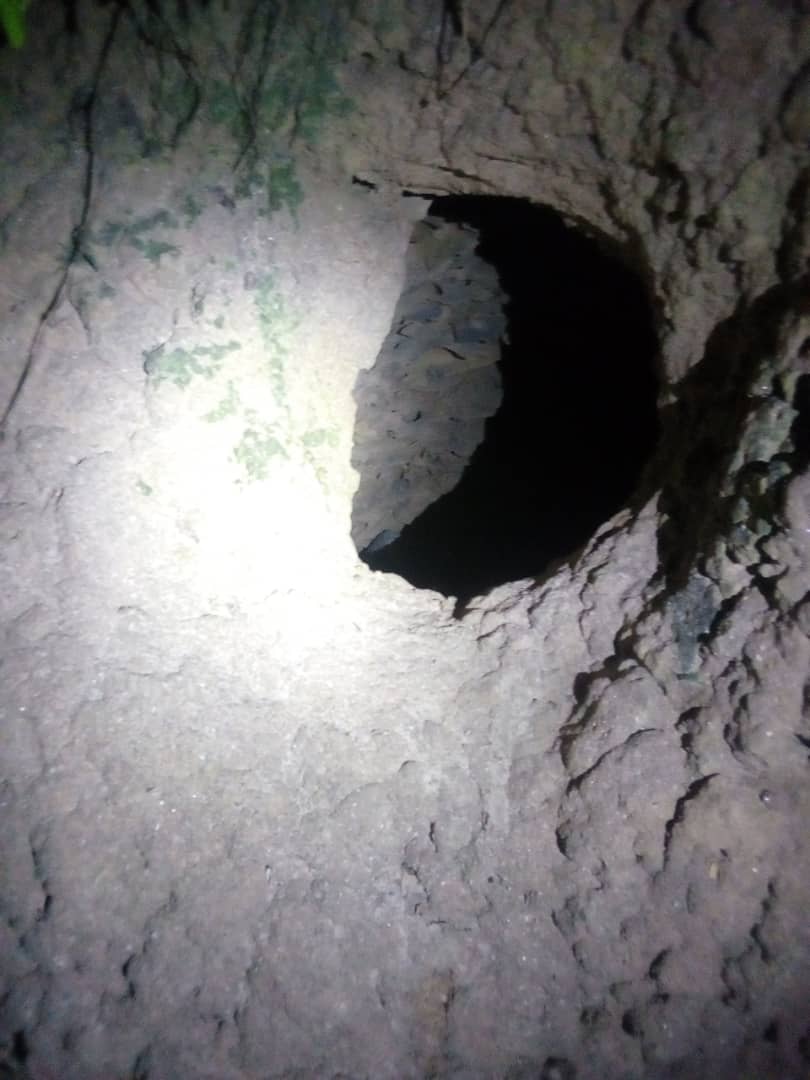 Since the kidnap and subsequent murder of Susan Magara, a cashier with Bwendero Dairy Farm in Hoima district, the number of kidnaps all over the country has drastically increased.
Last month, Kimberly Sue Endicott, an American tourist and her driver, Jean Paul Milenge from Wildfrontiers were kidnapped between Katoke gate and Wilderness camp at Ishasha sector in Queen Elizabeth National Park in Kanungu district.
There later released after huge sums of money in form of ransom were paid to the kidnappers.
Police spokesperson, Fred Enanga last month said a total of 27 kidnap cases had been recorded with police between January and April this year.
Enanga said that of the 27 cases of kidnap, 23 victims were recovered alive, two were killed and two were still missing.
"You find somebody wants give the perception that he or she is wealthy and they carry an expensive phone. People need to keep a low profile," Enanga said.
Enanga explained that keeping a high profile attracts perpetrators on their side.
"You will find that criminals will at a particular stage find all this information on Facebook, or WhatsApp and other platforms of social media," he said.