Journalists have asked the Uganda Communications Commission (UCC) to rescind its recent order asking number of media houses to suspend several staff members.
UCC in an April 30 communication, ordered a number of media houses including; NBS TV, NTV, Salt TV, BBS TV, Bukedde TV, Kingdom TV, Capital FM, CBS FM, Simba FM, Pearl FM, Akaboozi FM, Beat FM, and Sapientia FM, to suspend 39 producers, head of news and head of programs or else they risk sanctions over what they termed as a breach of minimum standards.
Speaking during celebrations to mark World Press Freedom day at Railway grounds in Kampala, journalists questioned the orders by the regulator saying they are meant to clamp media freedom.
"Why didn't you summon the said people to have a dialogue with them in regards the accusations? Why should you just wake up to issue an order for suspension of the top bosses for the various media houses," Daily Monitor's Abubaker Lubowa wondered.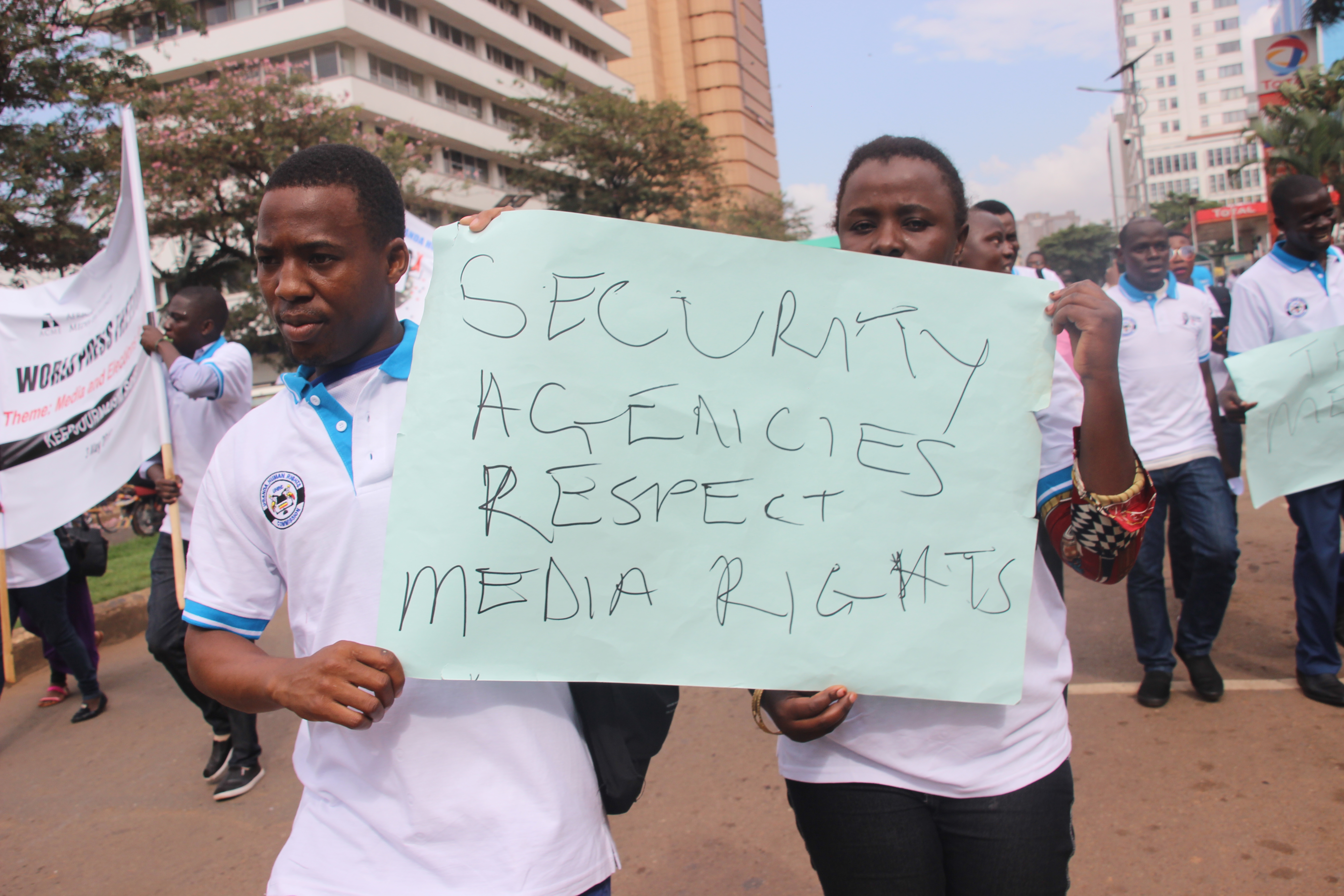 Human Rights Network for Journalists' Robert Ssempala said the directive violates not only the journalists' rights but also for every citizen.
"There is a lot of wide spread impunity as some actors continue to violate our rights. The future of journalism in Uganda is very dark. We should not wait for such days to speak out about these violations but every day,"Ssempala said.
Ssempala said having a multiplicity of media houses does not necessarily mean media freedom but asked government to play its central role in promotion of media rights.
Human Rights lawyer, Eron Kiiza said the journalism in the country is facing precarious times, adding that the problems facing the profession stem from the people supposed to protect it.
"Journalism is the last defence of anarchy because you are the eyes and mouth of the society. As journalists, you must be united to fight the common enemy who is against your freedoms,"Kiiza noted.
He pledged unwavering support to members of the fourth estate in a bid to fight against human rights violations.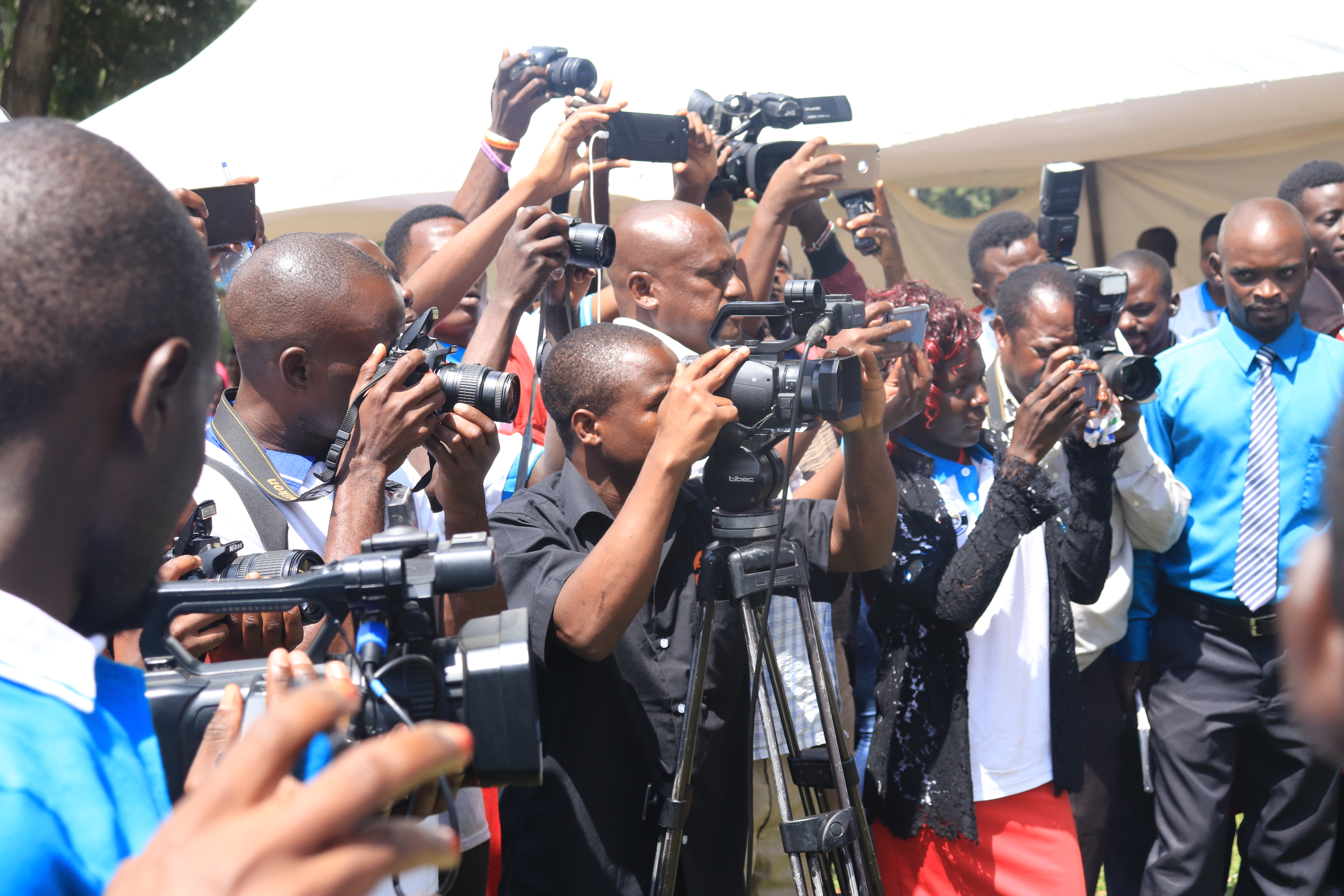 The Uganda Human Rights Commission chairperson, Medi Kaggwa said there is need to reflect on the challenges faced by journalists in their line of duty.
"Media has played a great role in pointing out human rights violations and there is need for respect of their own rights and freedoms by everyone,"Kaggwa.
The Deputy Speaker of Parliament, Jacob Oulanyah however asked journalists to evolve the quality of their work by reporting researched stories.
"Journalists should stick to principles. You should desist from stories that call up the populace to rise up or think of ethnic violence. You should practice social responsibility,"Oulanyah said in his speech read by the Minister in Charge of General Duties in the Office of the Prime Minister, Mary Karooro Okurut.
He also asked journalists to seek redress on issues of violation of their rights and freedoms before courts of law.
This year's Press Freedom day celebrations were held under the theme: "Media for democracy; Journalism and elections in times of disinformation."