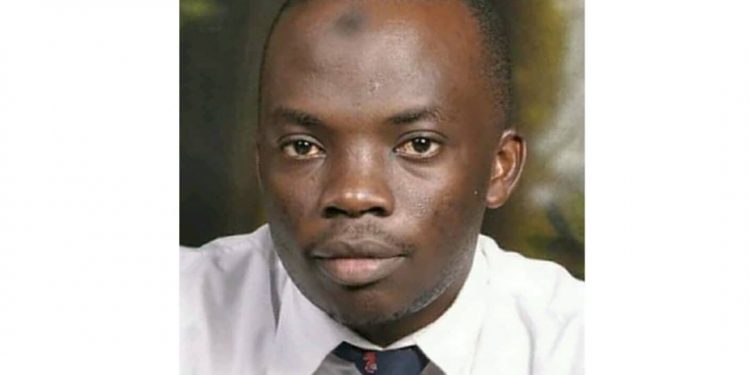 BASHIR KAZIBWE
Dear respected men and women of the Uganda media fraternity, on this day we join the rest of the world to commemorate the World Press Freedom Day in a rather in somber mood as the clouds of injustice hang over us.
Over 13 media houses and about 40 journalists are on a government blacklist. This is painfully unreasonable!
The calculated and continued harassment of journalists by the state actors is growing further to intimidate, silence and kill the spirit of the fourth estate.
This must stop.
May we on this day focus so much on how we can unchain our voices.
Let this be a time to reflect further on the duty and responsibility held by us to serve as the eyes,ears and mouthpiece of the millions of people whose liberties have been suffocated.
The hopes of the people we serve should never be betrayed no matter the kind and nature of harassment by the state.
We should never give up.
To the government of the Republic of Uganda:
It's not democracy when the media is silenced. It's not freedom until people have the right to access to information.
Mr. Government, it's not "For God and my Country" when inherent and God given liberties to man kind are taken away by your coercive force!!
The media is not an enemy of the state but rather should be treated as a fundamental partner in nation building. Abamawulire mubaleke betaaye!
To the media house owners and proprietors :
As you put the ears on the ground, you will be met with sounds of a rather uncomfortable team of dedicated journalists under your command.
The working conditions ought to be improved inclusive amongst other factors, salaries and renumeration.
To the public we so dearly serve on Radio, Television, Newspapers, Magazines, Online platforms, bannaffe mwebale obuwagizi.
Your support is the engine that keeps us in the field.
We are sure the coming days and times are gonna be tough as the political temperatures continue rise. So should we, as journalists brace ourselves for the challenges ahead.
This we do by speaking boldly, serving independently and sticking to the truth even when times are hard.
The Uganda Journalists Association continues to embrace the spirit of togetherness and bold Journalism with a kind reminder that:
They will try to silence, divide and intimidate us in our individual capacities or through our places of work, but
no amount of intimidation should stop us from speaking the truth.
The PEN is mightier than the GUN
The author is the president of Uganda Journalists Association.