Court has ordered for the immediate deportation of a Chinese citizen convicted for rebranding and trying to sell drugs meant for free distribution by the government of Uganda.
The citizen Liu Weiliang was found in possession of classified medicine and relabelling of medicine contrary to the National Drug Authority Act (NDA). The accused appeared before Buganda Road Magistrates Court and convicted and sentenced to a fine of two million Uganda Shillings.
Liu Weiliang appeared before Chief Magistrate Mariam Ayo Okello.
The suspect operated the business in E-Tower on Kampala Road.
Among the drugs that the suspect and others are accused of selling illegally are Postinor, ARVs, Lumartem for Malaria, Septrine, Quinin, Anti-fungal tablets, anti-biotics and gauze.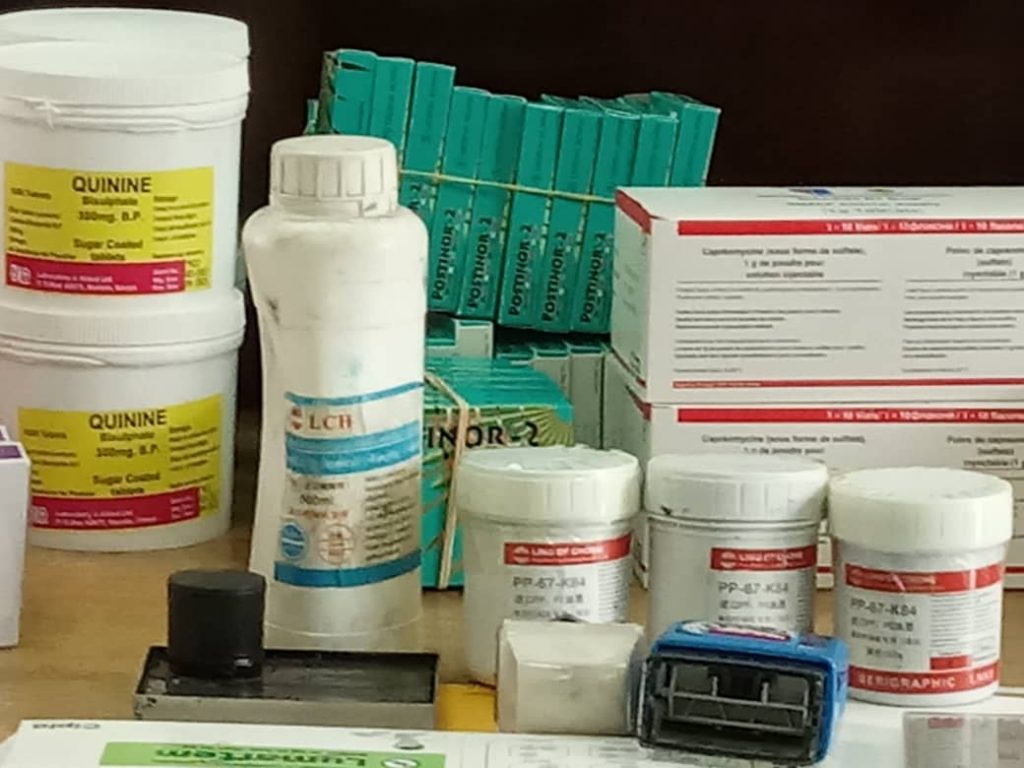 The suspect is among 54 persons charged in "five major shift markets in the four districts of Bukedea, Soroti, Bulambuli, Serere, Kaberamaido, Mbale, Budaka, Ngora, and Manafwa."
The impounded drugs are valued at 490 million shillings. The drugs were contained in at least 981 boxes of assorted medical items.
NDA chairman Medard Bitekyerezo says the suspects receive light sentences because Ugandan law is weak.
He says this pilferage compromises the quality of health service delivery hence discrediting government programmes and yet government continues to increase the medicines budget annually and improve the supply chain. In the next Financial year 2019/2020, the medicines budget has been increased by 24% from UG. Shs300bn to UG.Shs396bn. Government has also ensured that there is no funding gap for ARVs and anti-malarials.
NDA teams also conducted inspections of 17 major drug shops in Manafwa, Serere, Budaka, Ngora, Mbale, Kaberamaido, and Soroti to weed out illegal operators. During the exercise 12 drug shops were closed, 12 boxes of medicines impounded, and 10 suspects apprehended and handed over to police.
In Kaberamaido, a drug shop in the names of Healing Drug Shop had a box of coartem tablets with doses for 186 patients that were donations
In Kampala, the team intercepted 3 trailers with 716 boxes of assorted medicines suspected to be unauthorized medicines or medicines labelled Government of Uganda, "Not for sale" intended to be exported to other neighboring countries.
One trailer intercepted at Clock Tower had 466 boxes of assorted medicine with no authorization for export by NDA.
At Lubowa, another trailer had 183 boxes of assorted medicines of which 34 boxes were discovered with Lumartem DT (ArtemetherLumefantrin) labelled Government of Uganda, "Not for sale".
The same truck, had 198 packs of suspected counterfeit Postinor 2 (Lovonorgestrel 0.75mg), 42 tins of 1000 tablets of Quinine Bisulphate 300mg and 5 tins of Cotrimaxazole tablets.
At Gaagaa Bus terminal 67 boxes were discovered of which 12 had medicines labelled Government of Uganda, "Not for sale".
During the exercise 71 drug shops were closed in Kawempe and Makindye, and 90 boxes of medicines impounded.
A night operation was held in Kampala and surrounding areas (Nalumunye, Kitemu, Salama, Kyanja, Rubaga and Nansana where106 boxes of assorted medicines were impounded from 5 homes. The impounded medicines had 91 boxes of medicines labelled "Government of Uganda. These had doses for 7,017 patients.
Arrests and Charges
Six culprits were arrested, Namely;
George Makubuya in Rubaga being held at Old Kampala Police Station.
Frank Namanya and OnesmusNimuhwezi being held at Nansana Police Station.
Deo Mburakeye of Salama being held at Katwe Police Station.
Nalongo Deborah Nalule and Joseph Babihize of Kyanja held at Kira road Police Station.
All the apprehended culprits must face the law under the provisions of the NDP/A Act as investigations regarding the source of medicines intended for public health facilities are still ongoing.
Edited by David Tumusiime