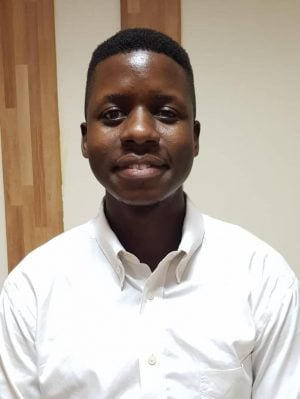 Uganda's National Vision 2040 underscores the need for Uganda to re-orient itself to make Information and Communications Technology (ICT) the main driver of economic growth.
The ICT sector's contribution to economic growth in terms of share of GDP stood at 3.1% in 2015. The ICT Sector budget framework paper for Financial Year (FY) 2017/18 by the Ministry of Finance reports a cumulative sector annual growth rate of over 25% since 2008.
It is estimated that ICT employs over 2 million people (with direct employment of about 1 million) and particularly the sector has a significant number of youth engaged in activities like ICT hubs, resale of value added services, and ICT innovations that are providing youth employment.
For FY 2018/19, the NRM government allocated Shs.149 billion to the ICT sector. This is slightly bigger than the previous financial year, where the sector got Shs.106 billion. However, more must be done to increase ICT funding since it has disrupted traditional business models thus bringing in more beneficial outcomes to the economy.
For instance, the value of mobile money transactions increased from UGX 132.6 billion in FY 2008/09 to UGX 28.208 trillion in FY 2016/17. This is an annualized growth rate of 95%.
With the advent of mobile money and its latest developments (like MTN's MoKash), telecom companies have increasingly become the leading trendsetters of mobile banking. Two of the top five tax payers in Uganda are telecom companies and they contribute over UGX 600 billion in tax revenues to the treasury.
For these targets to be multiplied and realized, the sector must formulate enabling policies that will guide not only the development of ICT but also the foundation on which ICT stands. That foundation is connectivity for all to bring about affordability and digital inclusion in the economy.
Currently, the Broadband connectivity in the country is very limited. In the mobile sector, just 45% of the country has 3G coverage with 3517 cellular base stations (towers) across the country out of which, only around 1,600 are 3G enabled. A report from Towerxchange, projects a requirement of at least 3500 additional cellular base stations to cater for full connectivity.
The shared mobile (wireless) internet also increased from just 605,000 users in December 2010 to 14.8 million in August 2017 according to Uganda Communications Commission (UCC). This however, is still far below the global average in terms of fixed internet penetration. Uganda currently, ranks 153rd in the world for fixed internet penetration with only 3 per 1000 inhabitants having access to fixed internet.
So far, government has laid out 2,350kms of Fiber Optic cable as well as construction of 18 transmission Sites, in addition to setting up a National Data Centre (NDC) and a state-of-the-art Network Operations Centre (NOC) for services monitoring. It has also extended ICT services through various interventions like Rural Communications Development Fund (RCDF) in community schools.
While Government has to date invested over USD 105 Million in the Fibre Optic Network, Uganda Electricity Transmission Company (UETCL) and private telecom operators also continue to roll-out similar optic fibre networks in an uncoordinated and unregulated manner. As a result these networks mostly run parallel to each other and are concentrated in greater Kampala. Because of duplication in covered segments, this under-utilizes Uganda's fibre optic capacity.
When there is full and reliable connectivity, citizens will no longer waste time and money to travel long distances to access government services. They will be accessing these services over their mobile devices, irrespective of their geographical location. E-governance is also evolving as technology advances thus transforming how citizens interact with government.
Already, the Government of Uganda is making progress in ensuring automation of service delivery for Ministries, Departments and Agencies (MDAs) and Local Governments. Approximately, 248 gov't websites and 297 applications are already in place being supported by the National Information Technology Authority (NITA). ICT has enabled government to accelerate the use of websites as tools for dissemination of information and service provision.
Adopting new technologies to improve service delivery enhances the efficiency of Uganda's government and can serve different aims; better delivery of government services to citizens, improved interactions with businesses and industries, citizen empowerment through access to information, or more efficient government management.
Therefore, I believe that for as long as government continues prioritizing growth of the ICT sector, the resulting benefits will spur economic growth of Uganda by way of less corruption, increased transparency, greater convenience, revenue growth and cost reductions.
The writer is a Communications Assistant at Government Citizen Interaction Centre (GCIC), Ministry of ICT and National Guidance.