THE ROGUE
Believe it or not, Robert Kyagulanyi aka Bobi Wine is the new president of Luzira Prison republic. The Kyadondo east legislator defeated his nearest rival, a one Dr Bagendo, who has been incarcerated at the prison for the last five years, with a landslide.
Yet Bobi Wine was lucky to be on the ballot in the first place.
By coincidence, the inmates had organised to elect their president yesterday, unaware that Bobi Wine will soon join them.
Nominations were carried out on Easter and campaigns started in earnest.
After a week of campaigns, Dr Bagendo appeared to be coasting to victory ahead of Kifeesi, the incumbent.
Kifeesi had been accused of corruption and nepotism. He had made his elder brother, Kayibanda, who was imprisoned over a civil debt, his senior advisor. He made his second wife, Lucia, who is in prison for pouring acid on her co-wife, the head of the women's wing and consequently his deputy.
His step son, who was imprisoned for stealing a bicycle, was the chief procurement officer of food supplies.
So the inmates were tired of this state of affairs and were determined to give Dr Bagendo the votes.
But there was still one problem.
The head of the prisoners electoral commission was Kifeesi's former houseboy, Katoto.
In 2017 when they held elections, Katoto had been accused of rigging the election in favour of Kifeesi.
Some inmates said that even in cells where there were no prisoners, Katoto said Kifeesi had scored 100% of the votes.
This time, they were determined to be more vigilant and guard their votes.
So yesterday morning, hours to the election, the dynamics changed.
Word came through that Bobi Wine could soon be in Luzira having been arrested on his way to the CID headquarters.
One of his agents, Bazito, quickly petitioned the electoral commission and argued that his candidate should be included on the ballot.
Katoto at first declined and fumed.
"But Bobi Wine was not even nominated. How can he be on the ballot?" he asked.
"He will by the force of People Power," Bazito replied.
Bazito went and mobilised other inmates and they camped at Katoto's office. They threatened to beat him up if he did not put Bobi Wine on the ballot.
Out of fear for his life, Katoto relented and put Bobi Wine's name on the ballot, leading to jubilations around the prison.
By the grace of luck, Bobi Wine arrived at Luzira when voting was 30 minutes away.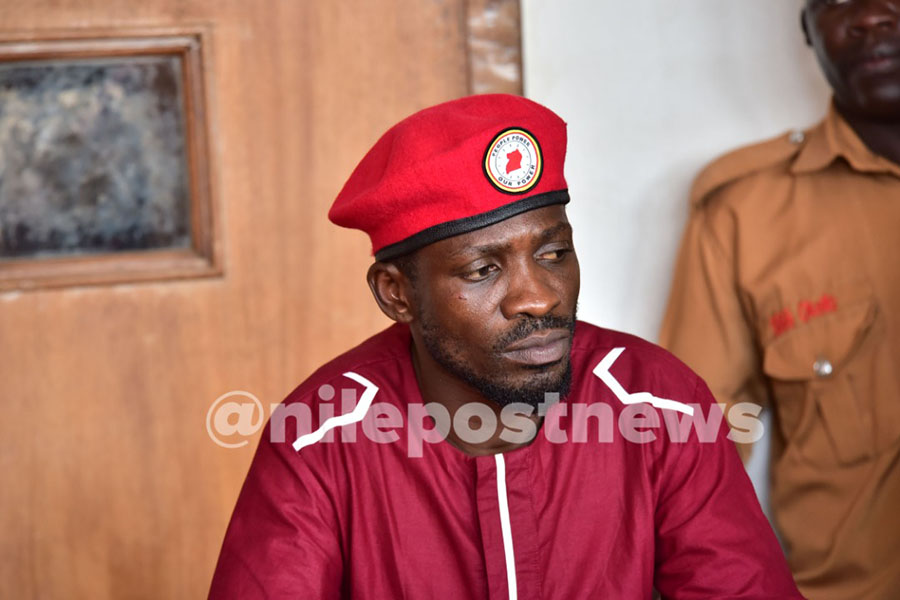 He was given just 10 minutes to make his pitch before the inmates. Five minutes into his speech, they lifted him shoulder high and began chanting, "President, President."
Even Bagendo and Kifeesi's campaign managers joined in the chants. The bell went and voting commenced.
After an hour, the results were ready.
Bobi Wine scored 90%, Bagendo 9% and Kifeesi came last with 1%. There was no spoilt vote.
Yet to the inmates' shock, Katoto declared Kifeesi the winner.
There was a loud silence, then pandemonium broke out. The prisoners chased Katoto around the prison complex and roughed him up. With his bloodied face, they dragged him to the high table and ordered him to declare the real winner.
"Bobi Wine", he said in a low tone and the song, Kyarenga was immediately played. The inmates partied till dawn today.
Bobi Wine is resting today.
The Rogue is a satirical column that runs once a week on The Nile Post.
Contact the author on +256-788179369/+256-752195226