Kyadondo East Member of Parliament Robet Kyagulanyi also known as Bobi Wine had a rough day on Monday, April 29, after leaving home destined for CID headquarters in Kibuli only to end up at Luzira prison. This is how it unfolded.
Following the botched Kyarenga extra concert at his One Love Beach in Busaabala on Easter Monday, Bobi Wine proceeded to the venue to address a press conference but was arrested and detained by police at his home in Magere, Kasangati town council in Wakiso district.
Police later summoned the legislator cum singer to report to the Directorate of Criminal Investigations (CID) headquarters at Kibuli.
"Inquiries are being conducted in the above quoted reference whereby on the April 22, 2019, you were allegedly involved in inciting violence and unlawful assembly in defiance of the Inspector General of Police guidelines during the preparation of Kyarenga Extra Concert at Busabala," the police letter written by the CID Deputy Director Joseph Obwona read in part.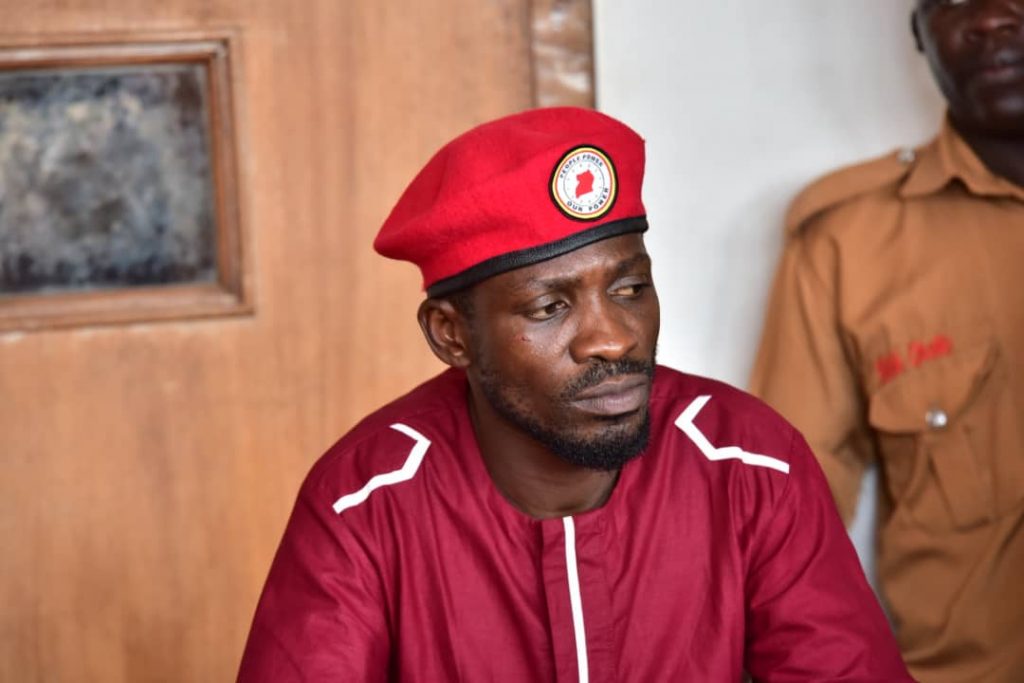 On Monday moving in a procession, Kyagulanyi left home destined for Kibuli CID headquarters with a number of his supporters escorting him but their plans were not allowed to materialize by police.
He was intercepted at Mulago roundabout as Police fired teargas and bullets in the air to disperse the crowds.
In the resulting melee the singer cum legislator was arrested and driven at break-neck speed to Naggalama police station in Mukono district.
Police had to use teargas to disperse the legislator's supporters at Naggalama.
Heavy deployment
In the afternoon, news of Bobi Wine being driven to Buganda Road court circulated all over social media.
However, police deployed heavily at all junctions on roads leading to the court with water cannons and armed personnel carriers.
Field Force Unit Police was all over Buganda Road and other roads near the magistrate's court that had partially been closed for vehicles.
Meanwhile, police patrol vehicles made rounds around the court in a bid to ensure no one beats their security.
Court
A few minutes after 3pm, a police pickup vehicle being led and escorted by patrol vehicle arrived at Buganda road court.
The Kampala Metropolitan East Police Commander, Michael Musani would later get out and led Bobi Wine out of the vehicle to the court cells.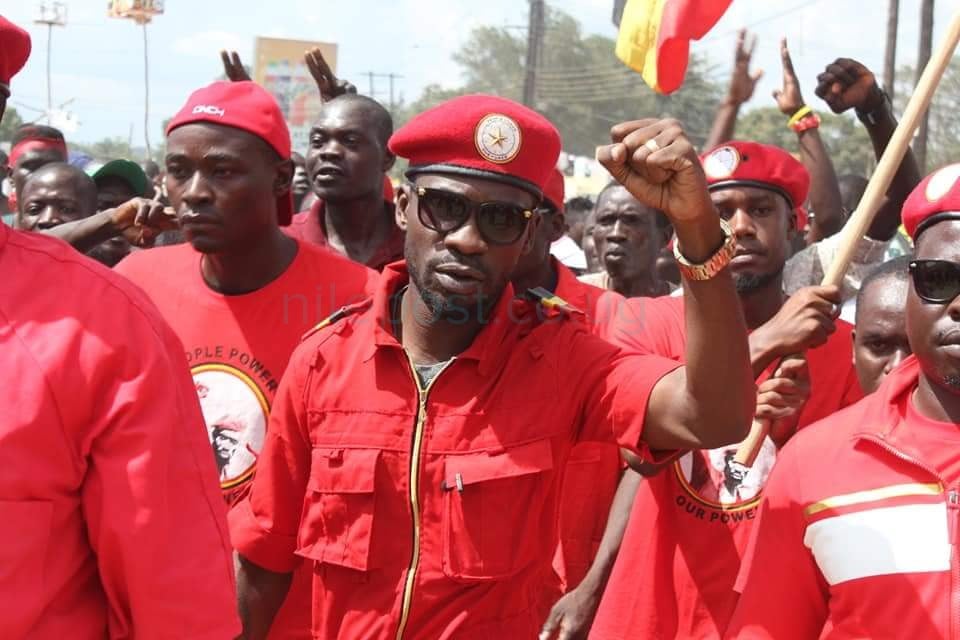 Later, charges of disobedience of statutory duty contrary to section 116 of the Penal Code Act an offence committed in July 2018 were read to the legislator.
Prosecution stated that Bobi Wine, his brother Fred Nyanzi Ssentamu, one David Lule, Edward Sebufu and others still at large disobeyed section 5 and 10 of the Public Order Management Act 2013 by holding a public meeting without giving notice to any authorized officer.
He denied the charge.
The charge stems from the July 2018 protests by Bobi Wine and other activists over the social media tax that came into effect on July 1, 2018.
According to the levy, Ugandans are required to pay shs200 per day as Over the Top Tax(OTT) to use social media platforms including Facebook, Twitter, and Viber among others.
Speaks out
When asked to say something before being remanded, Bobi Wine said it was not him but rather the court on trial, adding that he has not committed any offence.
"I'm only here because I disagree with the political leadership of this country and in particular President Museveni,"Bobi Wine told court.
He however said despite going through any form of oppression, he was confident that history will absolve him.
Bobi Wine's lawyers later asked court for bail but said they could not proceed because his sureties didn't have the required documents that they claimed had been confiscated by police before being allowed to court.
"The issue of stopping our sureties is deliberate by the state but should stop," said the lead lawyer, Asuman Basaalirwa.
Buganda Road magistrate Esther Nahirya remanded Kyagulanyi to Luzira until May 2 when he will return for mention of his case.
Bobi Wine's statement before he was remanded to Luzira Prison
"Your honour thank you for this opportunity. I'm confident because indeed it's not me on trial; it's the court itself on trial. I have not committed any crime. I'm only here because I disagree with the political leadership of this country and in particular President Museveni. But my spirit is confident because I'm here not because I've stolen public funds or killed somebody. I'm glad that I'm here because I'm fighting for them, you (magistrate) and everybody in this country. I'm here for protesting against unfair taxation and against injustice. So if I'm to go through this oppression and pain for the betterment of my country so be it. At least I know that history will absolve me. Thanks"