Additional reporting by Shamillah Namaato
Nine lucky winners have been rewarded with one million shillings each in the Riham 'Drink and Win' promotion which was launched April 5, 2019. Among the lucky winners of one million shillings were Paul Serwaniko, Yusuf Ssemogerere, Francis Byaruhanga, Hasfah Nanteza, Peter Male, Bilabwa Zawedde, Abdul Rahman Kyeyune and Ruth Nanteza.
Nineteen other lucky winners received flat screen TVs.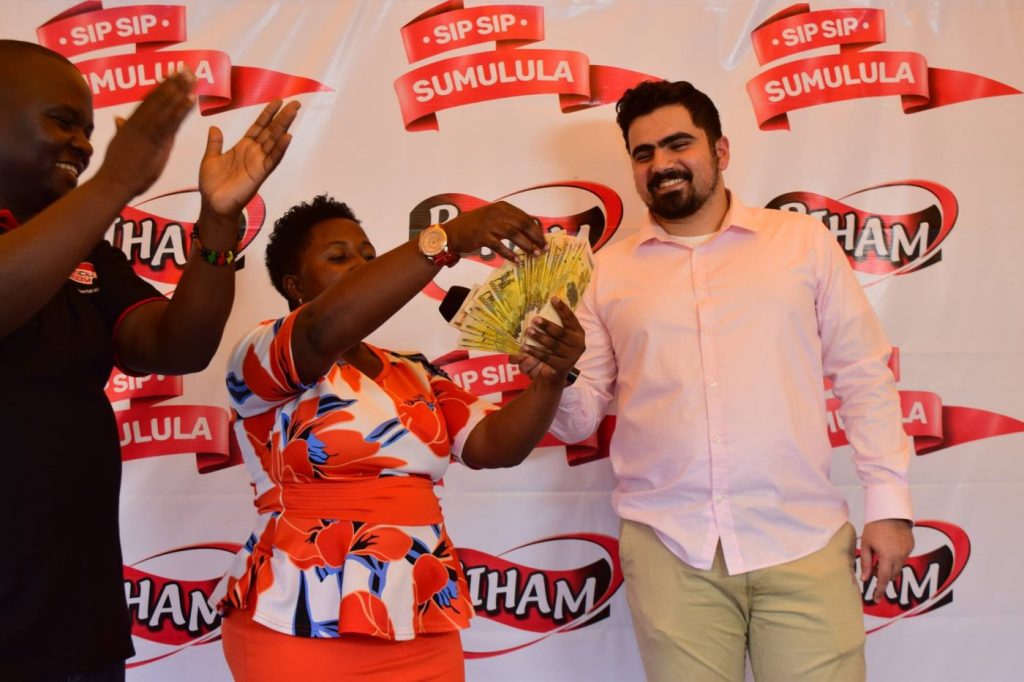 Four winners of the first round of Drink and Win promotion won smartphones. Four others were gifted with bicycles for successfully participating in the promotion. To win these prizes, they collected bottle caps containing the letters that complete the word RIHAM from Riham Cola ,Funtime (orange and fruity)and Rock boom products.
The winners were announced by Riham products management on Wednesday.
On the 5th of April 2019, Hariss International Limited; manufacturers of RIHAM products launched a countrywide 'Drink and Win' promotion dubbed #SipSipSumulula in a bid to reward it's ever growing customer base.
"At Hariss International Limited, our customers are the heart of our business, we are glad to be able to reward them for their continued support through our Drink and Win campaign dubbed Sip Sip Sumulula which seeks to incorporate additional value to customers through our operational strategy" said Jerome Hall, the Brand Promotions Manager at Hariss International Limited.
Hall said they will continue giving back to its valued customers as their brands seek to create exciting, rewarding and life changing experiences.