Prince Kassim Nakibinge has today led Muslims in remembering Prince Badru Kakungulu who was born one hundred and eleven years ago. Kakungulu was born April 20, 1907 and died April 24, 1991. He was 84 years old at the time of his death.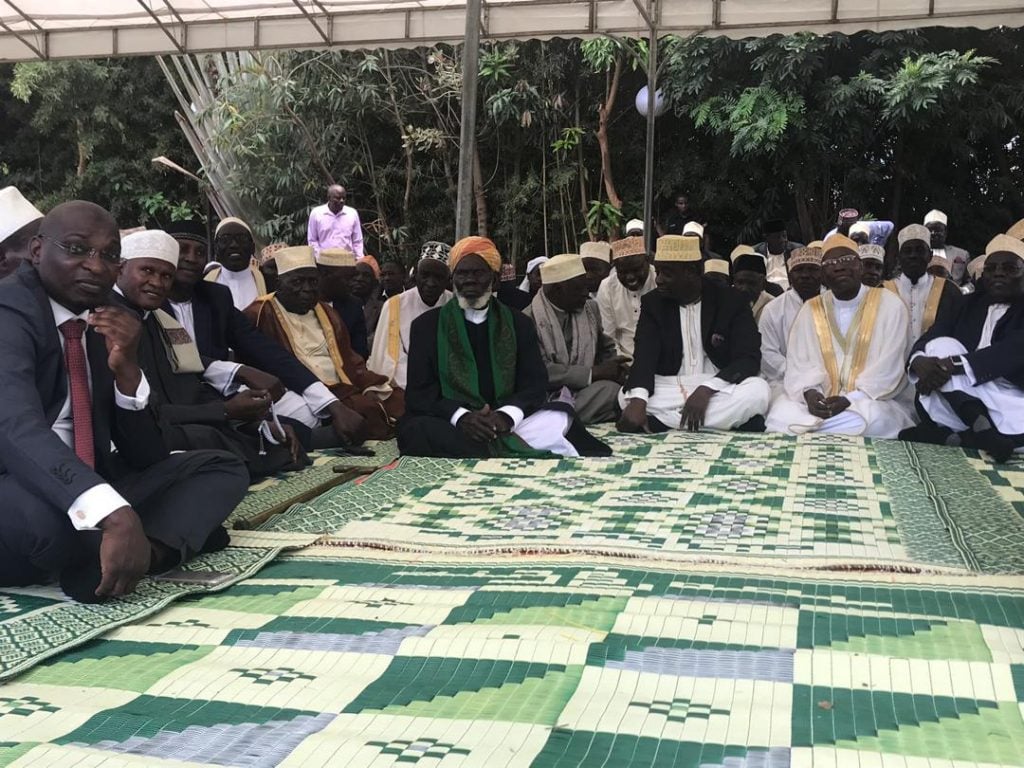 Prince Nakibinge commended his father for spearheading the struggle for the rights and dignity of Muslims in Uganda. He thanked the guests who had turned up for remembering his father.
He welcomed back the Supreme Mufti of Arua and congratulated him on fostering peace among the faithful after a long time.
In attendance at the celebrations were members of the Buganda Kingdom royal family, Muslim leaders, politicians and other dignatries gathered to remember one of the most important Ugandan Muslims. Among the MPs present were the area MP Ibrahim Kasozi of Makindye East MP, Kawempe division North MP Latif Sebaggala, Kampala Mayor Erias Lukwago and others.
Imam Kasozi reminded the invited guests of the importance of Prince Kakungulu to Uganda.
Prince Kakungulu is best remembered for helping to start Uganda Muslim Education Association (UMEA) in 1936 to boost education in Uganda. UMEA schools include among many Kibuli, Nabisunsa and Nkoma Secondary School. The schools are credited with helping raise the standard of education in Uganda.
UMEA is a non political, non sectarian and non profit organisation established in 1936 by the late prince Badru Kakungulu and his colleagues to take care of Muslim education at the time when the colonial governement had entrusted education in the hands of the Christian missionaries who deliberately excluded Muslims or converted them before admission to their schools.
Since its foundation, all Muslim founded schools, colleges and institutions of higher learning in Uganda are automatically members of UMEA regardless of registration, government aided or private status.
Prince Kakungulu was also the first chairperson of the Uganda Muslim Supreme Council and a signatory to the UMSC constitution.
MP Kasozi appealed to the gathered Muslim leaders to fight corruption in the faith. He also appealed to Prince Nakibinge and other Muslim leaders to pressure government to abolish the mobile money tax passed in 2018.
The ceremony was conducted at the Kibuli home of Prince Kassim Nakibinge.
Edited by David Tumusiime