Following the 1971 military coup, the Amin regime began to murder its real and perceived opponents, especially after the unsuccessful invasion of Uganda from Tanzania, by Ugandan exiles in September 1972, who were allied to Milton Obote and Yoweri Museveni.
In the 3 months following the invasion, President Amin murdered Chief Justice Ben Kiwanuka and seven former ministers of the first Obote government. They included; Hon. John Kakonge (Agriculture – he was father to former UPDF Chief of Staff Brig Leo Kyanda and father-in-law to Major Gen Mugisha Muntu), Hon. Basil Bataringaya (Internal Affairs), Hon. Joshua Wakholi (Public Service), Hon. Alex Ojera (Information), Hon. William Kalema (Commerce), Hon. Ali Kisekka (Minister to the East African Community) and Hon. James Ochola (Deputy Minister of Local Government).
These prominent Ugandans were abducted by the Amin army and the intelligence service, the State Research Bureau and killed extra-judicially. None of their bodies has ever been recovered or buried by their families.
However, on very unique murder was that of Shaban Nkutu (January 11 1973, an uncle-in-law to Amin who had married his niece Maryamu Kibedi in 1966.  Nkutu was the 8th former member of the Obote Cabinet to be liquidated by Amin.
Nkutu's murder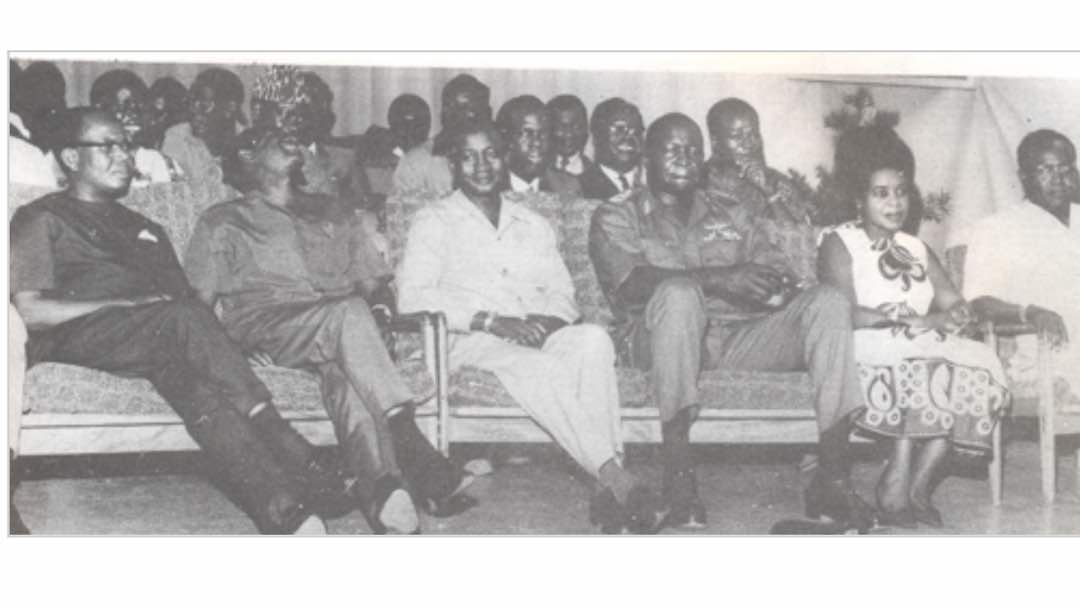 According to family, Nkutu saw his death coming and was offered a way out by the Madhvanis on the last flight out of Kakira following the Asian expulsion, but he declined to flee Uganda, fearing that his fleeing would provoke Amin into replicating in Busoga, the massacres he was executing in Lango and Acholi.
His relatives then held a pre-burial Thanksgiving and Farewell Duwa for him after he declined their pleas that he flees. Three days later, he was kidnapped and consequently murdered.
Nkutu kidnapped
According to Amin's former Presidential Press Secretary and close friend of Nkutu's nephew Wanume Kibedi, Nkutu had served in Obote's government and had retired to practice retail trade at Scindia Road in Jinja town.
"He was operating a retail shop normally at Scindia Road and really lived a quiet life. We only heard one afternoon that Shaban has been taken, and like that he was gone," Henry Kyemba, Amin's former Presidential Press Secretary and family friend of the Nkutu's narrates.
Nkutu was seized from his shop at midday by Amin's armed men commanded by Capt Issa Habib Galungbe, amidst heavy gunfire to scatter a crowd of civilians that was fighting to save him.
He was then whisked away to Jinja Central Police Station along Main street, before later transferred to Gadaffi army Barracks towards Rubaga Hill.
Following the broad-day-light capture of Nkutu, Amin released a statement claiming Nkutu had run away and a big reward awaits whoever turned him to police.
That very night, Nkutu was murdered and his body (on the orders of Amin) was dumped in River Nile. However, the body refused to sink, finding its way to the banks only to be recovered by passers-by the following morning.
Security officials turned up to the scene and took the body to Jinja Hospital morgue where it was to be surrendered to relatives. The badly disfigured body of Nkutu had several wounds from stabbing.
Amin again ordered armed officers to disappear the body and bury it secretly in a mass grave, even after he had promised the family they would take the body.
Nkutu's nephew and former minister for foreign affairs in Amin's regime, Wanumbe Kibedi was away in Ghana for a meeting when his Uncle was adducted and killed.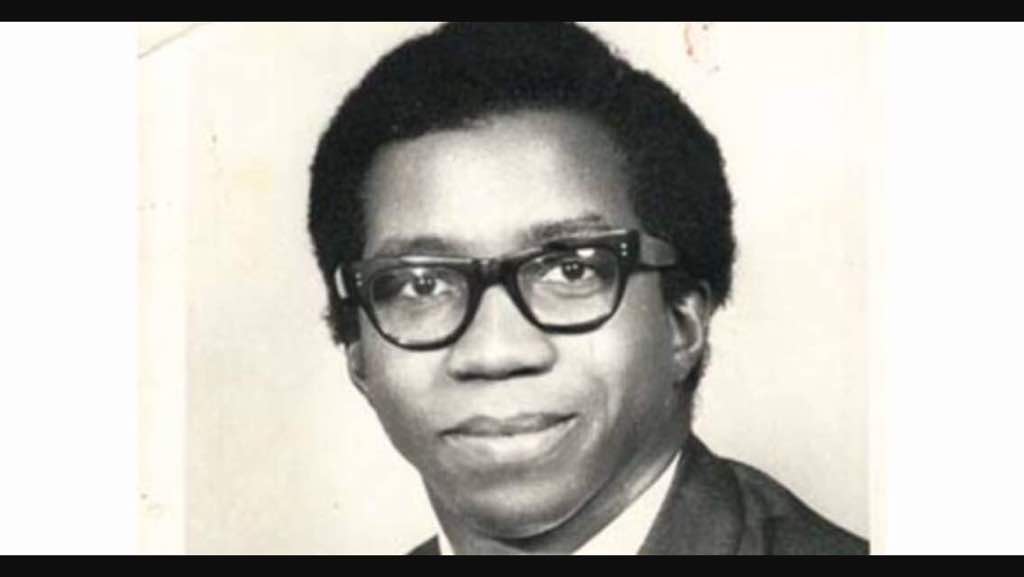 Following the events, he took off to exile to avoid being the next victim. While in exile he wrote a lengthy letter to Amin on several matters. Below is an excerpt on the murder of Nkutu;
SHABAN NKUTU, my own / uncle-, was abducted from his home at Jinja in January 1973. Local citizens put up a determined fight to try and save him, but they were overwhelmed by the gang of assassins.
The following day you ordered a statement to be put out saying that Nkutu had run away, and that anybody who, saw him should inform the police. At the time of Nkutu's public abduction I was in Ghana leading my country's delegation to the OAU Liberation Committee of which I was outgoing Chairman.
When I heard of the official statement alleging that Nkutu had "run away", I knew he must have been liquidated because, as every Ugandan knew, that was the kind of statement you liked to issue to cover up the work of your assassins.
A few days after I returned from the Ghana conference, Nkutu's body was discovered on the banks of the Nile, badly disfigured by several bayonet wounds. The local police took the body to the mortuary at Jinja Hospital. Soldiers mounted guard over the mortuary, and refused to surrender Nkutu's body to relatives.
I took the earliest opportunity to inform you that Nkutu's body had been found. I then asked you whether you knew anything about the manner of his death. You replied that Nkutu had been recruiting guerrillas for Obote and that he had brought the trouble onto himself.
I protested that in that case he could have been tried and punished according to the law rather than being murdered secretly. You did not wish to discuss the matter.  I then asked you if the body could be handed over to the relatives for burial, you said you would think about it.
For three days, you would not give me an answer. Eventually you told me that the relatives could take Nkutu's body. Soon thereafter I made arrangements to have the body collected from the hospital mortuary, only to discover that some soldiers had already removed it from the mortuary and, buried it in the same grave as a number of Other bodies in the public cemetery at Masese, two miles 'from Jinja.
I was, so shocked by this latest news that I decided, after consultation with, other people concerned, to make no further 'effort to recover Nkutu's  body. To the best of my knowledge, Nkutu, a man who fought for Uganda's independence and who for many years was a Minister in the Obote Government, remains buried in an unmarked mass grave in the Masese public cemetery.
The liquidations that were carried out in Jinja were so systematic, and selective that they could only have had one misguided (but abortive) purpose, namely to destroy what was thought to be my political base in the country.
I repeatedly and persistently took issue with you over these murders, as well as on the other liquidations and massacres that were intermittently going on elsewhere in the country. You totally and completely ignored my warnings and appeals, and remained callously indifferent to the personal tragedies and social upheavals resulting from these crimes.
Indeed, you often became hostile and uncommunicative when I raised these matters with you. Despite my persistent demands, not once did you assign anybody to investigate either publicly or even privately, any of the specific murders that I brought to your attention, nor, the other liquidations that were occurring in the country from time, to time.
You sometimes, undertook to put a stop to these crimes, but these were mere promises, unsupported by a sincere desire and determination to attain the same end. More often than not your undertakings merely produced a lull in a continuing series of liquidations.
You were most unwilling to see any relative of a victim who wanted to complain to you about a liquidation, or to seek your help and assistance. When you finally agreed to see any such person it was only with great reluctance, and your reaction to their pleas was invariably hostile.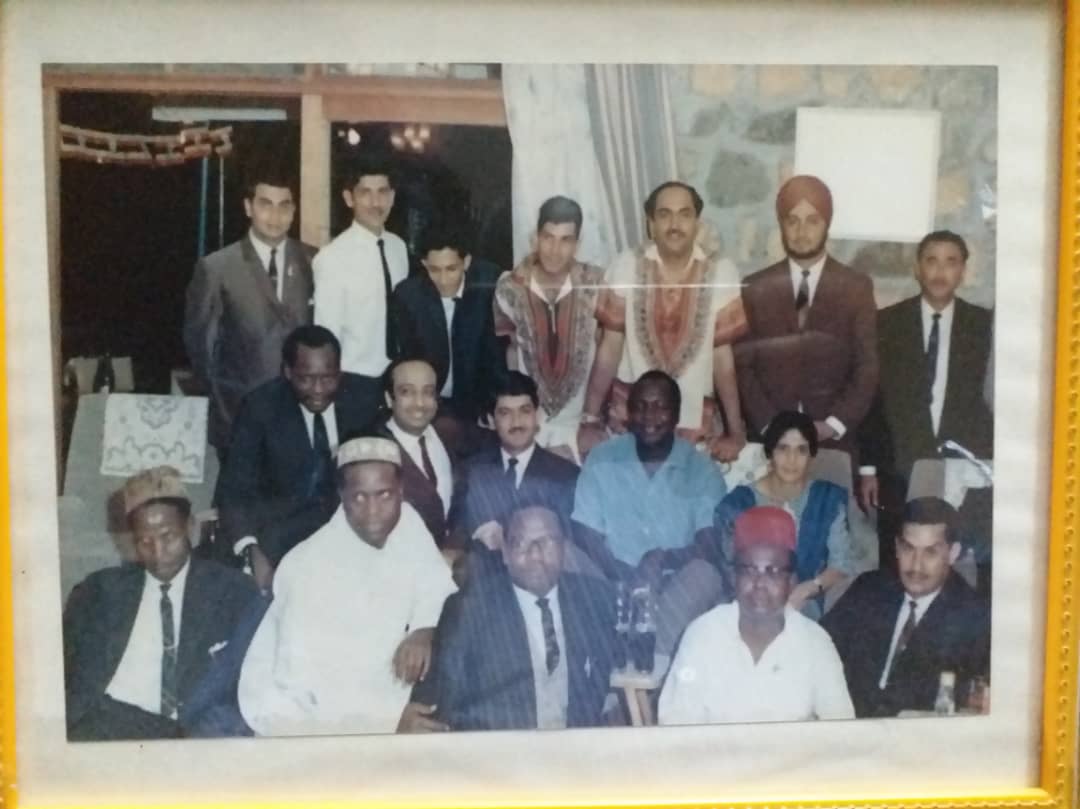 Nkutu one victim whom Amin buried twice: first in the River Nile (at the tourist spot known in Jinja as The Source of the Nile) and then in a mass grave.
Nkutu is possibly the only person whose family met Amin and repeatedly demanded the return of the body. He is possibly the only victim whose grave Amin personally inspected to ensure it was anonymous and that the Cemetery Book did not contain his name. The grave diggers were released after showing Amin that Nkutu had been recorded as "An Unknown Person."
Nkutu was possibly the only victim before Archbishop Luwum for whom he called an international press conference to explain the disappearance, claiming he had fled to Tanzania and police was looking for him.
The First Lady Mama Maryamu fled the country on confirming Nkutu's murder, following her brother Wanume Kibedi who was Foreign Minister. She developed mental health issues and has never returned to Uganda.
In 2005, Shaban Kirunda Nkutu became the first Amin victim whose remains were found, exhumed and identified by his family. He was reburied at a state funeral at his home in February 2005.
The burial was attended by President Museveni, then Deputy Speaker of Parliament Rebecca Kadaga, ministers, Prince Kassim Nakibinge of Buganda, Sheikh Obedi Kamulegeya, Sheikh Hussein Rajab Kakooza and senior Islamic leaders. Also in attendance were senior political leaders from all of Uganda's major political parties, including Paul Ssemogerere and Ssebaana Kizito (DP), Mayanja Nkangi (CP), Maj. Gen. Mugisha Muntu, Dr Suleiman Kiggundu and Wafula Oguttu (FDC) and most of the national leadership of UPC.
In 2007, Amin's son Jafaar Remo and his sister Maimuna, set up a website to clean Amin's legacy of murder. They affirmed that their father killed not one Ugandan.
They however said "we regret the death of Late Hon. Shaban Nkutu, who was uncle to our Mum. He was under a security investigation and soldiers came to interrogate him but were shot at by his supporters who were armed. Late Hon Nkutu was unfortunately accidentally killed in the cross-fire…"=
In August 2016, on the death of his uncle Wanume Kibedi, Amin's younger son, Hussein Lumumba, posted a 3rd explanation from Amin's family for Nkutu's death: "we regret the death of Ambassador Wanume Kibedi but reiterate that he fled for no reason. President Amin did not kill Shaban Nkutu. Nkutu was detained by Obote and fell very ill in prison. It is President Amin who freed him and sent him to Nairobi for medical treatment. On realizing his case was terminal, Nkutu returned home and died of natural causes at his Jinja home. His family buried him secretly in order to blame Amin for the last 43 years."
The writer is a private contributor to Nile Post