The Korea International Cooperation Agency (KOICA) and Uganda Development Corporation (UDC) have set up a Soroti Fruit Limited (SOFTU). SOFTU is meant to reduce poverty and improve the household income of fruit farmers in Teso region and beyond.
The factory located in Soroti industrial park, Arapai sub county, was established following a memorandum of understanding between Koica and government of Uganda.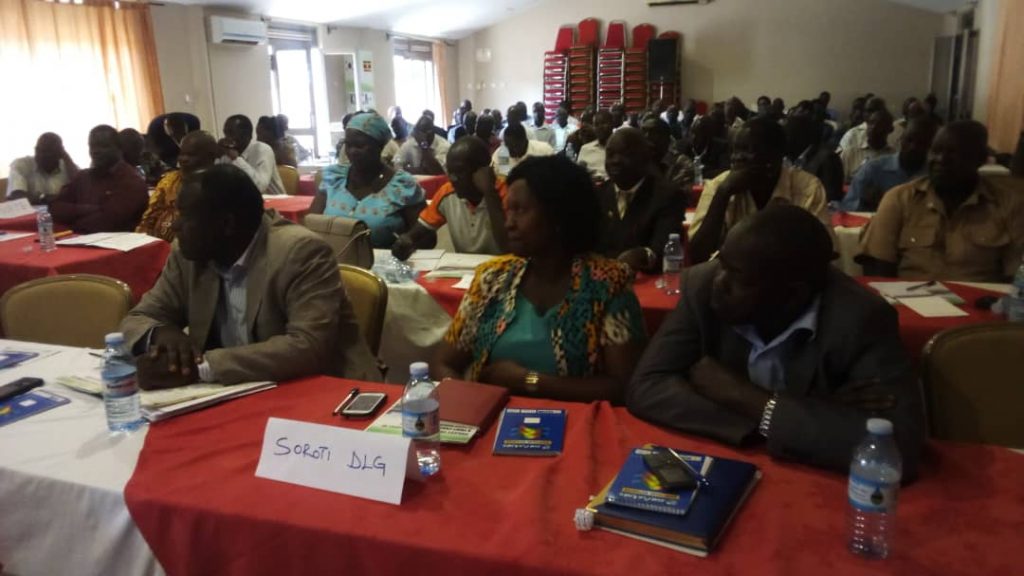 The Republic of Korea invested 8 million dollars towards the construction of the factory, equipment installation and training of Ugandan staff to operate the factory. The Ugandan government contributed 2.2 million dollars. The Ugandan contribution catered for land acquisition and other utilities.
In a workshop held at Soroti hotel with farmers from nine districts in Teso region, the KOICA representative Jun Young Suk  explained that the factory wishes to work with Ugandans to combat the challenge of youth unemployment.
Suk said that KOICA is dedicated to increase farmers income and improve capacities of fruit processing industry in Uganda through providing relevant  facilities and transfer of advanced fruit processing technologies from Korea.
The workshop sensitized the attendees on the benefits to the region of the new factory.
At least 62 farmers, 26 local leaders, and representatives of members of parliament from Soroti district participated in the workshop bringing the total number to 100 people.
The participants were informed that the factory will be open in ten days. It will be officially opened by the government of Uganda, after handover from KOICA.
Edited by David Tumusiime