The Onerous Members of the House of Falament gathered together in their aghast chambres to earn sitting allowanc– sorry, to discuss the affairs of the state. Here we go again
Member from Ggwa North: Subspeaker sir, point of order. Is it in order for one to bring one's pets from ones home into chambers?
Member from Ssebuynampa: What is going on?
Member from Ggwa North: I observe, and may the record show, that the member from Ssebunyampa is carrying insects all over his clothing. I cannot say for sure which species, but I have heard of creatures known as bed bugs that are are common among the less hygienic persons. These fit their description.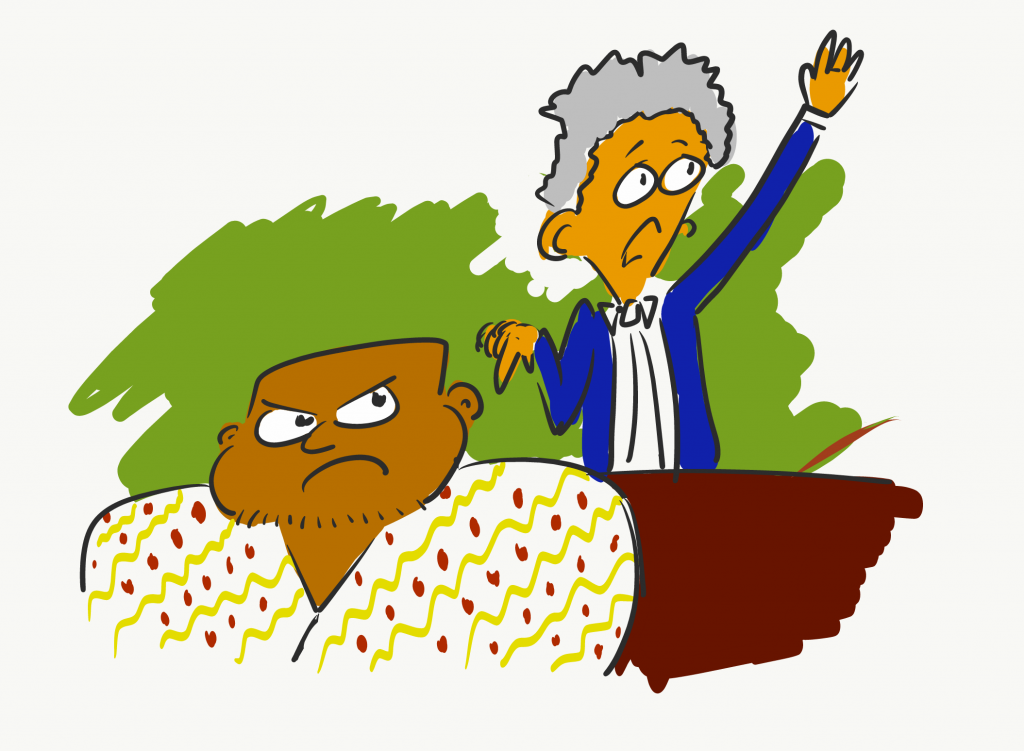 Member from Ssebuynampa: Stupid! I don't have bedbugs.
Member from Ggwa North: Then what are those?
Member from Ssebuynampa: That is part of the design of my kitenge attire, stupid.
Member from Ggwa North: Point of inquiry, Speaker madam sir. Is it in order to call me stupid in chambres? Is it catered for within protocol? What punishment can I give him? I am ready to punch or kick accordingly.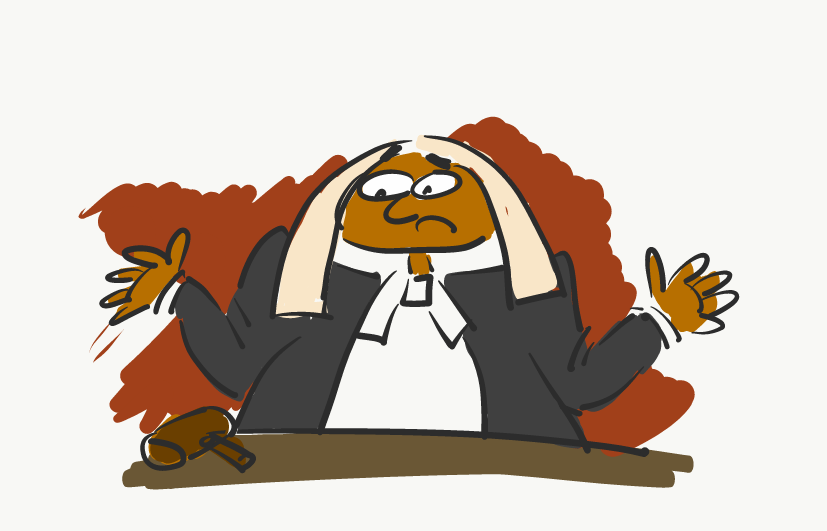 Member from Ssebuynampa: I plead, Mr. Speaker sir, that I am not insulting the member. I am merely giving a diagnosis of his medical condition. As you know, I studied nursing.
Deputy Speaker: Members, we have been here all day. Does anyone have anything that is not a total waste of my time and taxpayers' money? Is there any actual legislative business to discuss? Guys, my younger brother who dropped out of school and now guts fish at a landing site in Ggaba recently referred to me as the family failure.
Member from Kilama: Your Highness Mr semi-speaker sir, I have a national issue. Following the ruling party's recent endorsement of a single candidate for president, we, the unruly parties in falament would also like to field a sole candidate for the future presidential elections.
Member from Akwenyoro: If any.
Member from Kilama: What do you mean, "If any?"
Member from Akwenyoro: I heard from Betty Nambooze that we are going to change things. We are going to abolish elections and decide for you. Voting cards can follow airtime scratch cards.
Member from Mbocwa: But you can't do that! The people vote the president in! It in in the constitution!
Member from Akwenyoro: I don't know. Ask Betty Nambooze. She is the one who said it. Me, I even muted the caucus whatsapp group because I don't want Game of Thrones Spoilers.
Member from Kanuunambuzi: The constitution is a living document. It grows and changes and evolves. Sometimes it gains weight, sometimes it loses weight. Sometimes it gets a new hairstyle, sometimes it loses a limb. Like when we amputated its term limits…
Deputy Speaker: So, let me see. Just how many sole candidates do you guys want to field? So far I have heard of three.
Member from Kilama: Mao is is in the friend zone. Uganda loves him, but not in that way. Besigye is that guy who is now getting creepy– Like the guy who bought us drinks and is over-insisting even after we keep saying no.
Bobi is cool, but frankly, he belongs in legislature, not State House. He doesn't know what Fiscal Policy is and there is only one place for people like that. I.e. Right here.
Member from Pimkwam: I nominate Fresh Kid
Member from Mbocwa: What? He is like seven years old? Isn't he too young?
Member from Pimkwam: No age limits, remember? Boom!
Member from Kilama: Besides the whole point of sole candidates and the removal of term limits is to get one guy in to power and keep him there for as long as possible. Now, imagine if we get our guy in when he is seven years old… He will beat the ruling party's record by decades!
Deputy Speaker: Remind me again. You guys are opposition MPs?
Member from Kilama: Yes. We oppose everything. Even logic.