On Saturday last week, digital feminist Rosebell Kagumire took to twitter and opened a can of worms for celebrated cartoonist Chrisogon Atukwasize, who goes by his signature Ogon.
Rosebell was particularly irked by a cartoon that she claimed was misogynistic in regards to women all over the world. She then gave the humble (in my opinion) cartoonist a wild bath in bitter lemon, before running around the 'pitch' to summon the fourth official, the linesmen, the referee and spectators to add their voice to hers and have Ogon penalised for a very terrible foul.
Ogon had crafted a cartoon which in itself (again in my opinion) had been inspired by Alaa Salah, a 22-year-old Sudanese woman, who has become an icon of Sudan's recent uprising against the government of strongman, Omar al-Bashir.
Alaa, now nicknamed Kandaka (Queen), went viral after a video was recorded of her leading demonstrators in song while they chanted "revolution". She instantly became the symbol of the revolution by far.
Running through Ogon's mind (still in my opinion), was how he could appreciate this 22-year old's strength and use it to drive a comical yet powerful message to all her equals and those unresponsive adults in the different parts of the world who may be could have reason to champion a cause.
And indeed, his message went direct for the jugular. Picturing Alaa on one end in sharp contrast with an ideal Ugandan girl; clad in patras, bedroom sandals, a red people power beret, her g-strings cast to the floor, a pink radio blasting away to a mix of recent and all time near revolutionary music from pro- opposition artistes, with an iphone, pouting and taking a litany of selfies.
In other words, Ogon intended his message for that Ugandan girl who is capable of becoming Alaa, only that she is utilising her bedroom space rather than the street.
Alas, his intention was hijacked by miss goody-two-shoes Rosebell, who rang him out and rinsed him with twitter glare, then she launched a thread of tweets tagging whomever and whatever. Within a few minutes, Ogon was surrounded by the other team, baying for his blood, they wanted a red card and penalty.
"The role of women in non- violent struggles on this continent of Africa is always minimised and unrecognised and so is their contributions to armed resistance even when that contribution is not about being armed," Rosebell appealed to the fourth official.
"Also the cartoon supposed to be about Ugandan women and protest kind of insults brave women like Night Asala, Ingrid Turinawe etc who still show up today despite the dictatorship pulling their breasts, brutalising them and others raped and silenced," she added.
Such common road of never celebrate a woman's achievement without trivializing others. It's shame because we lose a chance to fully look at the journey of millions behind that single iconic photo. pic.twitter.com/Nb7gUqeAFD

— Rosebell Kagumire ♉ (@RosebellK) April 13, 2019
Her comments were followed by other players joining in with the same angles, other pointing out to Stella Nyanzi who has played her part but Ogon's cartoon is undermining such. This prompted the referee to consult the VAR system.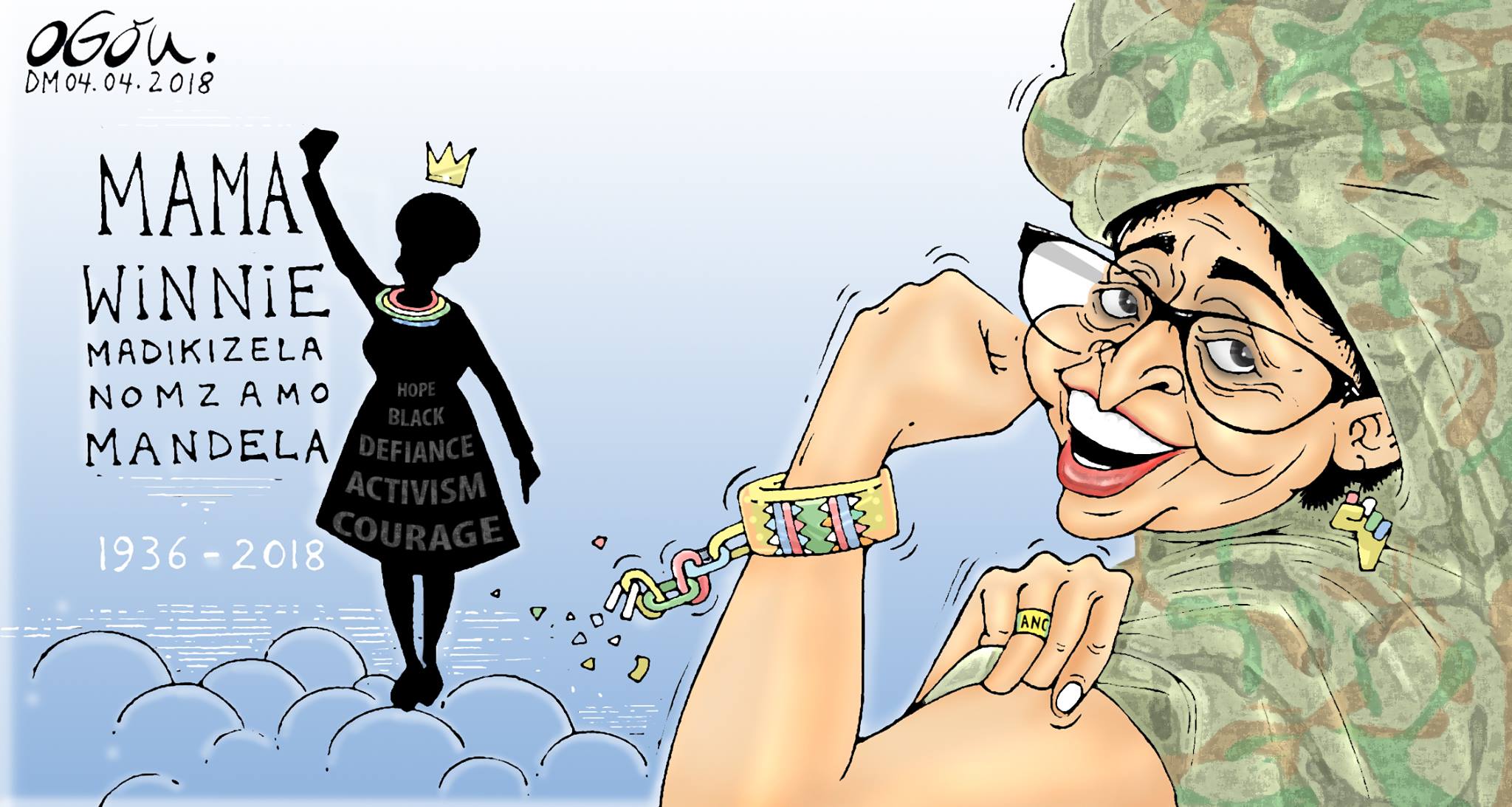 Verdict
Through the VAR, the ref was able to see that Ogon has time and again drawn cartoons representing and acknowledging women struggles in all aspects. For instance, he drew a very nice cartoon of Stella Nyanzi that she summoned him via social media to take an indirect free kick in her goal.
Ingrid Turinawe who was also being fronted here has tasted Ogon's pen that at one time she woke up and had nothing on her mind, she posted thus: "Ogon is what is on my mind when Facebook asks me".
Again Stella Nyanzi was back for Ogon after another powerful cartoon, stating that: "Ogon's cartoon appropriately captures my current struggles to understand the role and impact of women politicians in the opposition. May God bless the mother who produced this fine cartoonist."
Ogon was also first to pen a cartoon of a one Harriet Anena, after she won the 2018 Wole Soyinka prize for her poem- A Nation in Labour. Okay there is little revolutionary stuff in this but still madam goody-two-shoes claims the cartoonist has only been cognisant of those women whose contribution is directly physical- NO.
The VAR also noticed that this specific player complaining usually has a lot of issues with most things ( if not all) when they seem to be or she presumes them to be against women. The VAR team scanned through her twitter timeline and confirmed the same hence, the ref was informed she is so much into simulation and diving to win fouls.
The VAR also noticed that Ogon went into the tackle with good intentions, but his shin simply got stuck and grazed the opponent slightly. He did not intend the foul, he only aimed at winning the ball back. He has been cautioned and a yellow card will be shown to him for his next offence.
Meanwhile, the ref grants no penalty, he has noted the name of the crybaby player. No additional time added for the wasted time. It is still 0-0 at 26 minutes.
The writer is a private contributor to Nile Post