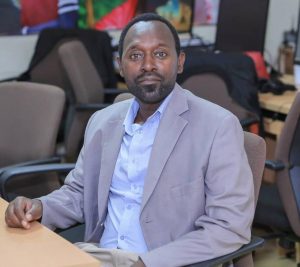 Having missed the first, second and third revolutions like many African countries, the government of Uganda under the able leadership of president Museveni decided that it cannot afford to miss the fourth revolution of Information Technology.
Higher institutions of learning like Makerere University (MUK) opened up a dedicated College of Computing and Information Sciences, Mbarara University of Science and Technology (MUST) was also formed all in effort to train Ugandans to contribute to this fourth industrial revolution for the benefit of the country and citizens in general in terms of employment, education, health, agriculture, security and development in general terms.
After churning out highly trained manpower in Information and Communication Technology (ICT), it was discovered that many Ugandans were coming up with innovative applications that can benefit Uganda but could not develop them commercially due to lack of resources for further research and rolling them out into the market. After realising this bottleneck, government decided to roll out a program aimed at supporting Ugandan technological innovators to help them improve their innovations, commercialise them and put them out to the public for consumption.
The Government of Uganda under the Ministry of ICT and National Guidance allocated funds for Support to ICT Innovators through the National ICT Initiatives Support Programme (NIISP) to facilitate the creation of an ICT Innovation ecosystem and marketplace for Ugandan innovators and their digital products. The mandate of NIISP is centred around tackling bottlenecks to creating a digital ecosystem by promoting the development and deployment of applications to create an open ecosystem in Uganda that shall enable government, companies and individuals to innovate and reach new markets.
NIISP further encourages innovation by providing opportunities to create applications to support service delivery, generate highly skilled jobs and wealth for individuals and companies that create applications for both government and the private sector. The programe has also improved the use of government data for ICT innovation and application development.
In 2017, NIISP received maiden applications for funding from Ugandan innovators. The eligibility creteria is quite simple; one has to be a Ugandan, apply as a group and be considered as one entity but make sure that at least one of the members is a Ugandan citizen or any Ugandan company that is fully licensed to operate in Uganda.
The priority sectors include Education, Health, Agriculture and other ICT innovations and applications. From the 2017 applications, 12 final winners were selected from a shortlist of 40 who were part of a total of 350 applications that were submitted.
In the maiden call for applications, the final winner was Academic Integrated Management Systems (AIMS) which is an Integrated Educational management system that automates all the business processes by managing admission, billing and payments, programs and curriculum, payments, human resource and other aspects of Education.
Last year in November 2018, applications for this year 2019 were advertised and submissions run till January 2019 whence 665 applications in total were received almost double the number of applicants from the previous year. This is a vote of confidence from Ugandans because initially the program was received with skepticism but the ministry of ICT demonstrated that only serious innovators are welcome and support was availed to those that won.
The selection committee of experts and representatives from respective government Ministries where a given innovation is relevant received and evaluated the applications and by the end of that exercise, 100 projects were shortlisted. These are required to pitch for their innovations to the experts starting Tuesday 16th to Thursday 18th April, 2019 among whom winners will be selected. Selection of winners as was the in 2017 will be based on innovation's applicability, marketability, adaptability, competitiveness and affordability.
The success of National ICT Initiatives Support Programme will go further to save the treasury a lot of money by reducing and with time eliminate the need for government to purchase software applications from abroad. Keep in mind software products from abroad are usually expensive and in many incidences government has had to hire same foreigners to maintain those systems. Locally engineered applications will also require local manpower to maintain them hence providing employment to Ugandans which is the main purpose of setting up the NIISP initiative in the very first place.
I hope and pray that many more Ugandans will continue to innovate local solutions to our local challenges so that more applications can be received next year and in years to come to propel government to actually increase its budgetary allocations towards this initiative. It shouldn't be forgotten that several emerging economies all over the world are strengthening their competences in the field of ICT and Uganda shouldn't lag behind.
The writer is a Communications Assistant at Government Citizen Interaction Centre (GCIC), Ministry of ICT & National Guidance.