Until about two years ago, Faith Nakigudde, 39, was apolitical.
Even at home whenever his siblings talked about politics, he would simply look on and urge them to switch the topic.
That changed in 2017 after the emergence of Robert Kyagulanyi aka Bobi Wine on the political scene. Kyagulanyi is the leader of the People Power movement which has become very popular especially amongst the youth.
"I thought that Bobi Wine made politics real. He was talking about the issues that affect the youth but in a unique way. His zeal to change the social economic status of the youth attracted me to him," Nakigudde said.
In May 2017, she became a full time mobiliser for the People Power Movement, risking her life in a country where security agencies do not tolerate open criticism of the ruling NRM government.
"As a political mobilizer one of my major responsibilities was to organize workshops and conferences that assist and lead the women members of my community into a future they so much desire while developing their political ability to take on women leadership positions," she said.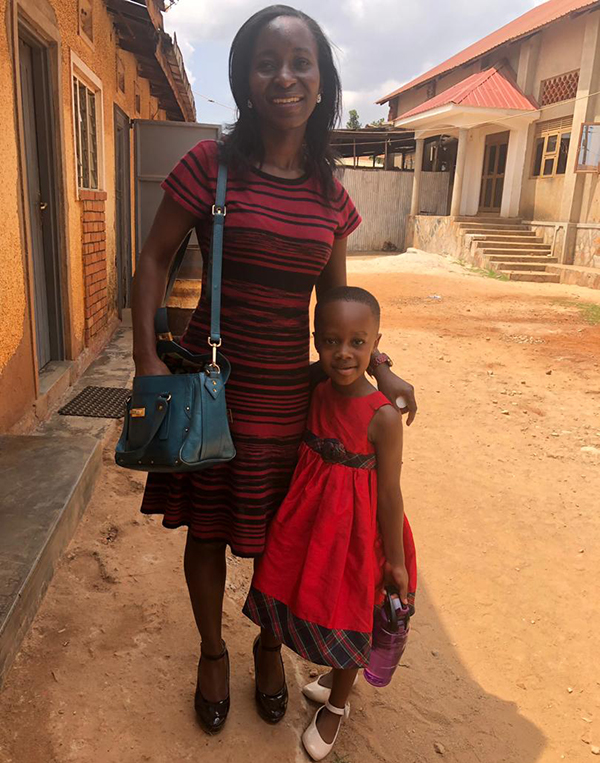 During one of our workshops June 2017 under the theme "Women's roles in Uganda's Leadership" aimed at developing women capacity to lead, she invited Kyagulanyi who is the Kyadondo East MP as chief guest.
In his speech, he noted that the future of the country lay in the hands of the youth and women.
"By the end of the conference I was enthused by his enthusiasm to join politics and lead Uganda to a stronger and better tomorrow. After this meeting, I decided to dedicate my life to political mobilization," Nakigudde said.
Due to his fame and recognition, many politicians of different political affiliations started associating with Bobi Wine.
Being a local musician, Bobi Wine is quite popular all over the country so he does not need political affiliation to win an election.
In August 2018, Bobi Wine together with other members of the opposition camped in Arua to campaign for Kassiano Wadri in the by-election.
Nakigudde was one of those who moved with Bobi Wine to canvass votes for Wadri
"On August 13th 2018 at around 5: 30p.m when we finished our last rally for the campaign period, Several members of the mobilization team and I proceeded to the Arua Pacific Hotel where we had been booked for the night as we waited for the elections the next day. After a brief meeting in the Hotel lobby recounting events for the day and planning for the D-Day, we all headed to our rooms and no sooner had I reached my room than I heard gun shots," she said.
Before long news broke that someone had been shot dead only to find out later, that it was one of her colleagues ,Yasin Kawuma.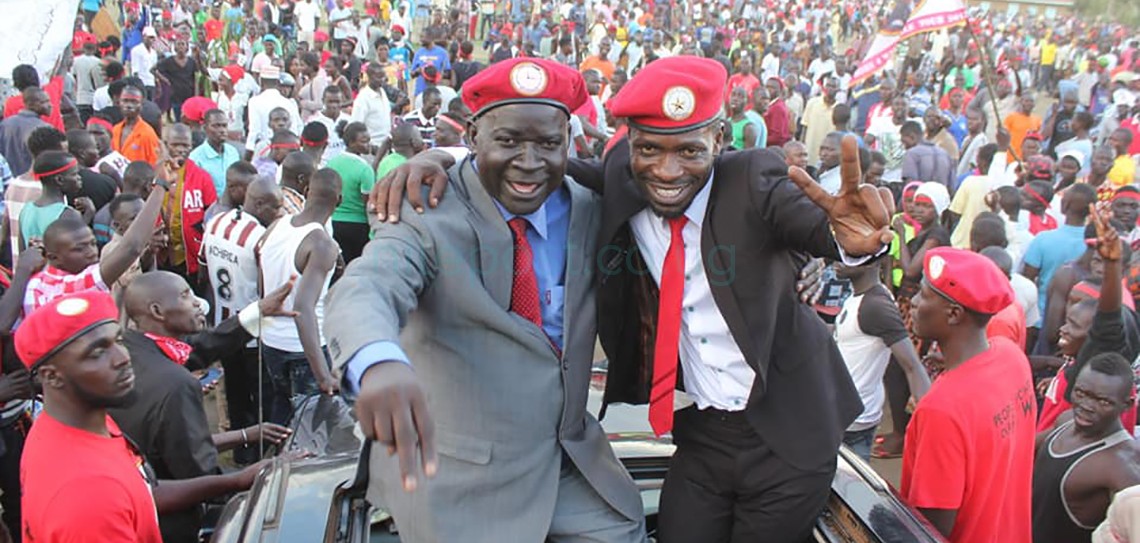 The news, she said, was painful and unbelievable until pictures of his dead boy started circulating on social media.
"While in my hotel room, I could hear so many screams and shouts coming from outside and in the corridors of the hotel. Everyone was terrified. I could hear soldiers shouting at people and beating them up," she said.
As she tried to stay calm, she noticed that the soldiers were kicking down every door in the hotel on the floor where she stayed.
"It wasn't long before they got to my room; hit the door open. About four men burst into my room. In an instant there were so many orders coming from the men and I could not comprehend which one to follow. I was later dragged out of my room and taken to the corridor. They asked me whether I knew where Bobi Wine was. I said I did not know."
"I was beaten with police batons and the back of the gun while another soldier pressed the barrel of his gun against my stomach and another on my left breast. All I could do was cry for help. I was vulnerable and helpless. No one could help me while they kicked me and continuously hit me from all directions."
She said she was then thrown onto the back of a military pickup truck where I noticed my other colleagues. Soldiers stepped on them as if we were sacks of potatoes. Later she lost her consciousness, she said.
"By the time I regained consciousness, I was in a small tiny dark room with no windows but only small holes in the iron sheets. My legs were tightly tied with a rope In my mouth was a piece of cloth that stopped me from screaming my lungs out. I lay on the ground in so much pain while shaking uncontrollably and feeling horrified," Nakigudde said.
Later one of the men came into the room and hit her in the left eye before her head was dipped in a bucket of water.
She said: "They wanted to know Bobi Wine's agendas, plans, funders and motives. I was left for dead. I lost consciousness and three days later I woke up in a hospital. I don't know how I was taken there but I was later told that I had some internal injuries and bleeding. I had difficulty breathing and swelling in the lower abdomen."
After two months of recovery, she got to learn that most of my colleagues had disappeared.
"I also decided to flee for my dear life."