Kyemba's role was not yet done, the plane had ministers, officials as well as Ugandan Citizens; "some of whom would really be excited since they hated Obote's government."
"I walked to the economy class and stood in the aisle, delivered the news to the rest of the passengers irrespective of their interests. I remember Sam Odaka, (Foreign Affairs Minister) funnily remarked: Oh Now we have no country!" Kyemba recalls.
The flight was then rerouted to Bombay in India to connect to President Nyerere who was in New Delhi. Nyerere gave them go ahead to proceed to Nairobi but they met animosity since Kenyatta's (Jomo) government had already recognised Amin's government.
"In Nairobi, we were taken to hotels. I directed my delegation to ring various numbers in Kampala and ask whether the coup can be altered. The result I got was that it could. We had mobilised six vehicles to drive to Tororo when all of a sudden, Kenya authorities stopped anybody from leaving my hotel. Nobody left the hotel, our telephones were cut off. I decided to go to Tanzania quietly," Obote claims in his book.
Kyemba states the same, adding that they even abandoned their luggage at the hotels.
"I had bought a number of things in Singapore, including a nice radio but I left the luggage in Nairobi as we hurried out to Tanzania."
While in Tanzania, it was not clear that the group either stays with Obote and live uncertainly or find their way back home and sketch a new life.
Kyemba starts plan to return to Kampala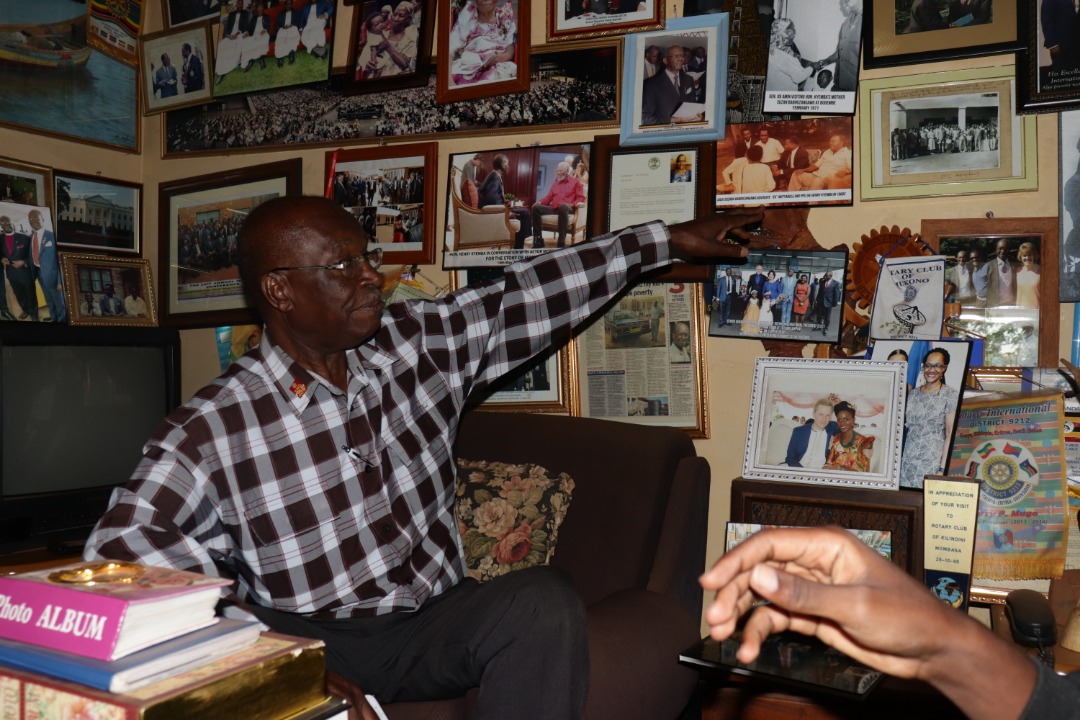 "With Amin in power, I did not know where my role was. Despite being a government official, I was PPS to Obote who had been overthrown," he says.
Kyemba says that he had travelled with most of the people from his office including; Jonathan Ekocu, whose livelihood was back in Uganda.
"I called my office and the phone was picked by our secretary, she said everything is fine in Uganda. I asked to speak to Amin but he was not around," he says.
Kyemba says that the second call he made was taken through to Amin who recognised him and said: "Kyemba, come back, you are a government official. By the way, what did you bring for me from Singapore?"
He then went to brief Obote of his intentions to return to Kampala. Kyemba says that it was hard to leave but there were very few options left and Obote understood the dilemma.
"A group of ministers had already left. We were left alone with Obote, now here I wanted to leave as well. Remember this is the person I had been with for some really good time. He allowed me to go back to Kampala."
The former Obote PPs started coordinating his flight, alongside members of the security detail attached to Obote.
Problems with those who had guns
Kyemba says that they had so much trouble with Obote's guards who at first insisted on leaving their guns in Tanzania for fear of being reprimanded as soon as they landed at Entebbe.
He however convinced then that it would be worse in any case they landed at the airport without guns yet they were supposed to be armed by default.
"Supposing they ask you where the guns are and you don't have them? That would be more trouble!" I told them.
The reluctantly accepted to carry their guns, However, on reaching the airport they again told Kyemba: "We are not leaving this plane with these guns."
Kyemba then volunteered to carry all their revolvers, tucking them away in his briefcase and heading out, with heart in his mouth.
Amin escapes from Kampala on day of overthrow, 'captures' power again from Soroti