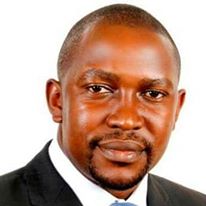 HENRY LUBOWA
It is clear People Power and People's Government are competing at breakneck speed, and their disagreements might soon reach critical levels.
I think it is healthy to strategically disagree.
People must know why and where we disagree.
While our strategy is based on a futuristic cultivation by picking lessons from the past, the People's Government is grounded in settling first, the unresolved elements of the 2016 elections.
Two different strategies, one looking ahead in time and one focused on critical issues of 2016.
To succeed, one of these two narratives must out do the other (may be not entirely, but substantially).
If not, our public might not be so sophisticated to absolve the two, at the same time.
I will examine four tools.
1. Twebereremu Vs Dr Kizza Besigye will fix it.
Two extremes, one putting power and responsibility to everyone, to be their own keepers; and the other looking at Dr Besigye for solutions – like "the star that watches over the nation as we sleep". The various mobilisation songs bring out the real difference.
2. The NdagaMuntu Vs 2016 election audit.
The ID is our central tool of empowerment and commitment. It offers us a feeling of a pregnant nature, that we can overwhelm Mr Museveni. It's futuristic. It empowers all of us.
The Besigyeists keep attacking the NndagaMuntu crusade, why?
They sarcastically keep asking, how will it remove Museveni. I mean, they will never know if they never believe.
On the other side, they talk about an internationally supervised audit of the 2016 vote. We don't attack them, because while we believe that the audit is necessary, we also know it might not be sufficient enough to torpedo the Museveni regime.
The NdagaMuntu project is actually a more lethal tool.
3. They created a "government" to reminisce the 2016 possible election outcome.
Meanwhile, we created the DP Bloc and are working on other blocs to build a powerful People Power with capacity to take power when we win.
Our friends attacked the DP Bloc with gusto and in all angles. We laughed them off because we are building blocs that will be our cornerstone for a powerful People Power surge.
We encouraging our other partners like General Muntu, Hon Asuman Basalirwa to do the same. We have actually agreed to assist Muntu to build their Alliance for National Transformation (ANT).
The DP Bloc is a result of a well worked out block system proposed under the one 2 one model by the DP. It has veterans, women, men and youth who believe that things will surely change.
On the other hand the people's government is working on 2016, which is okay.
4. We are organising within the election framework leading to 2021.
We are convinced that thorough organisation is the only way.
We need not only a president, but also a good parliament and local governments.
Our approach is unity of the willing.
And in this, we are working on the blocs at a primary level, then other entities.
We are jovial in our engagements with HE Bobi Wine, Muntu, Hon Asuman Basalirwa and Hon Norbert Mao.
We want to organise in time, we shall fight together, win together and govern together.
The people's government says it's working on a project to have the man out before we do.
Well the target is good one, the motivation is finger licking. We can't dismiss their plan, it is based on the 2016 outcomes.
Yesterday, they attacked us after Omar el Bashir fell. They put our ID campaign in the spotlight with regard to Bashir.
We ask: Is what happened in Sudan, the change we want?
While they may be comfortable with themselves (army/Bush war comrades) taking over in a 'coup', we are not.
We want power, and when we fight, it will be a fight and win for Ugandans, not a fake metamorphosis of our tormentors.
Dr Besigye needs time to plan well.
All Dr Besigye election preparation have been chaotically consumed. In 2000 he (for lack of a better word) gate crushed the Ssebaggala's would be party.
In 2006, it was the same, in 2011, we failed ourselves, the 2016 episodes are recent. We can not afford to be chaotic organisers, so we work.
The author is a senior official of Social Democrats Party (SDP) which recently signed an MoU with DP.