The Ugandan agricultural ministry has responded to reports that horticultural exports from the country to the European Union could be halted.
In an address to the press today, minister Vincent Bamulangaki Ssempijja announced that the country is putting in place guidelines to ensure the country's horticultural exports meet international sanitary and phytosanitary standards.
Phytosanitary relates to the health of plants, especially with respect to the requirements of international trade.
Ssempijja is the minister for agriculture, animal industry and fisheries.
He said, "My ministry has put in place rigid and serious interventions to avert and protect our export market through the following measures. I (have) appointed a national task force comprised of both private sector and my technical staff to specifically guide compliance for F&Vs exports."
The measures do not stop there. Ssempijja revealed, "Communication channels between MAAIF and the EU have been streamlined. There have been various meetings with the EU including a video conference was held on Thursday 28th March 2019, involving the EU delegation to Uganda, Director General Plant Health in Brussels, EU Auditors, and my Staff and another meeting in Rome last week."
He also went on to say that, "The World Trade Organisation Standard Trade Development Facility (STDF) together with the Royal Netherlands Embassy are providing technical assistance to Ministry and within the next six months we expect a downward trend of interceptions due to FCM."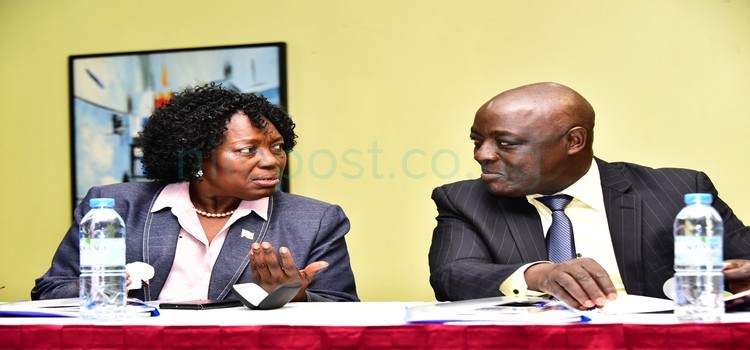 The ministry is planning to procure equipment for analyzing pesticide residues to support export certification for compliance of pesticide residues.
This equipment will ensure that the country stops clearance of export consignments of each exporter with more than one interception due to FCM pest or Maximum Residue Levels (MRLs).
At the moment, Uganda earns about 370 billion shillings ($100m) per year from sale of roses, fruits and vegetables. Uganda's main markets for these products are the European Union, North America and Middle East.
However, Uganda stands to lose this lucrative market if her business people fail to adhere to standards set by their trading partners.
The commodities most affected are Peppers, Annona commonly known as Kitafeli and roses which are facing rejection due to presence of harmful organisms and excess pesticide residues.
A number of consignments have been rejected by the international markets due to non-compliance with sanitary and phytosanitary standards.
Working with extension workers, government intends to register all farmers and put strict restrictions, continuous monitoring for traders to work with government to improve standards.
Other measures put in place include:
Further develop and strengthen the online certification system with enhanced security features, train both users and exporters importers and inspectors in e- certification procedures.
A road map agreed between MAAIF and the EU had been prepared which details the key actions to be undertaken to achieve a downward trend in interceptions;
Put in place incentives and sanctions including blacklisting those exporters who remain errant and enforcing traceability mechanisms in the sector