The United Nations Regional Services Centre in Entebbe will not be relocated to Nairobi as had been earlier recommended by the United Nations Secretary-General Antonio Guterres.
A letter in May 2018 from Guterres to the U.N. Advisory Committee recommended the logistics base be moved from the Ugandan city of Entebbe to Nairobi in Kenya. The move would be part of an effort by the U.N. to reduce its 45 regional centers around the world to four.
The base currently supports 11 U.N. missions in Africa, including missions in Mali, South Sudan, the Democratic Republic of Congo and Sudan's Darfur region. Hundreds of Ugandans are employed at the base.
Guterres recommendation was part of his reformist move to implement a Global Service Delivery Model. The model seeks to "consolidate fragmented administrative structures into Global Shared Service Centres with the goal of improving service delivery."
UN expert group rejects first report on relocating UN base in Entebbe
The proposed changes would consolidate location independent hub functions into Global Shared Centres that would be established in Nairobi (Kenya), Shenzen (China), Budapest (Hungary), and Montreal (Canada).
However, sitting on Friday, April 5, 2019, the United Nations has decided against moving the base for now. Minutes from the meeting indicate that, "The General Assembly decides to defer until its seventy-fourth session consideration the report of Secretary General on the global service delivery model for the United Nations Secretariat."
This means that the matter of relocating the base will not be up for debate again until 2020.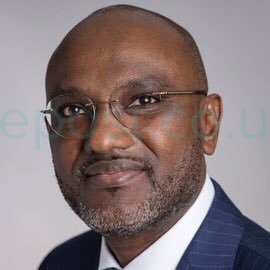 Ambassador and Permanent Representative of Uganda to the United Nations Adonia Ayebare welcomed the news with relief.
Ambassador Ayebare noted that the UN Entebbe base had been recognised as a vital infrastructure that meets all the international body's needs in the region.
Ayebare said this is why member states had decided to defer the relocation.
In a tweet on the breaking news, Ayebare said, "UN Global service Delivery Model report deferred , Entebbe Regional service center remains intact . Thank you team UG mission to UNNY , MOFA for hard work and Member States for your support."
At least 193 member states of the United Nations would have to vote for the relocation of the Entebbe base which Uganda has strongly protested since 2018.
The move would see over 400 Ugandans lose jobs in addition to losing revenue since the regional base is contributing significantly to the economy of the Entebbe municipality in particular and the country at large.
Ugandan President Yoweri Museveni personally protested the planned relocation in a May 2018 letter to the United Nations. The Ugandan Parliament joined in solidarity with the Executive to protest the proposal.
Ambassador Ayebare describes the deferment as a diplomatic win for Uganda.