Fans of Awilo Longomba have an opportunity to reunite with one of Congolese music's greats of the last two decades when the Soukous star takes the stage at the Kampala Serena Hotel come Friday, April 5, 2019.
The flamboyant Congolese legend has been confirmed to have landed in the country ahead of his live performance in Kampala this Friday. His legion of fans can surely expect an overdose of the energetic moves that endeared him to Uganda and the rest of Africa over the years.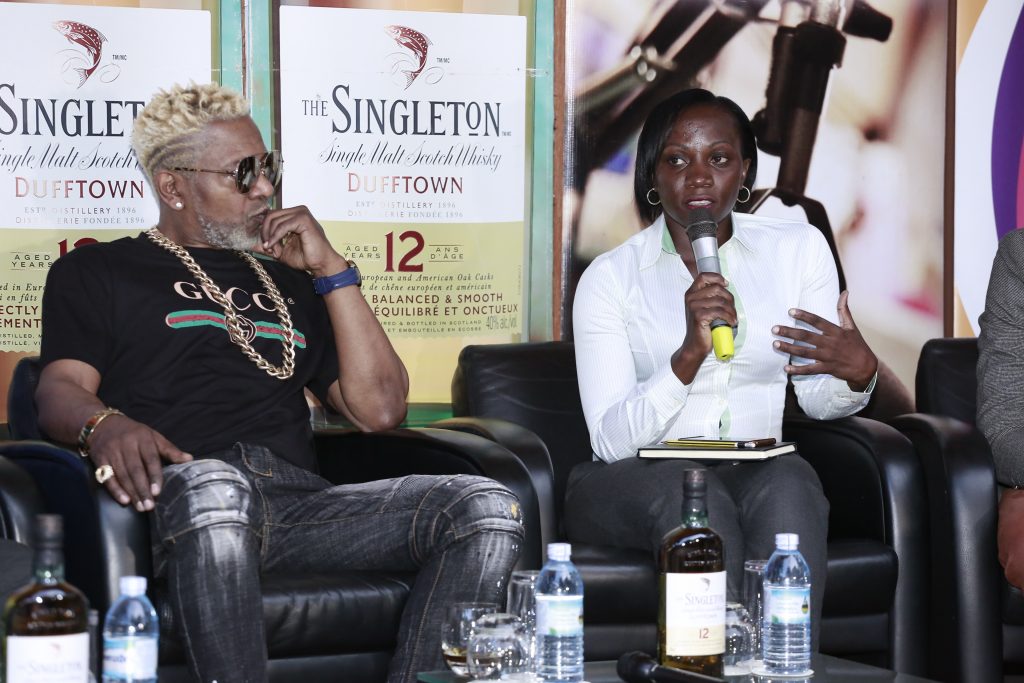 While hits like "Rosalina" are tipped to evoke feelings of nostalgia, revelers can also count on the evergreen Awilo to bring the house down with all-time favourites like 'Coupe Bibamba' and 'Karoline' among others.
Awilo who started his music career back in 1995 when he quit drumming to take up singing has established himself over the years as one of Africa's finest artistes of his generation and is certainly no stranger to Uganda.
Nevertheless, this week's show at the Kampala Serena hotel, organised by Cents in partnership with Singleton will have fans particularly excited as it will be the Congolese star's first public concert in more than a decade. Awilo jetted into town with his entire Paris band, while fans can also look forward to entertainment by leading gospel act Levixone, as well as Jackie Chandiru among many others.
Speaking at a press conference earlier on Wednesday UBL's Head of Luxury Portfolio Annette Nakiyaga, said that Awilo was their ultimate choice seeing that The Singleton believes in crafting first impressions to make lasting ones, and who better to bring than Awilo, a legend who has made his mark with unforgettable hits.
Tickets to the show go for Shs100,000 (ordinary) while VIP tickets go for Shs400,000 and a table for Shs4m.