The Director General, Deutsche Welle Peter Limbourg has commended Next Media Services for being a reliable partner in producing great content since the two organisations entered into partnership.
The partnership includes training journalists and sharing content globally.
In a bid to grow the media industry in Africa, Next Media Services, the parent company for NBS Television, Sanyuka TV, and Next Radio decided to leverage the global experience of Deutsche Welle, a German based public broadcaster.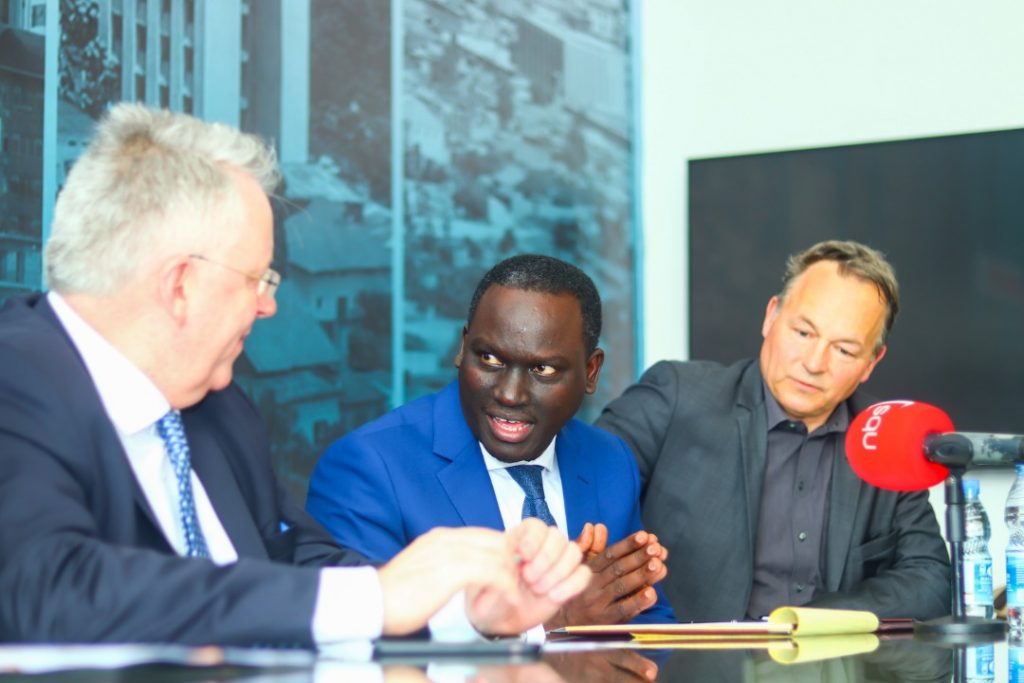 On Thursday, the Director General DW, Peter Limbourg visited the different brands under the Next Media Services.
"We are here to learn from our partners, we are learning from Next media; they know the market well, they know what people want," the Director General DW, Peter Limbourg said.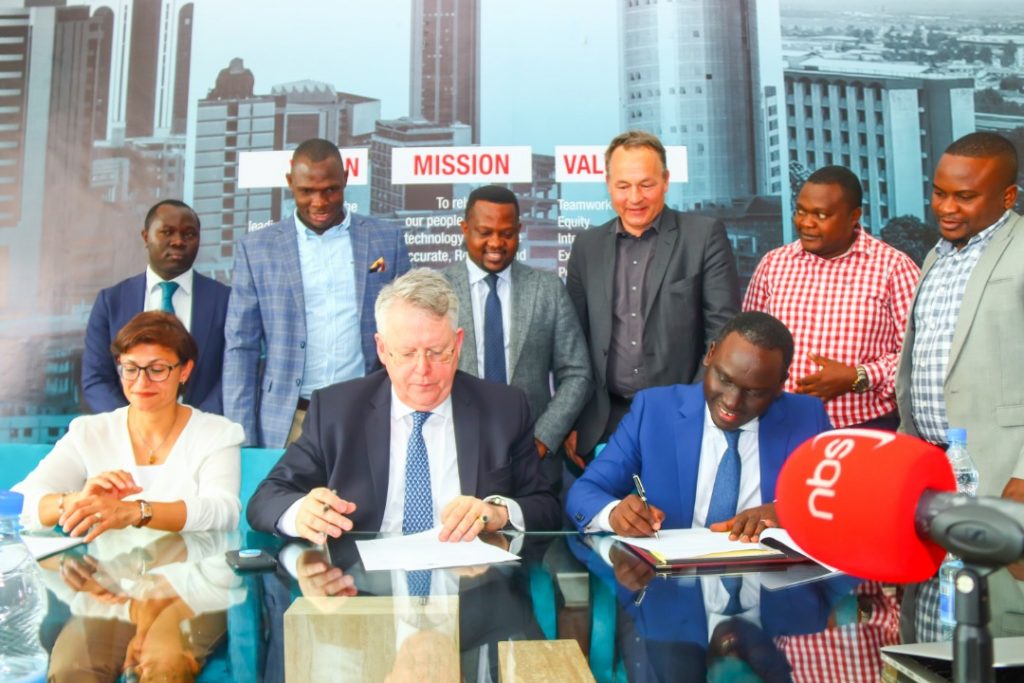 Kin Kariisa, the CEO of Next Media said the company takes pride in training and retooling journalists. "With this partnership, we want to take leadership, we want to partner with you more intimately, we are talking to your team to see how we can have exchanges to have our team get more exposure." Kin Kariisa said.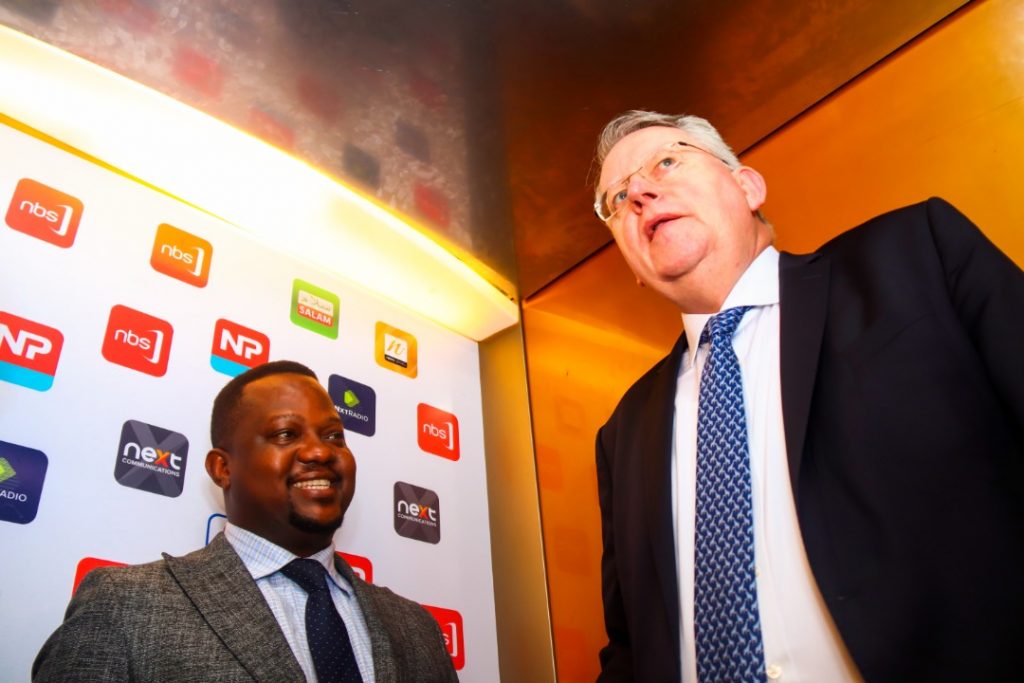 The Chief of Strategy, Next Media Services, Joseph Kigozi added that the partnership extends towards training journalists, sharing content and doing live links on breaking news around the world.
Peter Limbourg noted that the partnership is one of the initiatives to strengthen ties between Africa and Europe. He emphasized collaborating with the youth and training of journalists.
"We are going to collaborate more on our youth programs 77percent which would fit perfectly here, Limbourg emphasized.
In regard to fake news, Peter Limbourg noted the need to continue educating the public on the danger it poses.
"We should talk about fake news because the more people don't realise how dangerous it is. There is need for media literacy," Limbourg said.
"We will try to make the corporation better and we shall look into the aspects of the media academy because we also interested in training young journalists," Limbourg concluded.
Kariisa thanked DW  because, "The initiatives you have for Africa like training our youth, reaching out to people, is very commendable."