Additional reporting by Naomi Musiimenta
Civil Society Organizations have rejected an order from police to furnish it with details about their operations saying that only the NGO bureau has such powers.
In February this year, letters were sent to all civil society organizations requiring them to provide details about their locations, projects and to also indicate if they engage in election related matters.
The organizations say that this is an illegal attempt to push them into providing information to an agency that does not handle NGO related matters.
The Executive Director of the Uganda National NGO forum Richard Ssewakiryanga says they have refused to comply with the directives and instead written to the minister of internal affairs seeking clarity on the matter.
Meanwhile a new report indicates that civil society organizations are continuously under threat due to the unfair legal regime and constant interference from state agents in their operations.
The report dubbed "2018 state of civil society report" indicates that civil society organizations are facing a tough time to fulfill requirements of the New NGO act which increases fees and other regulations to be followed and that state agents such as police and Resident District commissioners are interfering with their work even when they are acting within the law.
The Executive Director Uganda National NGO forum Richard Sewakiryanga says that there is need for Government and civil society organizations to have mutual respect and peaceful coexistence.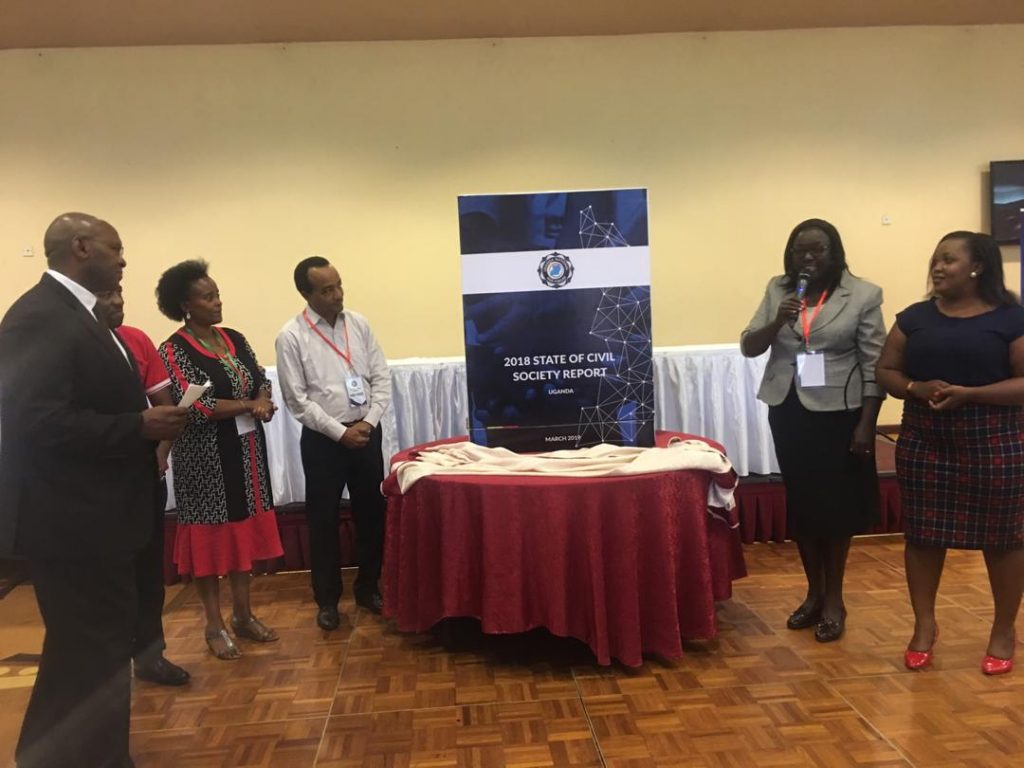 This as he addressed journalists shortly after the launch of the report at Royal Suites Bugolobi.
Meanwhile the 2017 civil society sustainability index for Uganda indicates that the organizations are getting weaker due to lack of funding because donors are rapidly withdrawing support.
Sewakiryanga says that as a result, the organizations are also losing out on their experienced technical staff who can no longer be paid.