The caucus of the ruling National Resistance Movement (NRM) party in parliament has been convened yet again as the party moves to generate concensus on a number of critical bills currently before the house
The meeting sitting at parliament is set to discuss the proposed amendments to the KCCA bill,the administration of parliament act and others as captured in the agenda.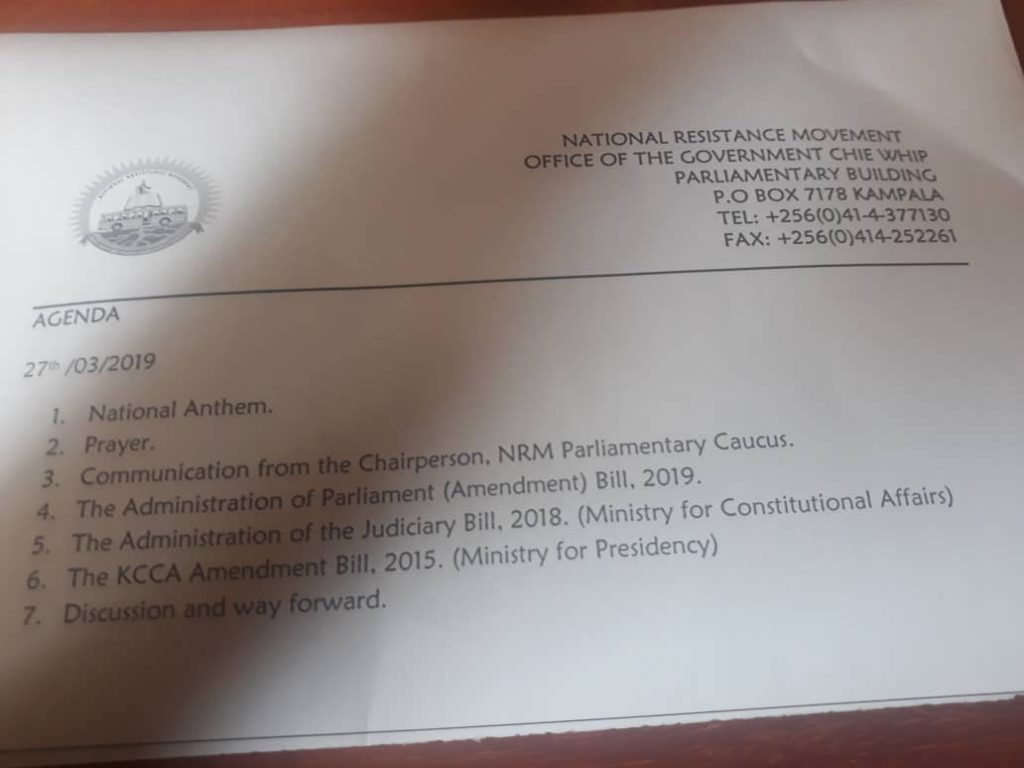 The meeting is also sitting shortly before the house debates funding to Uganda Airlines after information emerged that the country will own a paltry less than one percent shares in the revived airline perceived by many as a national carrier.
Mystery surrounds identity of powerful individual "who owns 99.9%" of Uganda Airlines
Also on the agenda is the administration of judiciary bill that has been before the house for a while
The resolutions are likely to determine how the house will vote on the matter considering that the NRM enjoys a comfortable numerical strength.
Speaker Rebecca Kadaga had upset the status quo after she set aside precedent and pushed for the election of back bench commisioners of parliament.
This is a deviation from the previous arrangement where the ruling party would pick three commissioners and the official opposition the FDC would pick one for the remaining slot.
The NRM leadership opposed the move that appeared popular with MPs.
In the KCCA amendment Bill, attempts are being made to change the mode of electing the Lord Mayor of the city.
While a section of MPs especially from the opposition are out to defend the adult suffrage approach ,voices within the ruling party are pushing for either an appointed Lord mayor or elections through an electoral college of councillors.