Questions rubbishing the police version of circumstances under which one person was shot dead for allegedly trying to assassinate State Minister for ICT, Aidah Nantaba continue to come up.
Police in a Sunday statement said two men dressed in black leather suits and riding a silver grey Suzuki sports motorcycle Registration Number UDL 822A, allegedly trailed Nantaba in a "threatening" manner for over 40 kilometres from Sezibwa bridge up to Naggalama trading centre.
"It is alleged that two riders today 24th March 2019 at around 11:00am rode past the Hon. Minster's official vehicle after, made a U-turn, drove back and pulled alongside the roadside market after Sezibwa Bridge. One of them came to the stall where she was buying fruits and pretended to seek for the direction to Kabimbiri trading centre. His suspicious conduct prompted her bodyguard to respond and they drove off," police spokesperson, Fred Enanga said on Sunday.
He explained that upon realising that he was being trailed, the minister branched to Naggalama police station and alerted officers prompting the suspicious riders to escape.
The response teams at Naggalama, pursued them, and after a long chase forced them to abandon their sports motorcycle at Nagojje trading centre, several shots were fired in their direction, to cause them to surrender, but all in vain.
In the process, Ronald Ssebulime, a resident of Nakabugo Village, Nakabugo Parish, and Busiro County in Wakiso District was shot dead during the pursuit."
A fellow biker who knew the deceased has said he does not believe the police version of events leading to the shooting of Ronald Ssebulime.
James Akena, photojournalist that the Nile Post spoke to said he got to know about Ssebulime from his welding workshop but insisted they remained acquaintances and not close friends.
"I didn't know much about his life and was not a close friend but we could meet at bike shops in Ndeeba and Katwe. At one time I wanted to buy the same bike. I knew him as part of the big bikers' community,"Akena told this website in a phone interview.
"Though you can't tell a character of a person from face value but I didn't see anything bad with him."
Ssebulime, the biker
According to Akena, despite not belonging to the Uganda Bikers' Club, Ssebulime enjoyed riding bikes as a hobby and would always race with fellow bikers from Katwe and Ndeeba, adding that this united them.
He explained that it cannot be true that the suspected assassins had used such a big bike to carry out their mission as the police version alleged.
"Their version sounds weird. I cannot believe that such a big bike with a big engine and can make big sound can be used by assassins as they claim."
The photojournalist noted that according to what he had heard and what he knew, it could have been that Ssebulime feared arrest by police over his bike not having an authentic number plate.
He explained that when one buys such a bike, the onus is on them to get number plates for the bikes and it is always charged highly by Uganda Revenue Authority, prompting many bikers to use number plates from other smaller bikes.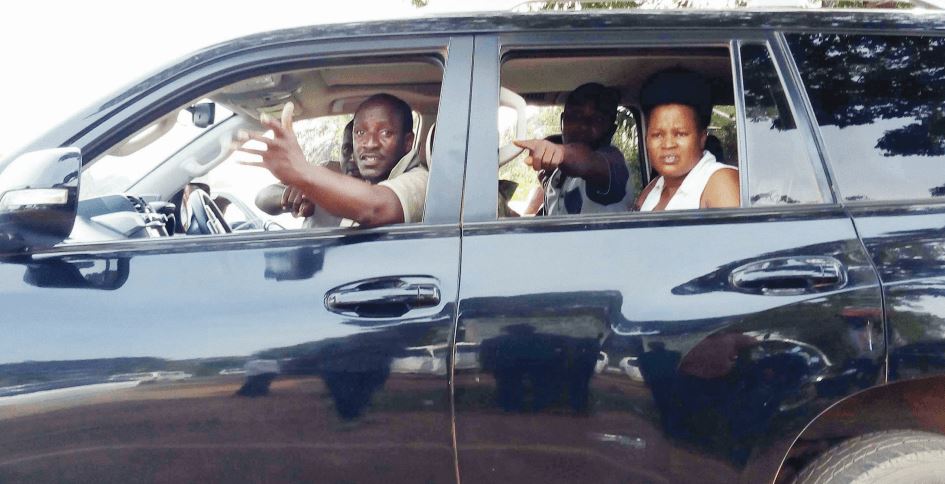 "For fear of arrest and his bike confiscated, Ronnie could have ridden fast to outrun the police patrol vehicle but I don't think he was a criminal,"Akena said.
A number of people have since questioned police's version of Ssebulime's shooting.
Some members of the public were quoted by sections of the media saying that Ssebulime had been arrested by police officers, handcuffed and then shot dead.
However, according to Akena, he too had heard of the same version that saw Ssebulime lose his life under unclear circumstances.
He said that he had heard that while trying to escape, the bike got an accident and Ssebulime was injured before police arrested him and was later shot dead.
"I don't know how true such reports are but if it's the truth, such should not have happened. It sounds weird. I wasn't there but what I have seen on social media is unbelievable,"Akena said.
He said there should be investigations into the manner in which Ssebulime was shot dead.
Enanga told journalists during the weekly police press briefing that they would investigate to find out the truth in the allegations.
"The postmortem will help us find out whether he was shot from close range or from a distance. We will also use the gun fingerprint to find out the exact gun used who exactly had it,"Enanga said.
The deceased was headed to visit children at school.
According to Irene Nakazibwe,a sister to the deceased, Ssebulime who was a single parent to his four children after their mother died in 2012.
"By the time he was shot, he was headed to visit two of the children at St. Andrew Kaggwa Secondary School, Kabimbiri in Kayunga district. It (his death) shocked everyone,"Nakazibwe said.
Nakazibwe said she was waiting for Ssebulime at the school but as time went by, she called his phone and no one was picking.
"We kept calling his phone and he was not picking until we got disgusted as the girls [his children] were hungry. At around 5pm, we left the school and after reaching Gayaza town I was told that he had been shot dead."
According to a shop attendant in Nateete market where Ssebulime used to buy groundnuts paste, the deceased as a harmless soft spoken customer.