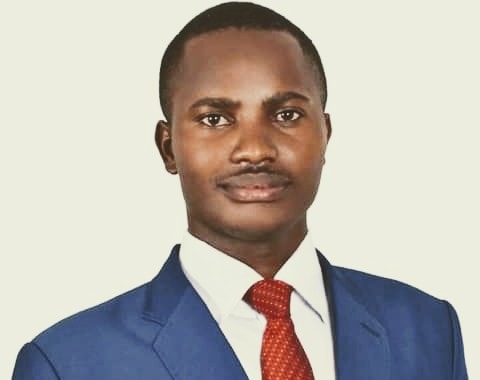 I greet all Bobi wine aficionados, those who cognise fiscal policy and those who simply relish the word.
Recently, I published an article in one of Uganda's widely tailed online media: Bobi Wine and the youths; as an elusive dilemma; this write up serves a furtherance of the same.
To the new comers, Funa Endagamuntu is an expression in a local dialect meaning 'get your national ID', and twebelelemu means 'let's be in charge or let's take responsibility '.
Well, let's me not take you to the remote end remote. Some people could be pondering and asking themselves about the so called people power slogans-Funa Endagamuntu and Twebelelemu, look no further ,this manuscript is making the two as plain as possible.
It is undeniable that all these chants are original pronouncements of President Museveni have simply been translated from English to the Luganda version, if you contend, continue reading.
In May 2011, President Museveni launched the registration of the issuance of National Identity Cards (Endagamuntu) at Statehouse, with his wife and members of the first family becoming the first Ugandans to get enrolled.
In April 2014, President Museveni launched the Electronic Identity card issuance, describing the project as 'a strategic investment' that will not only eliminate election rigging but will also get rid of ghosts on government payrolls and further help keep crime low in our communities with quick and reliable identification of criminals by using their finger prints.
Conversely, while campaigning at rally held at Kyamate Secondary school in Kyamate Ward in Eastern Division of Ntungamo Municipality, President Museveni urged voters to vote carefully in then forthcoming election. Museveni stated, "Your leaders make it hard to plan for the country, such leaders should be picked carefully .He added that sending someone without a plan to parliament is spoiling for yourself. This literally means 'Mwebelelemu.
Similarly, in a statement the President released on 22nd August 2010, he urged members to take keen interest in the voters register displayed by the electoral commission.
"This exercise is an important requirement exercise for guaranteeing the right to individual suffrage ,as well as the overall legitimacy of an election .It will produce a register that is vastly trust worthy and capable of producing free and fair election, "said President Museveni
The first and the second expressions of President Museveni make him the authority of the chants only to be xeroxed by Mr. Bobi wine
It should also be remembered that while a typical musician, Hon. Bobi Wine reserved his opinion on the worth and national importance of the national ID only to realise after developing unrealistic hankerings for Presidency, scenario that is domineered by egocentricity.
Whereas we aren't sure of whether President Museveni covertly obtained copy right for these words ,it will not be a surprise if Bobi Wine is litigated for the abuse of Copy right law.
As a substance of proposal, I contest Bobi Wine to come up with his own socio – economic, political , cultural and foreign policy proposals, refrain from the copy and paste chants which are truthfully inconsequential, making him unfit for a country's hopeful future.
Nonetheless, I add my voice to the original of President Museveni calling upon eligible wannaicnhi to continue enrolling for the Ndagamuntu for both security and electoral purposes.
For God and My country
Bahikire Daraus
Politician from Bukoto Midwest ,Lwengo District