In 2001, drunk on the structural adjustment programs, Uganda set about tearing apart parastatals that were arguably poorly run, underfunded and maintained in a damning state.
The plan, for electricity, was to disband the monster Uganda Electricity Board which generated, transmitted and supplied electricity to 8.6% of the population and create three agencies in UEGCL, UEDCL and UETCL.
Under these, UEGCL, then a young parastatal was asked to take on a concession deal to manage the generation assets of the country that included Nalubaale and Kiira dams.
It is here that ESKOM earned the fortitude it commands over the dam.
For many years, UEGCL remained a shell parastatal filing away the returns of ESKOM and recommending its payment.
When the country commenced the construction of Isimba and Karuma dams, the entity was propped with might, assigned a budget and revamped.
A new CEO, one with a doctorate in Engineering Philosophy – Harrison Mutikanga – was appointed to head it.
Under him a very competent team of second generation young managers were drafted.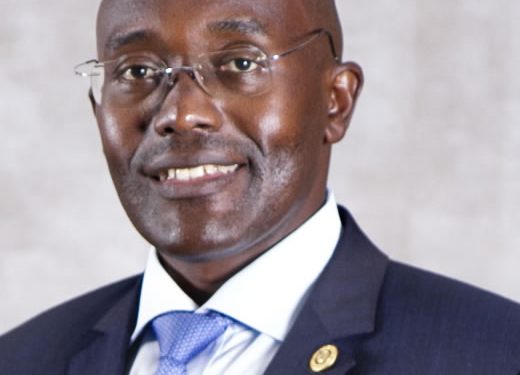 They tightened the noose on poor performing contractors, catching engineering flaws and auditing mishaps.
They recommended termination of some contractors whilst empowering their own team by sending them to study in China and Zambia.
After boxing out the ministry of Energy from the supervision of the biggest infrastructure projects of the country, they became a force to reckon with.
In fact, on the day of touring the dam, the management had been locked in a three-hour meeting with the President at State House Entebbe providing a brief programme on the launch of the 183MW Isimba dam whilst encouraging the President's hand on ESKOM.
When they were eventually able to join the legislators, they had all but made sure no bolt had been left unturned in the coffin they intended to sink ESKOM into.
UEGCL had not just the grandeur and political will but the vision and management dream to run all of the country's electricity generation assets and tremendously drive down the cost of buying power.
This dream, that had now become UEGCL's core mandate had been hatched all the way up the ranks in State House, Entebbe.
After the Structural adjustment programmes had been carried out and much of the electricity sector privatised in concessions, the primary concern for Uganda's President Museveni quickly shifted to questioning why power was expensive for manufacturers.
Museveni knew, from his tutelage of leaders like Julius Nyerere and Kwame Nkrumah and even Lee Kuan Yew that no economy could reach take off stage without a solid manufacturing and industrialised sector and electricity sat at the heart of it.
After routing his core armed enemies in UNLA, LRA and ADF, he knew, most certainly, the next question to his leadership would be economic growth and he needed to have the basics to answer it.
So from as early as 2004, he started grumbling over the high price of electricity whilst encouraging the Chinese to come and invest in generating power.
He openly rebuked the negotiators of previous power deals that exposed the country to high tariffs and also set about securing excess power to cater primarily for manufacturers.
This criticism unsettled many officials in their seats.
On his list of bottlenecks, electricity sat third. UEGCL's ambitious leader Mutikanga led the company to a vision that sought to increase electricity generation by over 50% in three years.
At a distant tenth on his strategic objectives was investing $5 million in the Nalubaale dam annually. That too, was still a more decent offer than ESKOM's $4 million dollar for this year.
"The dam has 10 years left to be decommissioned but if we invest in it we can extend that to 30 years" he would later tell me in an interview.
To do that, a lot of diplomacy and phone calls have to be put in between Uganda and South Africa.
Currently, ESKOM is at the heart of debate on failing state parastatals back home and any pressure on ESKOM Uganda, one of it's profitable subsidiaries will spur debate.
In the evening, as the dark pulled its covers over the browning yellow sun that lit Jinja during day, engineers of ESKOM, walked into the control room, one after another – possibly four in number – each scribbled to a sheet that lay on a table board dogged by computers.
Switches were adjusted and with meticulous detail, power moved down for the cracked turbine walls into the scrawny black wires that perched on electric poles.
Looping one hill over another, they lit up the Source of Nile Hotel where legislators ate a bulging buffet meal that was washed down with drinks of both holy and unholy accord.
It could be seen for sure that they were unhappy with ESKOM just as it was that evidently something needed to be done.
When they awoke the next morning to a presentation of UEGCL's new capacity, it looked far too gone that the national generation company was bidding with one foot in to take back control of the dam.
"What does it cost to terminate ESKOM today and now" a legislator angrily asked the room in finality.