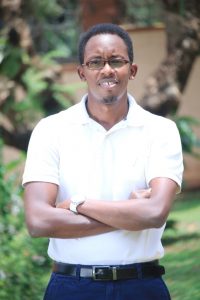 From early 1991 until the fall of 1999, among the many visible sightings in Kampala was darkness amidst many Land Rovers belonging to Uganda Electricity Board (UEB) roaming on the streets daily. As Uganda rapidly transitioned from a war torn country to a peaceful prospering stable state, demand for electricity far outweighed its supply. Our lone power transmission plant at Old Nalubaale was churning out less than 150MW, imagine!
Then came 1999, which was a year of change – a year in which government finally fed up of the so called "Environmental Concerns" by a sect of opposition politicians, moved the power sector from the failed vertical integrated utility paradigm of electricity supply chain.
Prior to enactment of the Electricity Act of 1999, the Uganda Electricity Board (UEB), managed a monopoly franchise; managing all four functions of producing, transmitting, distributing and retail selling. The revenue from the sale of this electric energy would go into cost recovery with less emphasis on profitability and growing the sector's infrastructure like new dams, new transmission lines, distribution lines etc. It is shocking that Ugandans never asked how come the UEB monopoly could not even increase our generation capacity by a mere one megawatt since commissioning of the Nalubaale Dam in 1954.
The traditional monopoly structure could not allow independent power producers like Bujagali, Electromaxx, Jacobsen, Berkeley Energy etc and non-utility generators like Kakira, Kinyara etc to thrive. It did not distinguish between costs and value of power production and delivery. It treated electric power as a service that was measured and priced at point of delivery without taking a critical look at separate value and cost of each component on the supply chain. Let's look at how the current unbundled structure has performed.
Unbundling UEB led to formation of UEGCL, UETCL, and UEDCL leaving ERA to provide regulatory oversight. Whereas some Ugandans initially questioned this move of creating four separate bodies from one, we need to agree that it has had tremendous impact in terms of foreign investment and development of electricity infrastructure and access.
The entry of private sector players such as Bujagali Energy Limited into the power sector has seen installed power capacity growing to now 980MW. Only 39% of this is owned by government. To date, generation projects with estimated design capacity totaling 1,015MW are either under construction or at advanced feasibility studies stages. These projects are aimed at increasing the Country's generation capacity, and they include; Achwa II (47MW), Muzizi (44.7MW), Kikagati (16MW), Nyagak III (5.5 MW), Sindila (5.24MW), Nyamugasani (5MW), Nengo Bridge (5MW) & Ndugutu (4.8MW). Besides those mentioned above, the government of Uganda has for the past few years also been working on bigger power projects like Karuma (600MW) and Isimba (183MW).
Uganda Electricity Generation Company Limited (UEGCL), as early as January 2019 announced that the 183MW Isimba dam was ready for commissioning. Isimba dam is made of four Kaplan turbine generator units which were confirmed to be fully functional and running well by 10th January when the UEGCL board concluded a routine appraisal of the project. Isimba was built by China International Water and Electric Corporation (CWE) through a $567.7m contract, 85% of which was funded by the Export-Import Bank of China.
To confirm this, the minister of Energy and Minerals Development Mrs Irene Muloni while in Kyankwanzi during the NRM Parliamentary Caucus announced that Isimba Hydro Power Project is going to be commissioned this week on thursday 21st March. At the end of this year (2019), Karuma project with 600MW capacity is expected to be commissioned too. With both power projects running, it is expected that in 2020, Ugandans across the divide will enjoy a 17.45% drop in power tariffs.
Amidst such big investment into the hydro power sector by government, the NRM government has gone ahead to encourage and facilitate direct private investment into electricity generation which has seen thermal plants such as; Tororo Thermal Power Station (89MW), Namanve Thermal Power Station (50MW), Kakira Thermal Power Station (52MW), Kinyara Thermal Power Station (40.8MW), Lugazi Thermal Power Station (9.5MW), Kaliro Thermal Power Station (12MW), and others contributing power to the National grid. Besides Tororo and Namanve Thermal powered Power Stations which are fuel oil-fired thermal power plants, the rest of the plants mentioned above are bagasse-fired power stations.
Just recently, as a certain group of opposition politicians were on a crusade to disinterest investment in Uganda, President Museveni commissioned 93Bn Shillings 20MW Kabulasoke Solar Power Station owned by Xsabo Power Ltd which is the biggest solar power plant by output in East Africa slated to serve over 5 million rural Ugandans. This is one among very other solar power plants in Uganda like the Soroti Solar Power Station which was commissioned in 2016 with a 10MW capacity and Tororo Solar Power Station (10MW). Undergoing development is the Uganda Solar Power Station (I, II, III, IV) of which upon completion, these four solar power stations will have a combined output of 500MW.
This clearly shows how Uganda's electric power industry has evolved and the confidence that investors have in the leadership of president Museveni. Completion of all these critical electric power projects will make Uganda an unrivaled net electric power exporter considering our current industrial peak load demand requirements of less than 1,000MW.
All these investments by both the private sector and government show that disbanding of the power industry in Uganda was a correct strategic decision by the NRM government. Electricity Regulatory Authority (ERA) as well as Uganda Electricity Generation Company Limited (UEGCL), Uganda Electricity Transmission Company Ltd (UETCL) and yes even Rural Electrification Authority (REA) are tools that will continue to shape and guide the electric power industry of Uganda. It is expected, and indeed President Museveni has relentlessly been campaigning for a unit cost for power in Uganda to fall to between USD 0.03 and USD 0.007 for Industrial and domestic use per kWh by 2021.
This good news in Uganda's Electric Power Industry means that Uganda will surpass the targets set in both Agenda 63 and United Nations Sustainable Development goals (SDGs) on sustainable economic development.
Besi Ndereya is a Communications Assistant at Government Citizen Interaction Centre (GCIC), Ministry of ICT & National Guidance.