By Stella Kobulegyeya
Uganda National NGO Forum (UNNGOF) in partnership with United Nations Children's Fund (UNICEF) has urged the government to increase on the financial budget for children welfare. Each year, 1.8 children are born yet there are few facilities available to care for them.
This was during a national dialogue on child rights at Hotel Africana under a theme "Financing for child rights programming in Uganda."
In the dialogue, various stakeholders and participants educated and enforced knowledge on child protection, management and parenting. Calling upon parents to groom and parent their children from breastfeeding to sending them to school.
Richard Ssewakiryanga, the director of UNNGOF said they have put up investments in recruiting and protecting the rights of children in all communities in Uganda.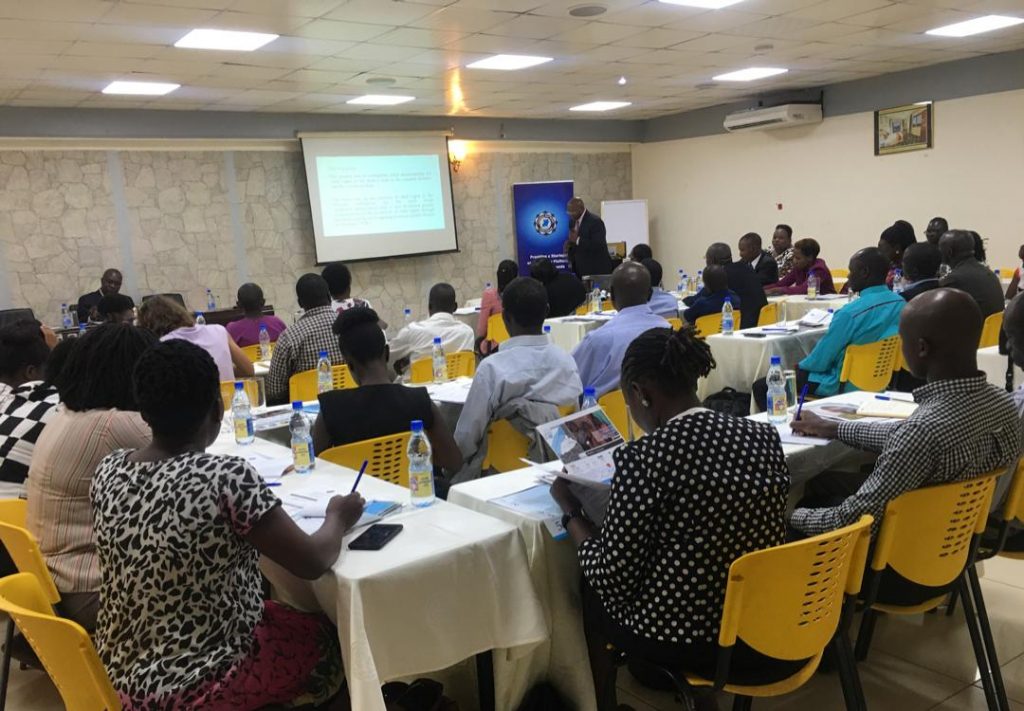 He adds that government should improve in sectors like education and health because many children today have failed to complete their education. While at least 1.8million enrol for school, 600,000 sit for UNEB, 33,000 for UCE and then by UACE only 100,000 will complete their secondary school education.
"The government should invest in children hospitals,so that children grow with treatment from childhood and become responsible citizens," he emphasized.
Mondo Kyateka, the Commissioner Children and Youth Affairs in the Ministry of Gender, Labour and Social Development (MGLSD) said that the rise in poverty levels most affects children who are at the mercy of what their parents can do for them.
"Many things can wait but children can not wait," he said.
Mondo also advised families to involve in family planning to prevent having large numbers of children they can not take care of.
Karen Allen, UNICEF representative also called for accountability and management of funds provided to help the deserving receipents who are children.
Through the dialogue, UNNGOF asked the local government, media and the civil society organizations to cooperate, protect, defend, campaign and sensitize communities about the rights of children in Uganda.