Esther Namaganda, the traffic police officer who was assaulted by Maj Gen Matayo Kyaligonza at Seeta on Sunday has said the general grabbed her and slapped her on the ears.
Speaking to NBS TV yesterday, Namaganda said
She said: "I was calling vehicles from mukono going to Kampala then all of a sudden I saw a black Prado indicating [that it wanted to turn]. I told the driver don't make a u-turn from here. Go to the petrol station and make a proper turning. he insisted shortly i saw army men getting out of the vehicle. They came and grabbed me. I saw another person in civilian clothes who came and told me: 'Why are you disturbing us?' He wanted to pluck off my ranks. Then two people grabbed me and Kyaligonza slapped me into the ears. I felt dizzy and If one of my colleagues I had not grabbed me, I would have fallen down."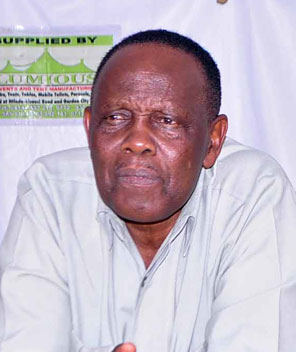 In a tweet, army spokesperson Brig. Richard Karemeire said: "We have been informed of the incident involving a Police traffic Sergeant and UPDF military Police Soldiers. It is very regrettable and apologies to our Police Sister. UPDF and UPF are establishing the facts. Findings will guide action to be taken
Yesterday evening, the UPDF arrested Kyaligonza's body guards: Peter Bushindiki and John Robert Okurut. They are being detained at Makindye Military barracks.
Kyaligonza is Uganda's High commissioner to Burundi and is not new to controversy. In the late 1980s, he roughed up a police officer at Jinja Road Police Station who was trying to interrogate him.