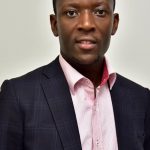 By Silver Kayondo
In last week's edition of "The Business Coach", we explored some of the legal challenges facing new businesses in Uganda. One of the most important aspects related to regulation and licensing requirements. Most readers of the column and viewers of the Program asked questions relating to compliance aspects for unregulated businesses.
Indeed, it is true that quite a number of businesses, especially the "new age" digital businesses such as fintechs, drones and robotics, artificial intelligence, Internet of Things (IoT), agritechs, insurtechs, etc are currently outside the regulatory sphere. This not only causes consumer protection concerns, but also creates regulatory risk that discourages potential investors in such businesses. This week, I will share some practical tips to build trust and confidence in such businesses.
Obtain regulatory confirmation on status of the business
You can do this by directly writing a formal letter on an e-mail to the regulator seeking confirmation that as currently stands, there are no regulatory guidelines for such business activity. For instance, Bank of Uganda has issued such public notices concerning the status of cryptocurrency business in Uganda as non-regulated. This creates certainty on the legal and regulatory status of the business potential investors, partners and clients are dealing with.
2. Get a legal opinion from a specialized lawyer
If in doubt about the regulatory aspects pertaining to your new business, secure a legal opinion from a qualified legal advisor. This will help to clarify on the status of the business. In case you are sourcing for investment, potential investors and their lawyers will be able to follow up with your lawyer in case of any queries or clarifications required to satisfy themselves on the status of the business.
3. Document and share positive use-cases
New businesses and new technologies have to build the trust of regulators and clients by demonstrating that they offer credible solutions to existing market needs. Therefore, sharing positive use cases of actual problems solved is not only just a marketing tool, but also an effective way of dealing with regulatory trust. Client testimonials on your website and promotional material come in handy.
4. Join industry Associations
Industry Associations such as the Financial Technology Service Providers Association (FITSPA), the Blockchain Association of Uganda, the ICT Association of Uganda, etc give you a voice to lobby for favourable regulatory frameworks. They also act as platforms for knowledge and experience sharing to refine your business model, network and integrate with other existing players. If in the professional sector, you can also consider both domestic and international membership to professional bodies. Some bodies also act as co-regulators through peer-to-peer accountability
5. Strengthen self-regulation
The success of your business venture depends on your internal discipline. Have robust internal systems such as Anti-Bribery and Anti-Fraud policies, Data Protection and Privacy Policies, Consumer Protection Policies, etc. One way to address this is researching about countries that have regulations on the business activity you are doing and developing an internal checklist based on those regulatory requirements as so far as they are practicable in the Ugandan context. When you land in trouble, these policies can be good mitigating circumstances to limit your liability and risk exposure.
6. Write about your experiences and challenges
Document your journey. Blog, write in newspapers, use social media and other platforms to contribute to the discussion on the business environment in Uganda and how to make it better for local SME businesses. Crate awareness about the emerging trends of youth entrepreneurship and the digital economy. In some instances, regulators will read your views and call you up for a meeting to pick up some ideas from you. In others, they will even instruct you to develop draft guidelines on how to regulate your industry better basing on your experience and expertise. Writing also gives you an opportunity to receive client feedback and engage with the wider market.
"The biggest risk is not taking any risk. In a world that is changing really quickly, the only strategy that is guaranteed to fail is not taking risks." Mark Zuckerberg. May your risks reward you!
Silver Kayondo is a commercial lawyer, technology enthusiast, venture capital advisor and Fourth Industrial Revolution evangelist.
Twitter: @SilverKayondo
Email: lawyerkayondo@gmail.com