The Uganda Police Force air wing on Friday displayed capabilities in carrying out emergency rescue services and fighting crime in the country.
The display was done in front of the Deputy Inspector General of Police Maj.Gen.Muzeeyi Sabiiti, Directors and Senior Police Officers at Kajjansi Airfield where their headquarters are based.
Among the capabilities displayed included; fighting wide fires and on high buildings using helicopters fitted with buckets filled with water to put out fires.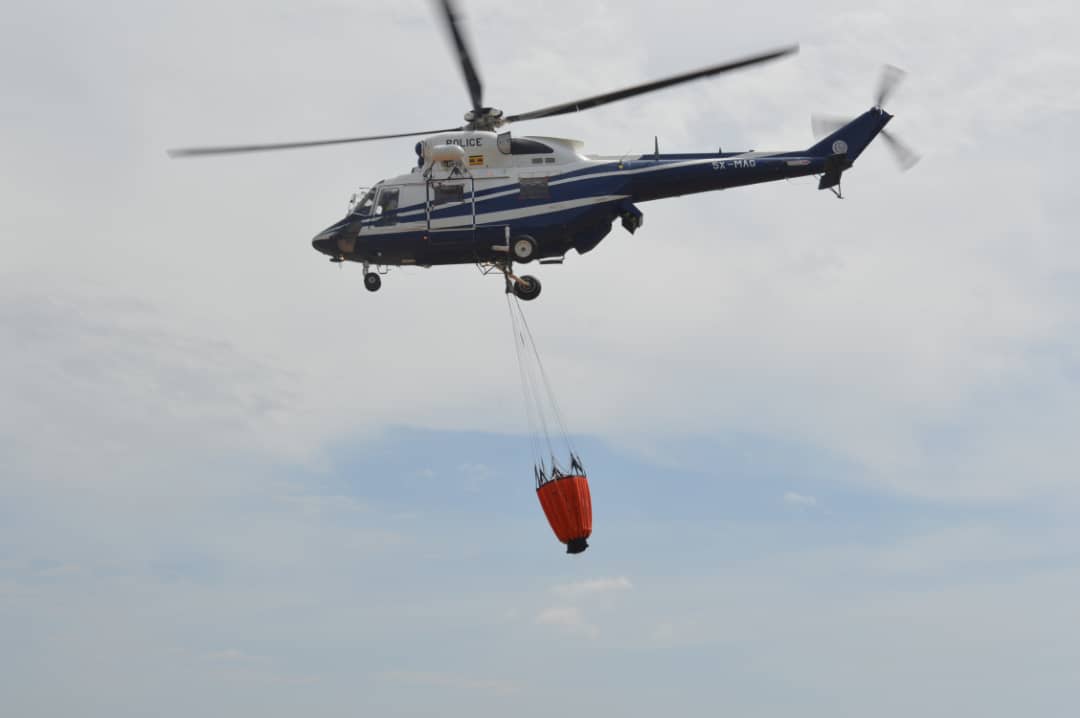 The police air wing also displayed capability in using the cargo hook to help in the lifting and dropping relief items to areas where vehicles cannot reach.
They also displayed the capability of medical rescue, air assault and speed chase in case of robbers using a vehicle that is more powerful than the police car.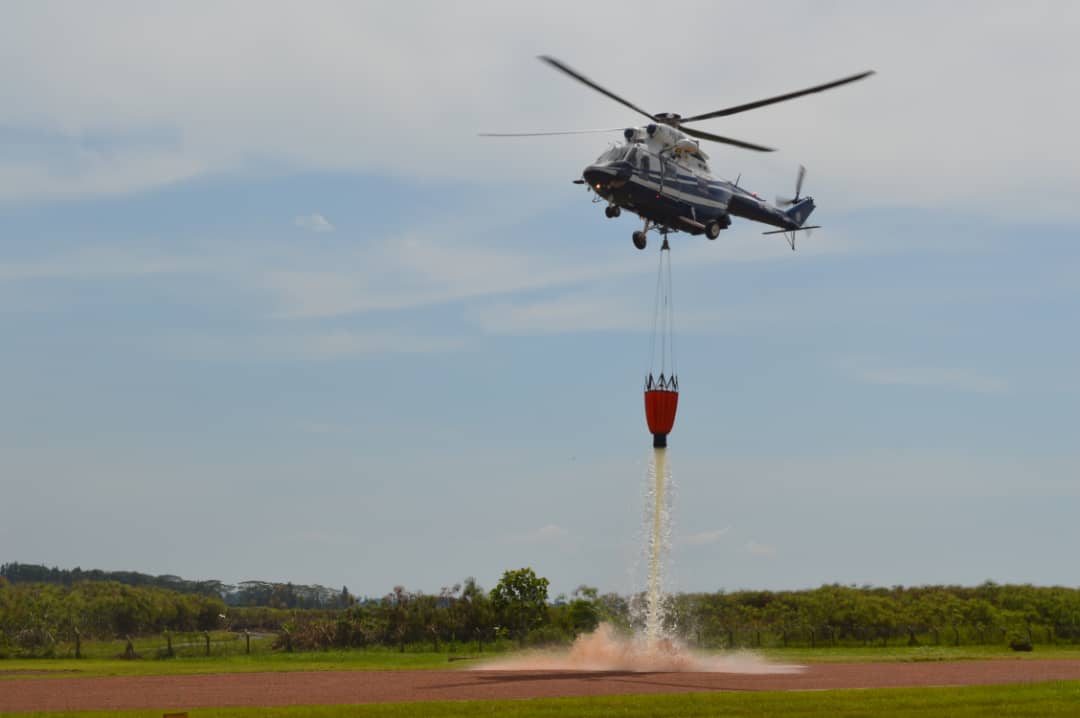 In the drills, police air wing also showed how they can intercept vehicles and call for a backup from troops on ground.
Maj. Gen. Sabiiti Muzeeyi commended the Air wing for the skills displayed and asked them to even think of other ways to develop the wing.
He urged the officers of the wing to be disciplined and to handle the equipment that the department has as if it's their own.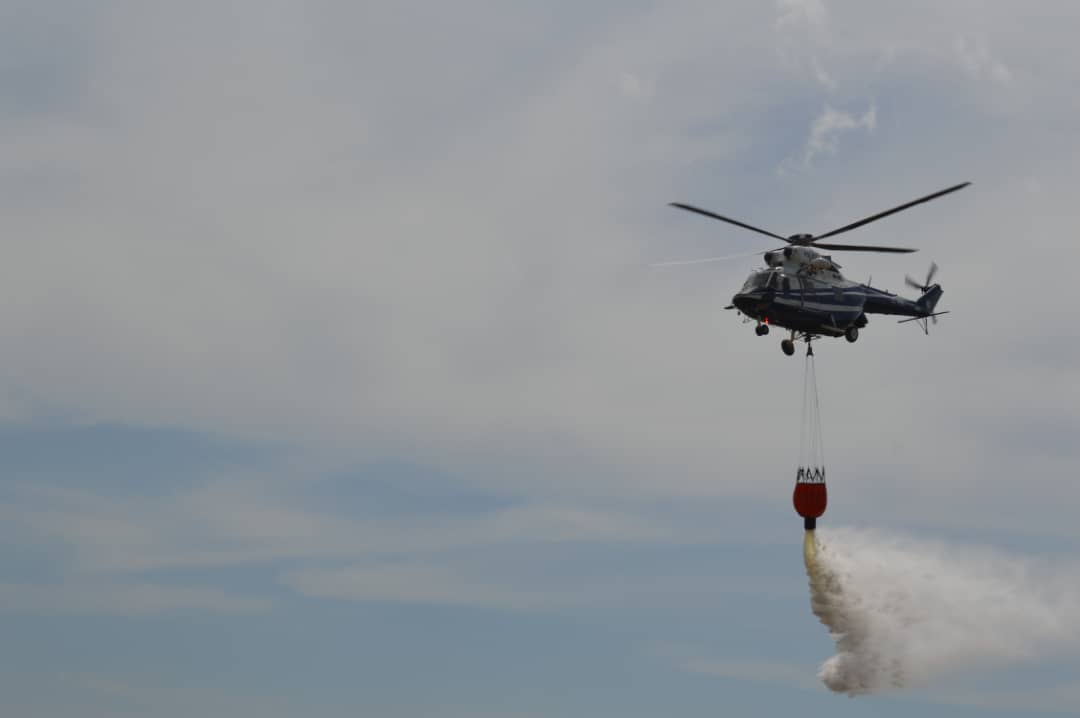 The deputy police chief commended President Museveni for the supporting the wing to where it is but asked him to ensure the pilots are paid better.
The commandant of the air wing Col. Ham Kaija, said they can now be able to respond to any incidents that need air services and also movement of troops in a matter of seconds on top of carrying out surveillance using their choppers. The police air wing has 13 Pilots.