Prince David Wasajja returned to a calmer Commission of Inquiry into Land matters after what transpired on Wednesday forcing immature dismissal of the proceedings.
He was accompanied by his elder sister Nalinya Sarah Kageere who made no submission.
First, Prince Wasajja condemned the Deputy Attorney General Mwesigwa Rukutana's belligerence and thanked the commission that in dealing with such people it is exposing the impunity that characterises government institutions
He was glad that the commission also blocked issuance of billions of money to Dr Muhammad Buule Kasasa just days to the payment in relation to the over 600acres of land on which key agencies of the security ministry are seated.
Dr Kasasa: I acquired "Mutesa" land legally, want apology from Prince Wasajja
On interaction with the Commission  Lead Counsel Ebert Byenkya, Prince Wasajja started highlighting more evidence that he had brought in terms of statements and historical documents to defend the Kingdom's claim to ownership of the land in question.
The evidence in rejoinder focused on refuting claims that Kabaka Muteesa sold his land through his sister while he was bankrupt and in exile.
Prince Wasajja refutes allegations  that while in exile, Kabaka Muteesa authorised his sister Nalinya Mpologooma as second attorney with permission to sell land in his absentia.
Prince Wasajja also refuted claims by the other contender Dr. Muhammad Buule Kasasa (the alleged owner who sold the land in question to the Ministry of Defence) and the family of the late Chief Justice Ben Kiwanuka key owners of Lake View Properties a company that allegedly bought the land in question.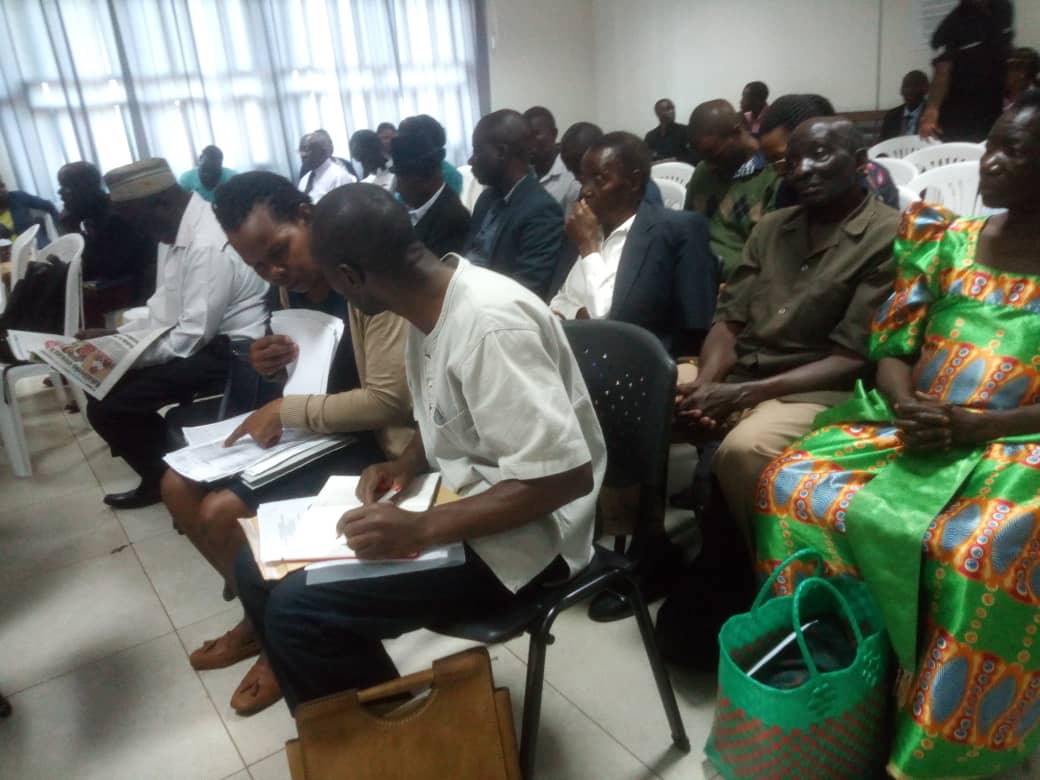 He cited lies in Dr. Buule Kasasa's testimony saying there are inconsistencies with the year when he bought the land while in his testimony Kasasa said he bought the land in 1978, official documents indicate the land was sold in 1977.
Prince Wasajja disputed the amount Buule paid for the land.
While Buule said he paid 1 million shillings, Prince Wasajja says documents indicate an excess of 1million and twenty thousand shillings was paid for the land.
He adds that even valuation per acre of the over 600acres is not consistent.
He concluded on Kasasa by saying that if he would like about documented aspects then he must have liked about so much more adding that he shouldn't be trusted.
In his rebuttal against claims by the Ben Kiwanuka family, Prince Wasajja said the person listed as Kwemalamala who is said to have bought land from Kabaka Mutesa sister before selling to Lake View Properties is non existent.
Prince Wasajja notes that even announcements in public media have been futile in finding anyone by the names or claiming to belong to the family.
He added that even the listed witness of the sale between Kabakas sister and Kwemalamala denied knowing the said person.